The 2013 Preservation Awards

The Nantucket Preservation Trust's 2013 Preservation Awards program, now in its seventh year, recognizes individuals and organizations for historic preservation related projects, stewardship of island landmarks, sensitive landscape design associated with historic buildings, and the promotion of traditional building methods. In addition, a new category has been added this year called historical renovations that recognize projects that add to historic buildings in a  sensitive fashion.
By recognizing preservation projects and the work of individuals, property owners, design and construction professionals and organizations, the NPT hopes to encourage proper preservation work and broaden outreach to the community.
The Architectural Preservation Award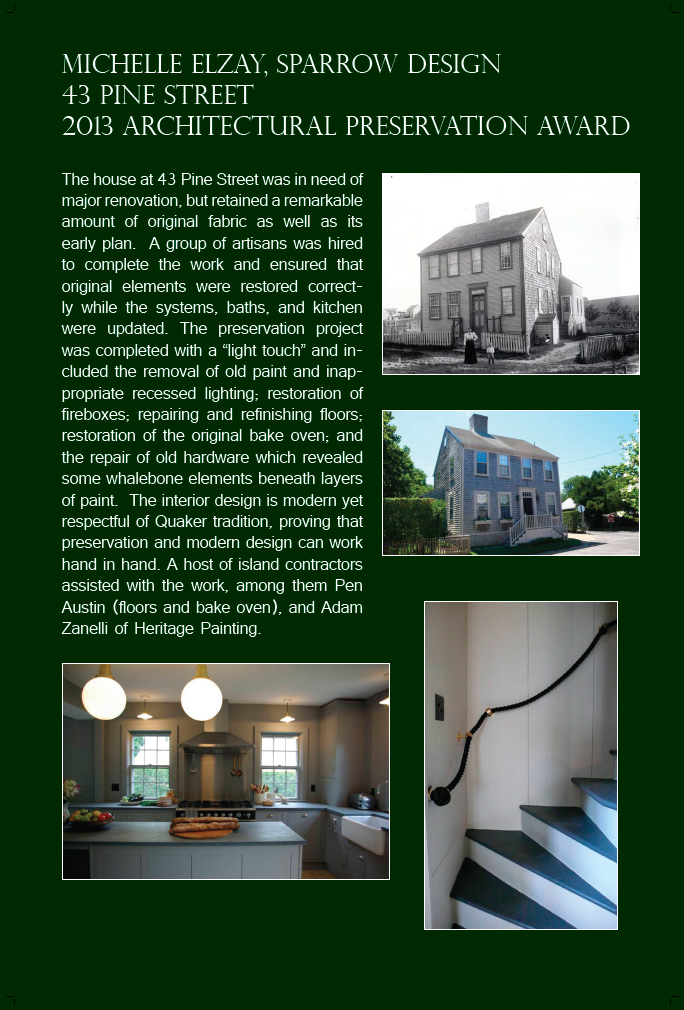 The John A. and Katherine Lodge Stewardship Award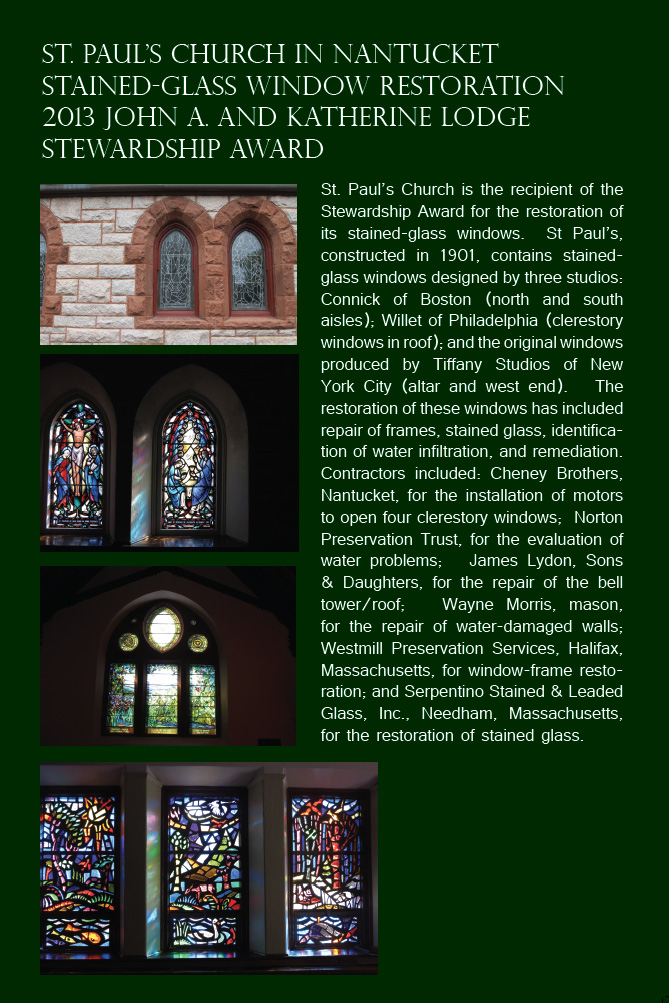 The Caroline A. Ellis Landscape Award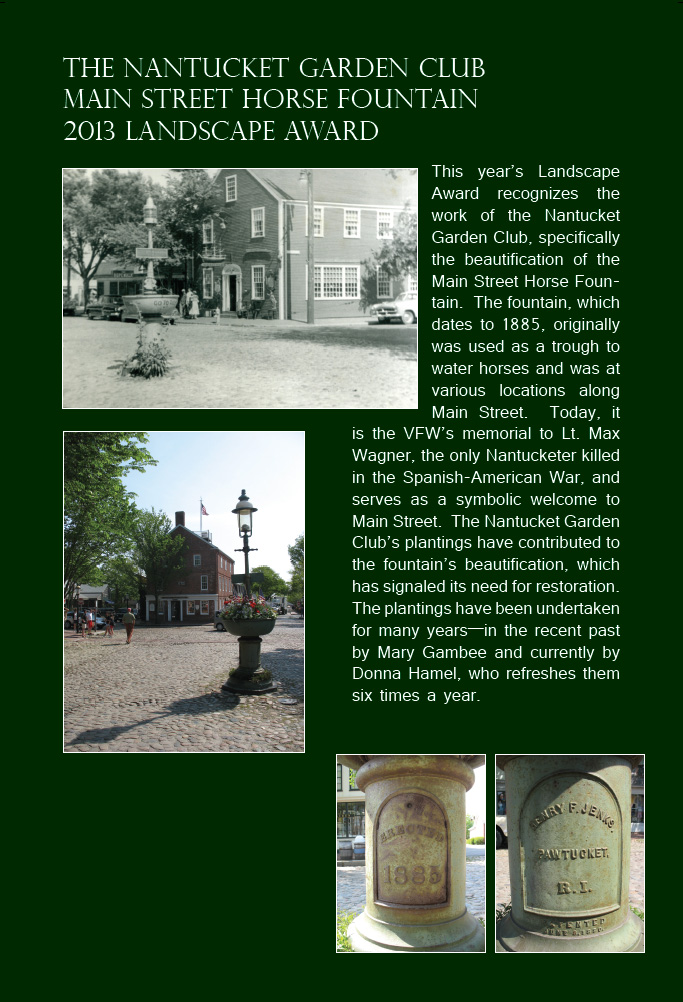 The Traditional Building Methods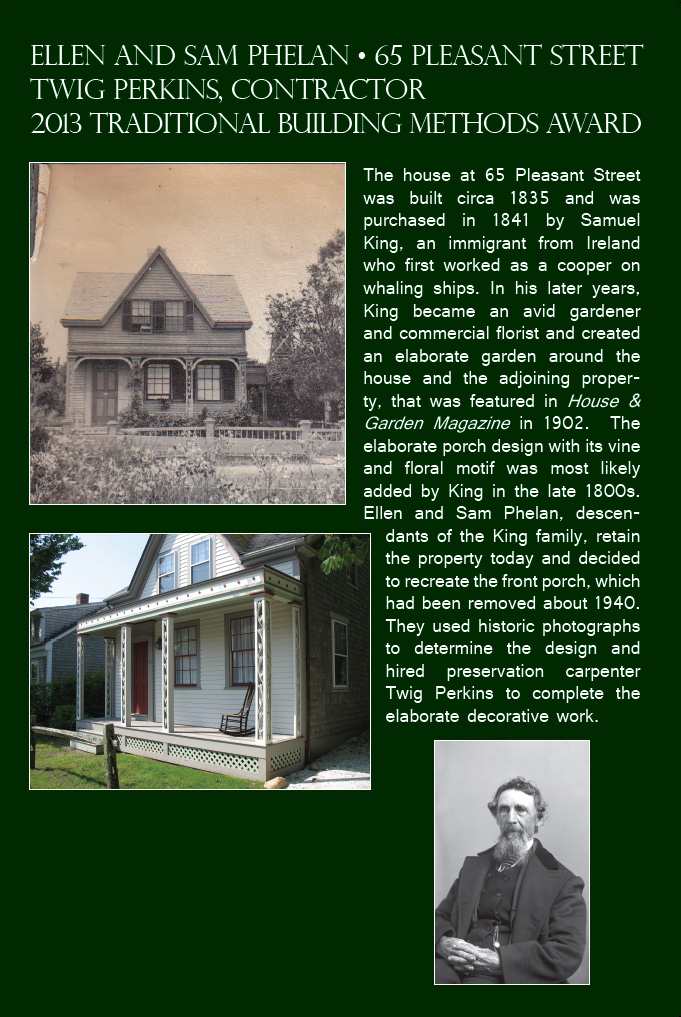 The Historical Renovation Award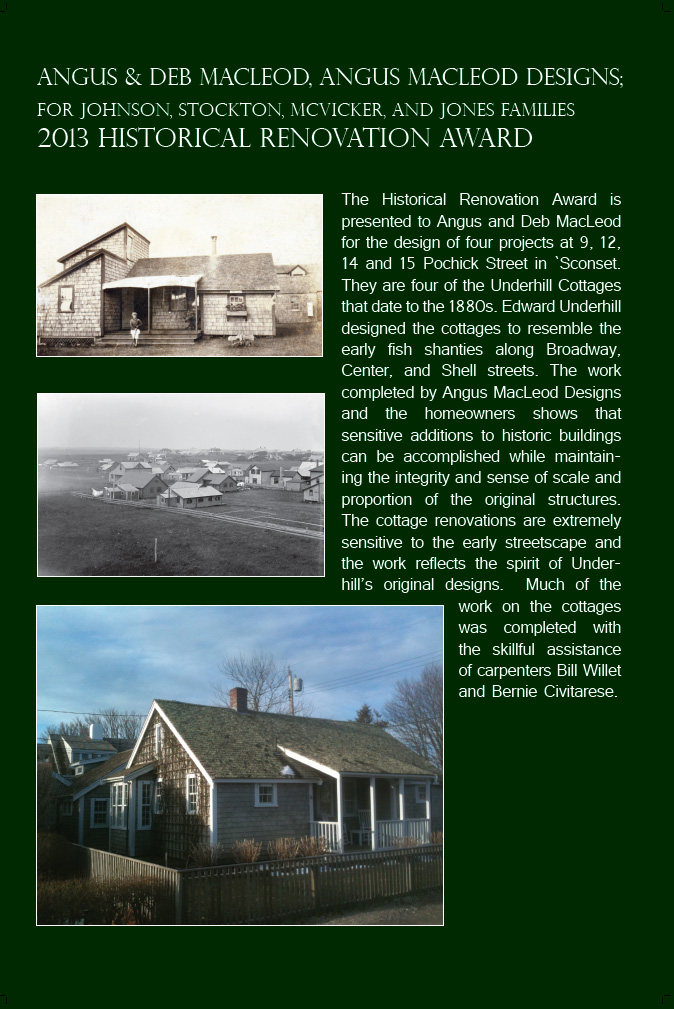 The Excellence in Preservation Award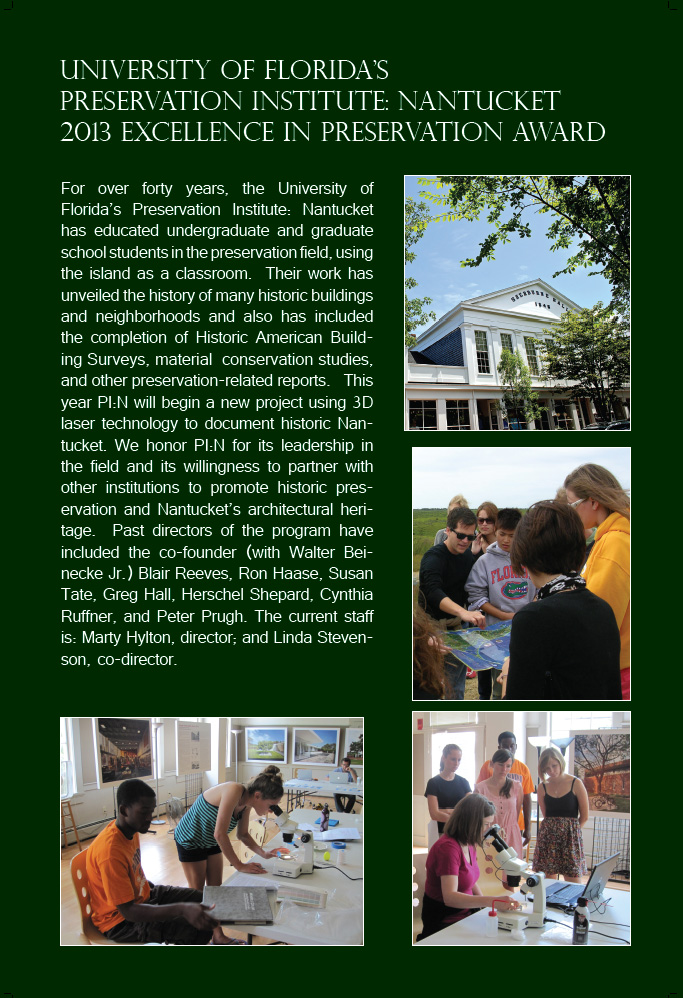 The 2013 Preservation Awards Ceremony Photos