2015 Award Nominations Accepted Now Through March 20th!
The Nantucket Preservation Trust's Preservation Awards program, now in its eighth year, recognizes individuals and organizations for historic preservation related projects, stewardship of island landmarks, sensitive landscape design associated with historic buildings, the promotion of traditional building methods and historical renovations that recognize projects that add to historic buildings in a sensitive fashion. By recognizing preservation projects and the work of individuals, property owners, design and construction professionals and organizations, the NPT hopes to encourage proper preservation work and broaden outreach to the community.
Each year th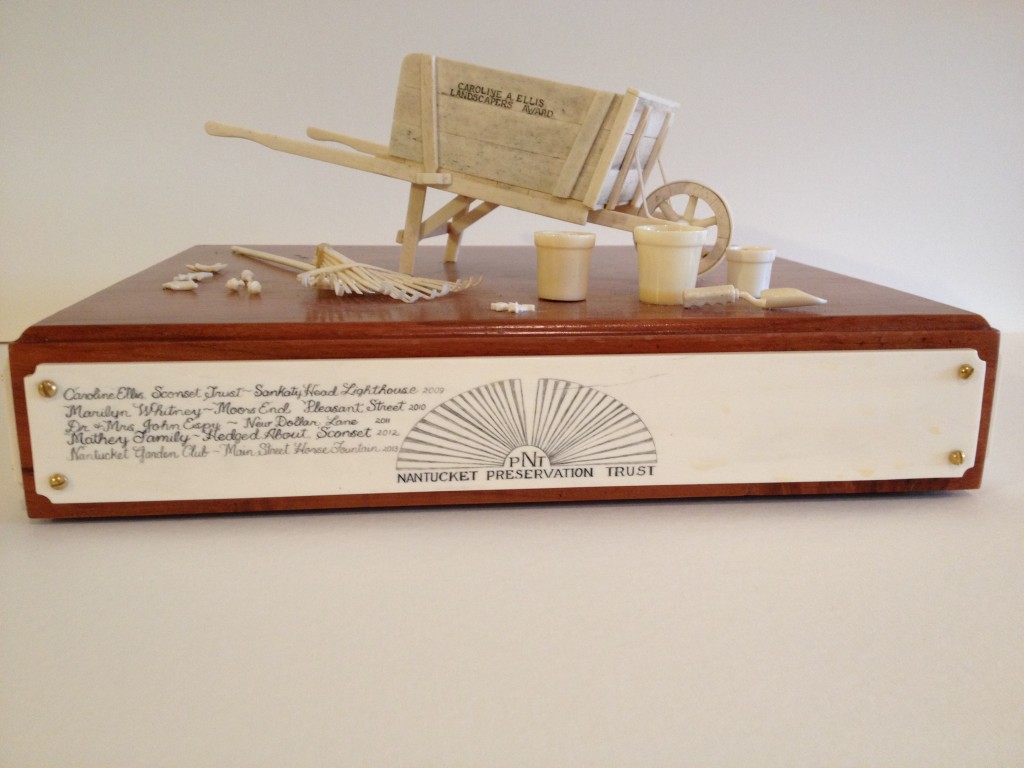 e NPT holds a call for nominations and accepts applications until March. Nominees are reviewed by The Preservation Award committee and then given to the NPT board for final decisions. Award recipients are notified in April and announced during Preservation Month in late May.
Submit your 2015 nomination today!
(click below to download a form)

2015 Preservation Awards Entry Form
Award Categories & Criteria
Historical Renovation Award
The Historical Renovation Award recognizes the owner(s) of an historic structure, and when appropriate one or more members of building professionals who assisted in the design and completion of a sensitive new addition to a historic structure. Projects should strictly adhere to the guidelines found in Building With Nantucket in Mind.
Architectural Preservation Award:
The NPT Architectural Preservation Award recognizes the owner(s) of an historic structure, and when appropriate one or more members of building professionals who assisted in the completion of the preservation project. Structures may contain additions that are compatible with the historic sections and include exterior and interior work. In order to qualify for the award, preservation of those portions or features that convey the property's historical, cultural or architectural values is required.
Landscape Award:
The Caroline A. Ellis Landscape Award recognizes the owner (s) of an historic landscape, and when appropriate one or more individuals associated with the property such as landscape professionals. The award recognizes the careful stewardship or preservation of a Nantucket landscape associated with an historic structure or area, or the completion of a new design that enhances the historic fabric of the community.
Stewardship Award:
The John A. and Katherine Lodge Stewardship Award recognizes an individual, organization or owner(s) of historic property who demonstrate a high degree of commitment to the preservation of the structure(s) and the island. An individual who maintains an historic property or who has played an important part in the preservation of Nantucket also can be nominated for this awards.
Traditional Building Methods Award:
The Traditional Building Method Award recognizes craftspeople who promote traditional building methods or who have made a major contribution to the field of historic preservation on island. Recipients must demonstrate a long-time commitment to one or more traditional building methods such as plastering, carpentry, masonry using lime-mortar, or decorative painting.
NEW CATEGORY
New Construction Award:
The New Construction Award recognizes buildings constructed following the principals of the HDC and the guidelines of Building With Nantucket in Mind.
2014 Preservation Award Ceremony