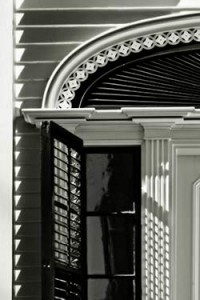 The NPT is a nonprofit, membership-based organization with a focus
on the preservation of the island's historic architecture. We provide programs that explore the architecture and history of the island, and strive to increase awareness of the importance and fragility of our architectural heritage. Of special concern are Nantucket's historic interiors that are not protected by local government regulations and are often threatened by insensitive "gut rehabs."
OUR MISSION: To preserve the island's unique architectural heritage for the benefit of present and future generations.
OUR VISION: Ten years from now, as the Nantucket Preservation Trust celebrates its 30th anniversary, it will be a highly valued local and nationally recognized authority and resource center for the recognition, protection, and preservation of Nantucket's historic buildings and streetscapes. The NPT
Will provide vibrant local educational and cultural programming and events, anchored by its significant easement and scholarship programs and a variety of workshops for preservation professionals and non-professionals.
Will be comprised of a vital, growing, diverse, and multi-generational membership which will include individuals, organizations and businesses, both local and national, who actively support NPT's legacy by supporting the integrity of Nantucket's historic architectural identity.
Nantucket Preservation Trust is Keeping Nantucket NANTUCKET .
Home to more than eight hundred pre-Civil War era structures, the historic architecture of Nantucket is vital to both the island's timeless sense of place and economic viability. Both rapid growth and development and sea-level rise threaten one of the country's largest intact assemblages of historic structures. Gut rehabs destroy centuries of historic elements and insensitive new construction in the historic core threatens our streetscapes, viewsheds, and sense of place. Each year, scores of historic properties are altered without considering the irreplaceable qualities that led to Nantucket's designation as a National Historic Landmark. Flooding is increasing every year in low-lying historic areas. Thoughtful, rigorous, creative, and historically sensitive planning and implementation is required to make the necessary adaptations without compromising the historic fabric of our island community.
There is no question that Nantucket's historic structures are an intrinsic part of what makes the island special. Without our sense of place and vibrant historic downtown, Nantucket stands to lose vital economic resources.
Nantucket Preservation Trust is our community's voice for preservation on the island.
View the Nantucket Preservation Trust Video by Plum TV