The 2014 architectural walking tours will begin on Thursday, June 19 and run through Friday, August 8. Started in 2006, the tours are a way to educate and raise community awareness about Nantucket's historic architectural heritage. A Walk Down Main Street Tour and 'Sconset Tour provide an opportunity to learn about the island's unique history and remarkable heritage. Tours are 75 minutes long and cost $10 per person (no reservations needed).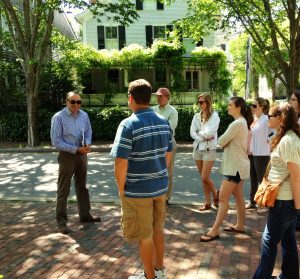 The architectural walking tours are one of our programs offered, which aim to educate, inspire and encourage historic preservation across the island. The classic NPT tour A Walk Down Main Street Tour provides an overview of Nantucket in its heyday and focuses on the portion of Main Street between the Pacific National Bank and the Civil War Monument. Participants will learn about the street's development and the area's early residents and architectural styles, as well as how the houses have come to symbolize the island's whaling era. Tour includes a complimentary copy of the NPT publication: A Walk Down Main Street. The tour begins in front the NPT office: 55 Main Street at 9:30 AM (no reservations needed). The tour will take place on Thursdays and Fridays
June 19 – August 8 *no tour: July 4, 17, 25 and August 7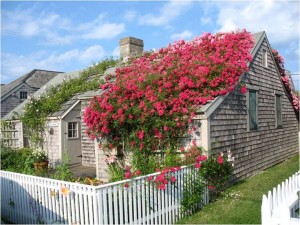 The 'Sconset Tour is given by Executive Director Michael May, who shares his knowledge of the unique fishing settlement at the eastern edge of the island. The tour focuses on the early "whalehouses" as well as the village's boom as a seaside resort and actors colony at the end of the 1800s. The tour begins at 'Sconset's Pump Square (New and Shell Streets) at 4:00 PM (no reservations required).This is a special tour offered Fridays once a month on the following dates: June 27, July 11, August 1 and September 5.
For private tour information please contact us at info@nantucketpreservation.org or call 508-228-187