This June, go behind closed doors with the Nantucket Preservation Trust symposium workshop Decisions in Preservation: Understanding, Repairing, and Preserving Historic Nantucket Homes. We will look at antique houses in various stages of the preservation process. Learn more at www.nantucketpreservationsymposium.org.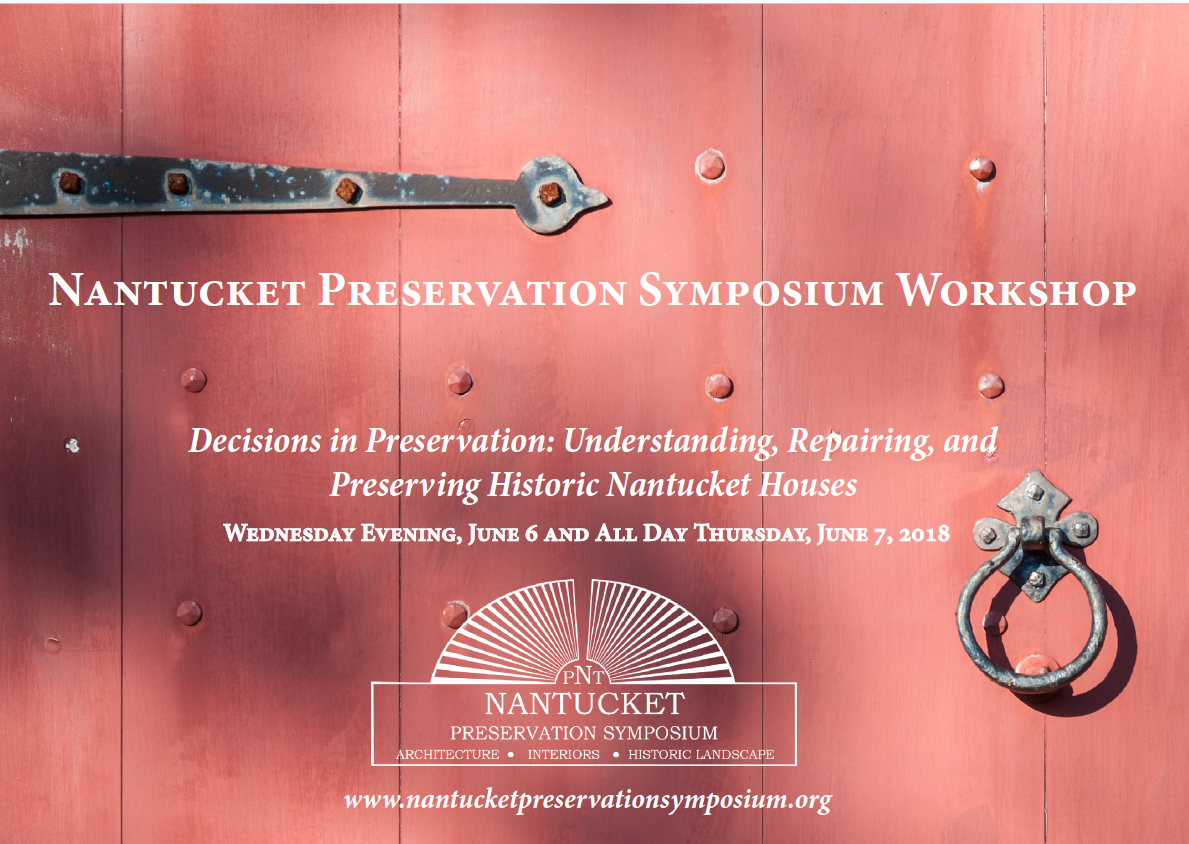 For many years, the Nicholson-Andrews house at 55 Union Street (ca. 1834) sat vacant in need of rescue. A casual and uniformed observer might consider a property in the state 55 Union was in beyond the pale. Nothing could be further from the truth!
A notable example of transitional Federal/Greek Revival architecture, the Nicholson-Andrews house was unoccupied and unmodified for almost sixty years. Because of this, many of its interior features were undisturbed. As architectural historian Brian Pfeiffer wrote of the house, "Among the significant architectural elements that remain are the house's floor plan, lime plaster walls and ceilings, softwood floors, paneled doors, molded and paneled interior window trimmings, molded baseboards, mantelpieces and balustrades."
In other words, don't judge a house by its shingles.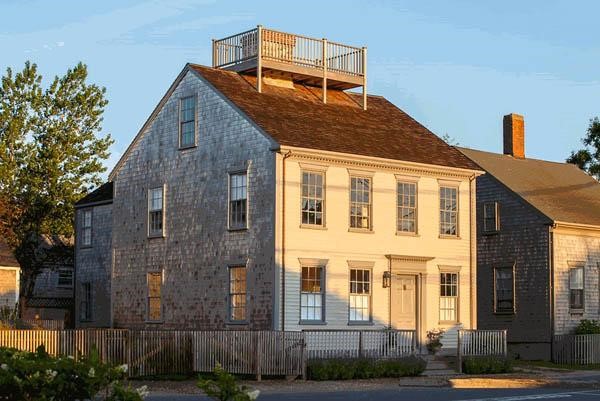 Two interesting features of the Nicholson-Andrews house found during a recent restoration show us how living on an island impacted building methods.
Decorative painting was found on the underside of one of the floorboards. This points to the importance of using salvaged materials. It appears that timbers from the upper floors were a mixture of salvaged and newly-milled timbers from 1834. Puritan and Quaker ideals of thrift would have influenced building on Nantucket at the time, as well as the realities of transporting building materials to the remote island.
Eelgrass insulation was found in the west wall of the main block of the house. Yes, eelgrass, the very stuff our tasty Nantucket bay scallops like to hang out in. When dried, eelgrass is light, fire and rot resistant, and forms many small air pockets when packed into a wall which helps trap warm air. Eelgrass was plentiful in costal New England, until a disease killed nearly 90% of the eelgrass beds of the North Atlantic in the early 1930s.
Today, the house serves as a beautiful example of a typical Nantucket house and reminder of what can be accomplished with hard work and know-how.
Register today for our 2018 Symposium Workshop to see 55 Union and other historic properties firsthand. Click here to register, or call 508.228.1387.