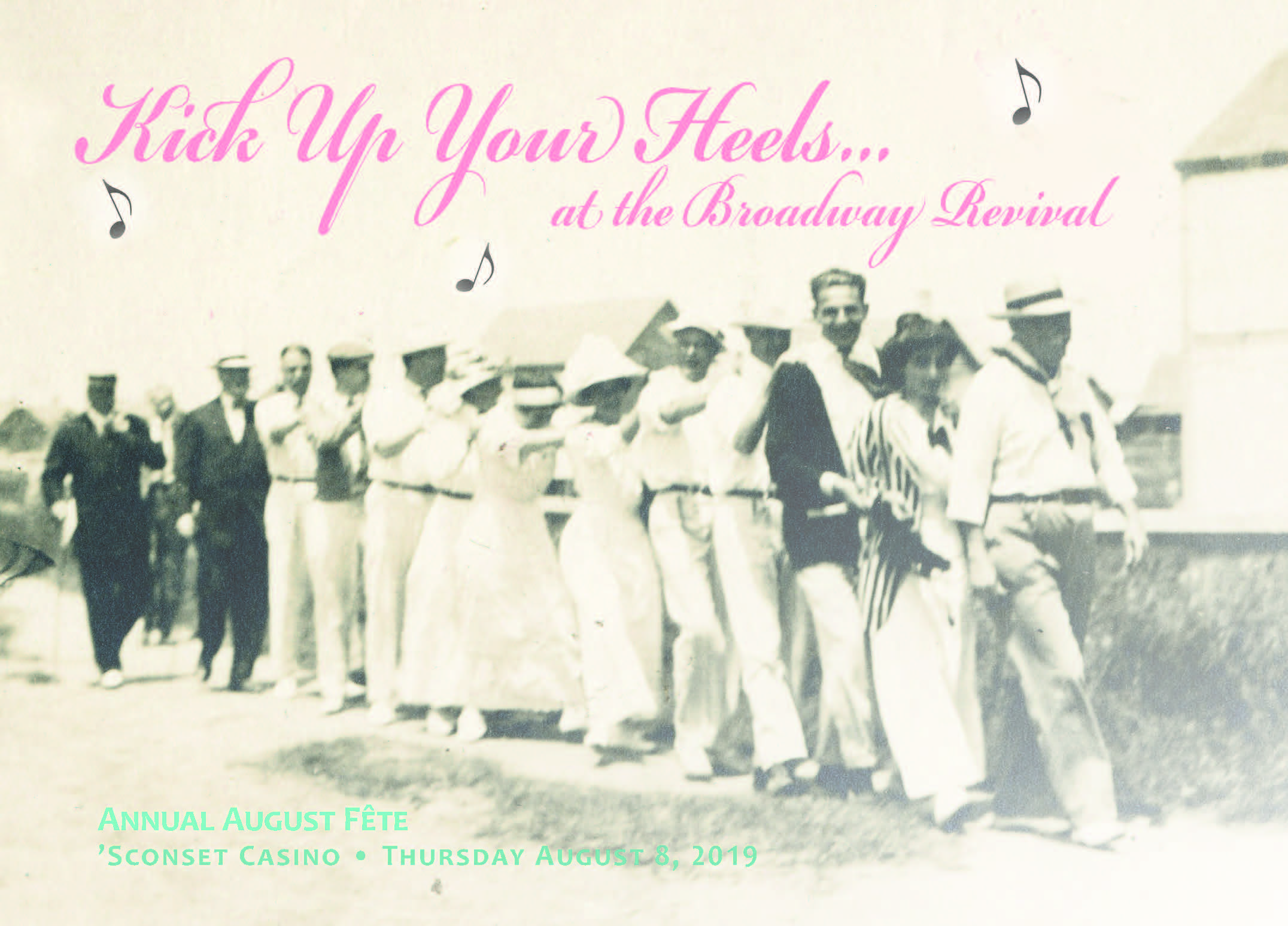 For more than a decade, Nantucket Preservation Trust's Annual August Fête has been NPT's largest fundraiser. This event helps support NPT's mission to preserve the island's unique architectural heritage. Join us today as an Underwriter, Sponsor, or Leadership level donor. We are grateful for your support.
Kick Up Your Heels at the Broadway Revival
Annual August Fête | 'Sconset Casino
Thursday, August 8, 2019 | 6-9 PM
Nantucket Preservation Trust's August Fête is one of the summer's most memorable evenings. This annual celebration of the island's historic architecture and neighborhoods always sells out with more than 300 guests.
Imagine an elevated block party with Nantucket's best caterers, libations, and raw bar, coupled with a chance to peek inside some of the island's most unique historic homes. This year's Broadway Revival Fête will take place in 'Sconset and honor the village's historic actors' colony and the golden age of the silent screen.
Click here to learn more about Underwriting opportunities. Underwriting deadline is June 7, 2019!
 Click here to learn more about Sponsorship opportunities for businesses.
Click here to learn more about Leadership opportunities for individual donors.
Or click here to purchase Leadership tickets online!