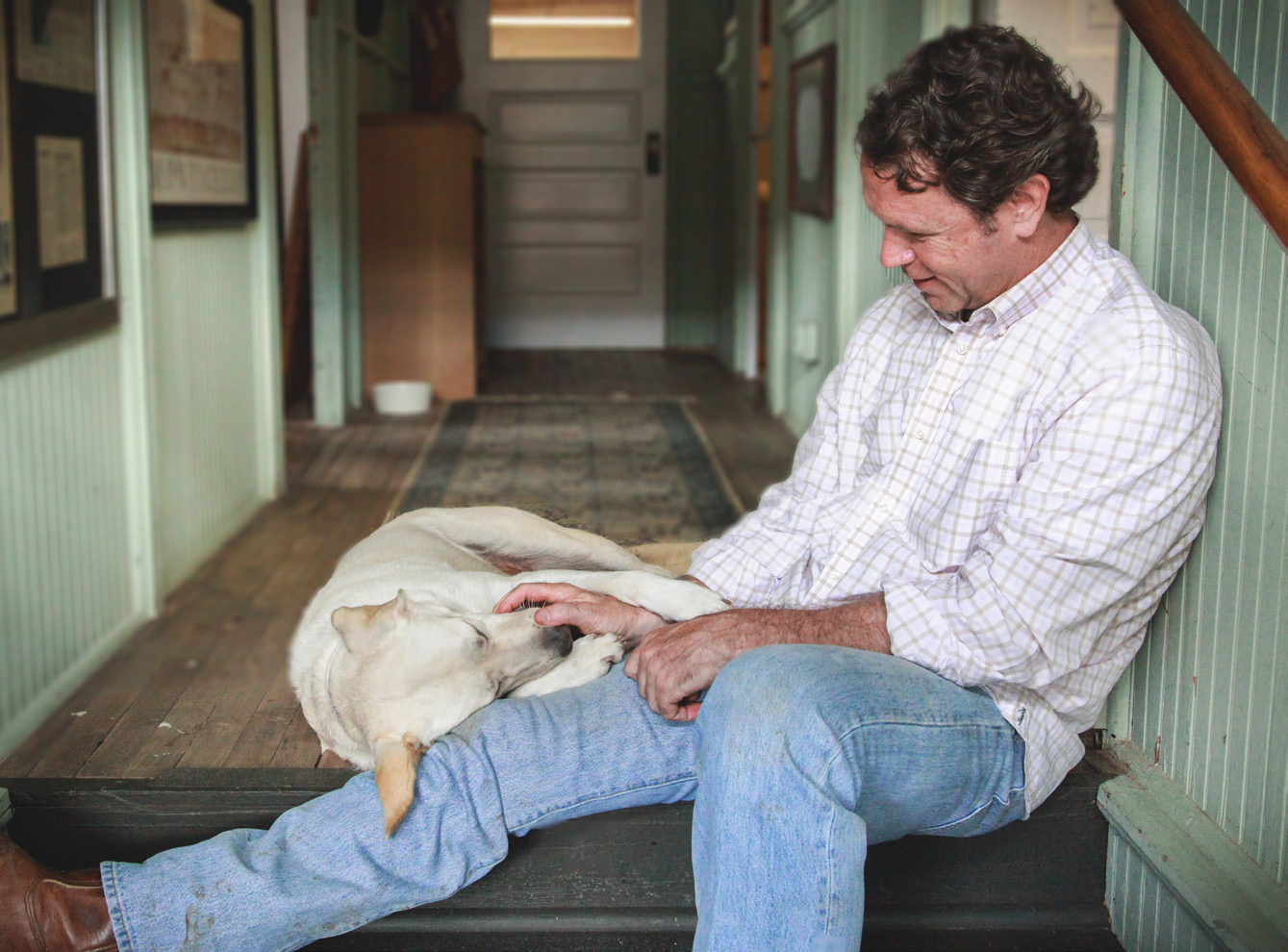 July 20, 2017 – 11:30 a.m.
Location: 'Sconset Chapel & The Chanticleer
---
The NPT annual meeting slowly evolved into a larger event: The Summer Lecture & Luncheon. Each year attendees have had the opportunity to enjoy a fascinating speaker, whether it be an architectural historian or a renowned author.
The 2017 Summer Lecture and Luncheon featured a presentation by Brent Hull, preservationist, craftsman, author, and host of the History Channel show, "Lone Star Restoration".
---
Brent enjoys working with his hands and has always loved building.  In 1991, he moved to Boston to begin a two-year study of historic preservation at the North Bennet Street School. NBSS is one of the oldest trade schools in the United States, and it was there that Brent learned the art of traditional building.
Today Brent is the exclusive licensee for the architectural interiors of the Winterthur Museum and Country Estate in Wilmington, Delaware, the original home of H. F. du Pont, which contains the finest collection of American antiques in the world. Brent also has gained a national following as the star of "Lone Star Restorations," which airs on the History Channel and features proper restorations and fine craftsmanship.
Brent is the author of three books: Traditional American Rooms, which celebrates style, craftsmanship, and historic woodwork and includes a foreword by Barbra Streisand; Historic Millwork, a guide to restoring and recreating doors, windows, and moldings from the late nineteenth century to the early twentieth century; and his most recent book, Building a Timeless House in an Instant Age, which helps builders and homeowners construct authentic and beautiful houses. Brent is the recipient of four John Staub Awards for classical architecture in craftsmanship and historic restoration.
---
Past lecturers Include:
 2007   Paul Goldberger
 2008   Howard Mansfield
 2009   Brian Pfeiffer
 2010   Myrick Howard
 2011   Sharon N. Lorenzo
 2012   Marty Hylton
 2013   Gil Schafer
 2014   Peter Pennoyer and Ann Walker
2015    Dr. Ann Johnson
2016    Flynn Kuhnert and Hutton Wilkinson
2017    Brent Hull
2015 Summer Lecture and Luncheon Photos