In honor of St. Patrick's Day on Tuesday, March 17th historic architecture will embrace the holiday by turning green! These historic landmarks are all part of the "Global Greening Campaign" which the tourism Board of Ireland began six years ago. This year the campaign has changed a bit and the idea of "greening" has been extended to include websites, shop displays, and anything else one can turn green! The goal is not only to celebrate the holiday, but to encourage overseas heritage tourism. Below are n some well-known landmarks that will turn GREEN: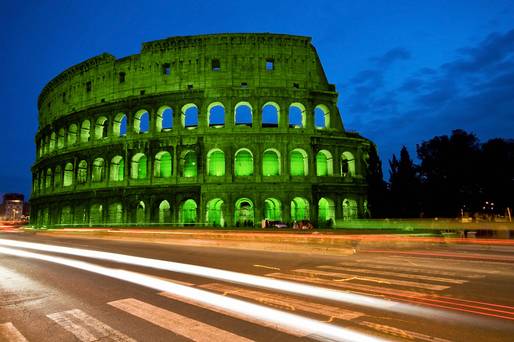 1. The Rome Colosseum
The Colosseum, constructed in 70 AD and located in the heart of Rome, is an elliptical amphitheater that draws tourists from all around the world.
2. Sacré-Cœur Basilica
The Sacré-Cœur Basilica, also known as Basilica of the Sacred Heart of Paris, is a Roman-Catholic church designed by architect PaulAbadie and took approximately 15 years to build. On Saint Patrick's Day the building's travertine stone, which keeps it white will shine, green!
3. The Leaning Tower of Pisa
All 183 feet of the Leaning Tower of Pisa will be lit up green in honor or Saint Patrick's Day. Construction of the tower, also known as the Bell Tower, began in 1173 and took about 200 years to complete.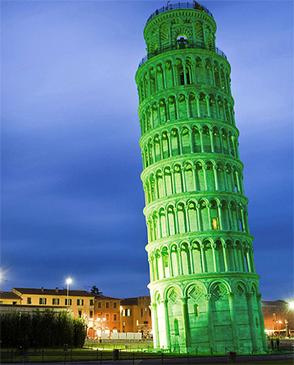 Don't forget to show your pride and join the campaign by turning green! Click here for a complete list of participating United States landmarks. Use hashtag #GoGreen4PatricksDay
– Marisa Holden
m.holden@nantucketpreservation.org