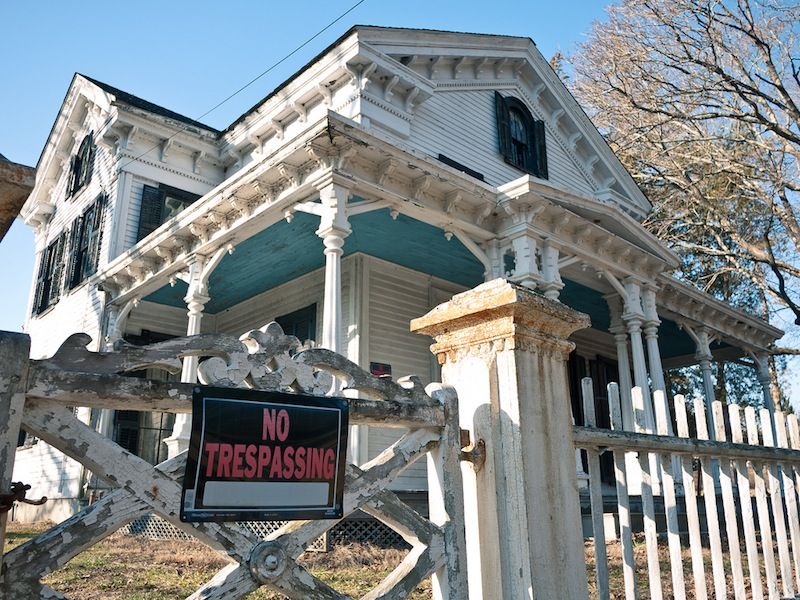 In honor of today's holiday Halloween we've dug up a ghostly "Friday Find"! The village of Johnsonville, Connecticut located in East Haddam is a true historic ghost-town that has sat vacant for over 20 years. The village, dating back to 1830 has (even more creepy) been abandoned a total of three times! Some like to say today it is haunted by its past owner Raymond Schmitt, however there has been no ghost sightings or stories.
The 19th century village was originally owned by Emory Johnson and began as a thriving mill community. Due to modern ways of life the town's work dried up and it became abandoned by 1950. It stayed vacant for approximately 10 years until in 1960 millionaire Raymond Schmitt purchased it. He had a goal to turn the village into a profitable tourist attraction and began working on restoring its appeal. During this time historic buildings were relocated to it including: the Victorian Gilead Chapel built circa 1876 and the one-room Hyde Schoolhouse (date not known). He hired carpenter, Tom Kronenberger to assist in restoring the village to a state suitable for tours, weddings and special event rentals. It stayed an attraction until again in 1994 when Schmitt decided to shut down the village after an argument with East Haddam. Schmitt died in 1998, his estate sold off properties and other items in the village and once again it became vacant. In 2008 a hotel developer took ownership, however it has remained vacant for the past 20 years. Sadly, the village is still home to several historic Colonial-style and Victorian-style properties inc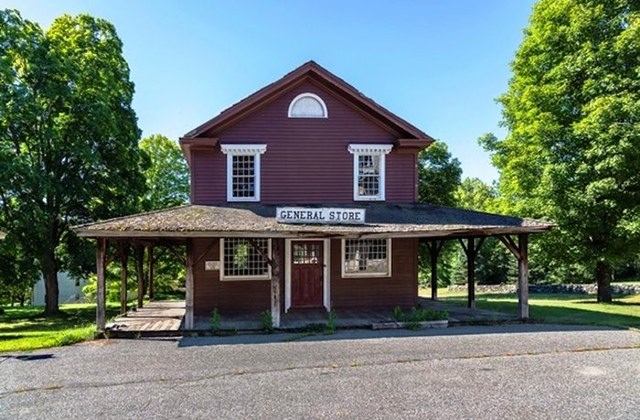 luding:
– The Gilead Chapel c.1876
– Emory Johnson Homestead c.1846
– Single family dwelling c.1900
– Colonial-style house c. 1846
– Office building c.1899
– Red House Restaurant c.1900
– The General Store c.1845
– The Gilbert Livery Stable c.1920
In a strategic move to sell a the ghost-town RM Bradley Company placed the village up for auction leading up to Halloween. With a starting bid of $800,000 the auction began this past Tuesday, October 28. The town is described as 8 contiguous parcels, 62-acres and permitted for the use of: family housing, senior housing, arts/entertainment center, B&B's, inns, restaurant facilities, retail shops and schools. The auction closed yesterday, October, 30th. Maybe this time around the towns will have a better fate.