As we step into the new year it's a time to look at the past. Below are three properties, which we found but unfortunately no longer exist. It is our hope you will join us in 2016 by working to
preserve our past for the future!
---
The Geodesic Dome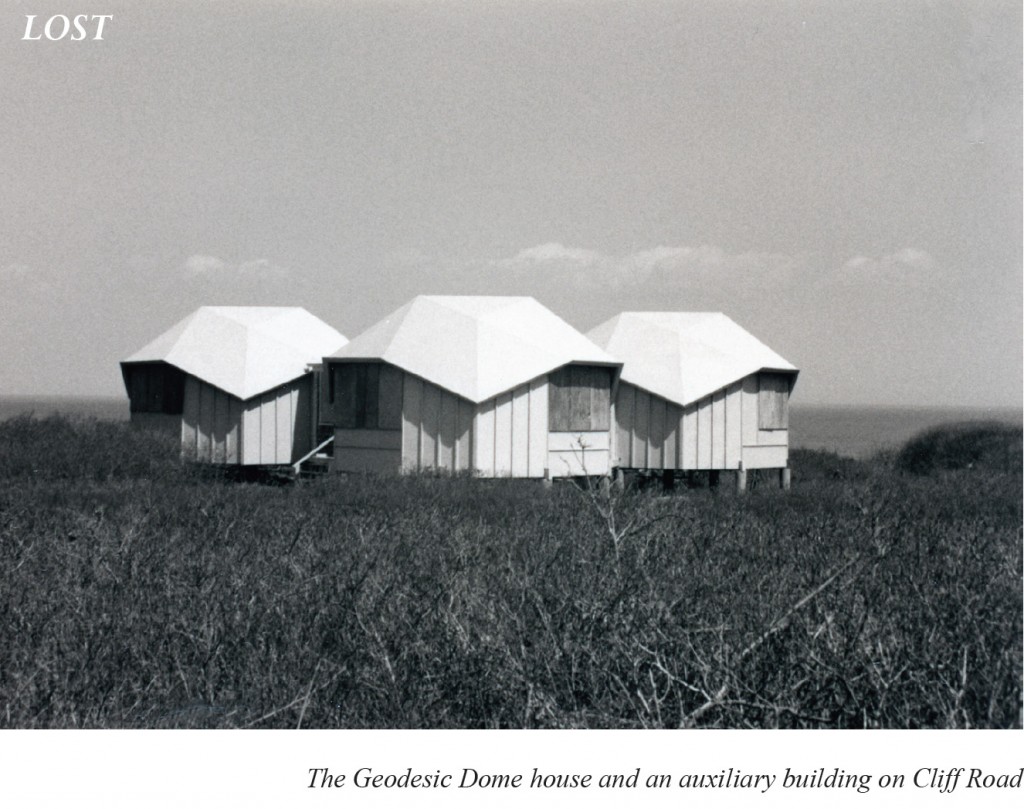 Situated off Cliff Road adjoining the Tupancy Links, this unusual structure was built by Dr. Richard Morgan of South Lincoln, Massachusetts, in 1960. (Curiously, nearby in Lincoln, was the home of Walter Gropius, founder of the Bauhaus School.) A newspaper account at the time described Nantucket's Geodesic Dome as "a most unusual and modernistic type house now being assembled by local builder James Lamb of Wauwinet." That year, professional photographer Michael Vaccaro photographed its construction and the completed house for Look magazine. Geodesic-dome houses were still rare at the time – Buckminster Fuller had patented the house type in 1954 (although the concept originated in 1922 in Germany). It was not until after the 1964 World's Fair that the geodesic-dome house became popular nationwide, reaching its peak production in the late 1960s and early 1970s. The house on Cliff Road was demolished in 2002.
---
The "Pink House"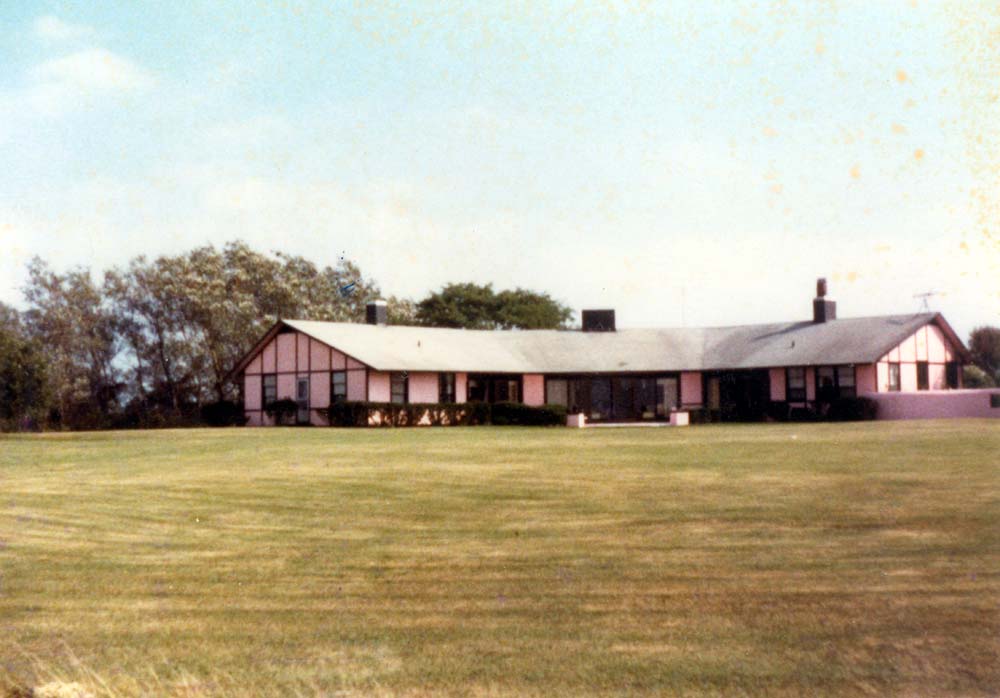 Today the island has strict exterior restrictions regulated by the Historic District Commission (HDC). Included in these restrictions are eleven approved exterior paint colors, none of which are pink. The house was owned by Elizabeth "Siki" Wagley Lucas Evans and located at 260 Polpis Road. Today it's exterior paint would not pass HDC regulations. The owner must have been a fan of pink, as you can see in the photo below even the interior was pink! The historic property is one that was lost after being sold in the late 90's.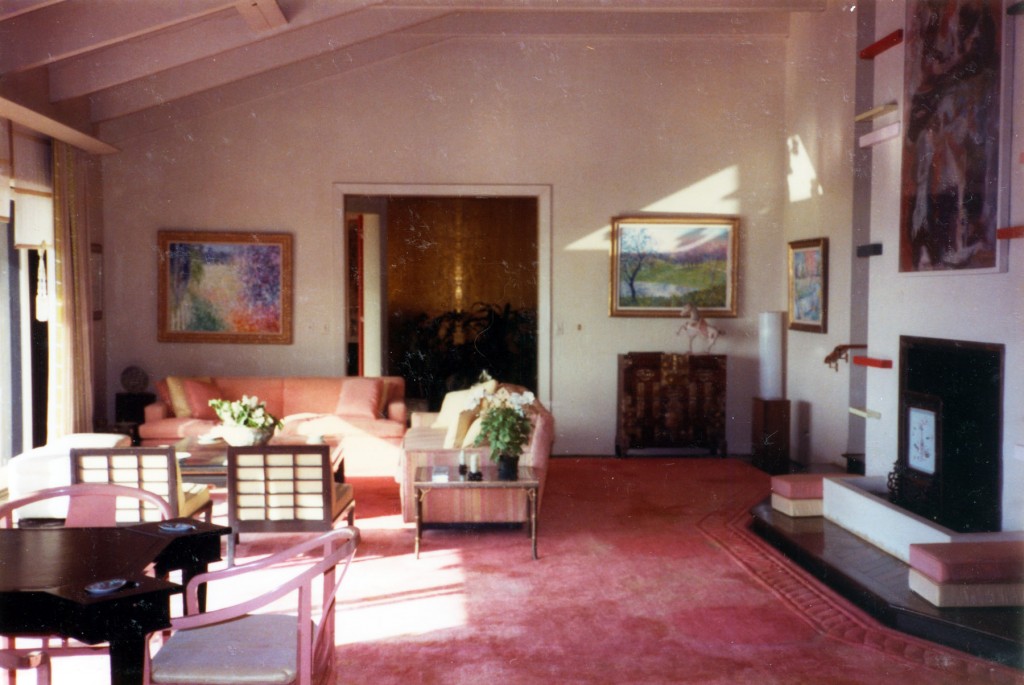 ---
---
---
Monument Square Grocery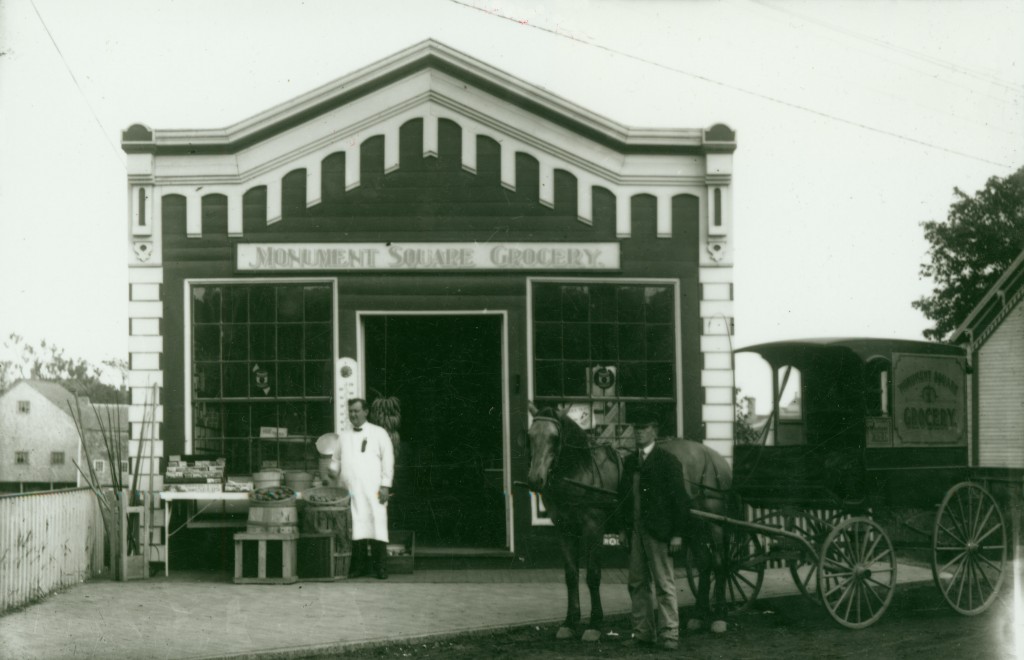 Monument Square Grocery, built by Robert McCleave between 1869 (the year he bought the property) and 1887 (the year of the first Sandborn Insurance Co. map of Nantucket). James B. Coffin ran a grocery business at this location, advertised in the 1897 Nantucket Directory; it was Whittemore Gardner who named his business Monument Square Grocery in 1907. The grocery store, which in the past was located at 106 Main Street sadly no longer exists. In 2001 the building was demolished but not without a fight! The photo below highlights passionate preservationists who attempted to block the demolish of the property.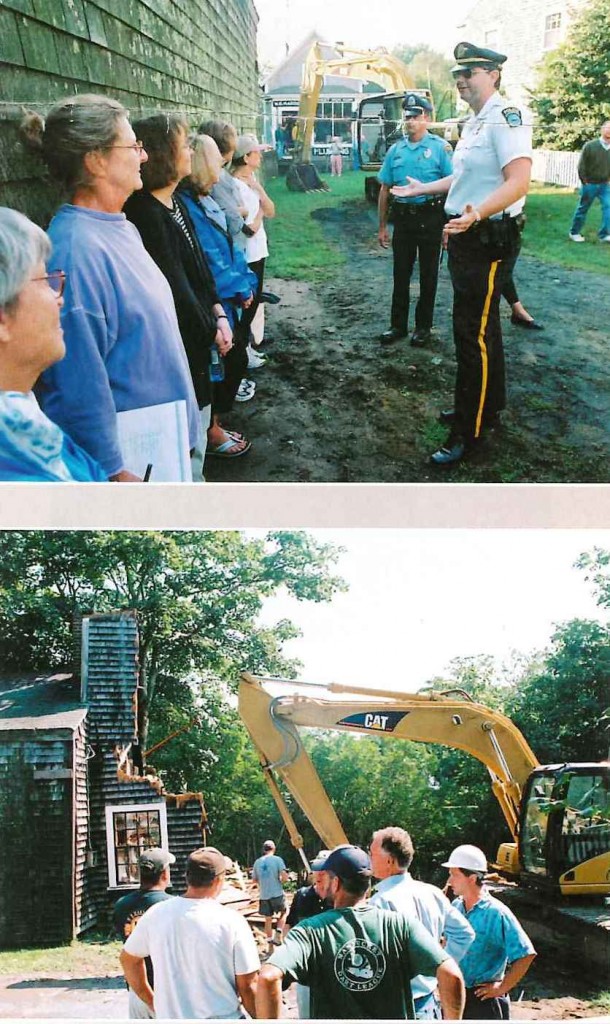 Start the new year on the right foot by showing your support of Nantucket's architectural heritage. Without the support of our members we would not be able to continue our mission to:
"Preserve Nantucket's architectural heritage for
present and future generations"