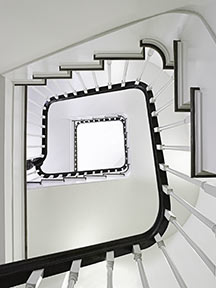 NPT's Architectural Preservation Fund is designed as a proactive step to assist the island community with historic preservation efforts. The fund helps property owners as well as those in the building trades by providing much needed financial and technical support.
The goal of the NPT Architectural Preservation Fund is to encourage community-wide efforts to protect Nantucket's historic architecture. The fund brings recognition to key projects, emphasizes the importance of proper preservation work, and encourages further community support for individual projects and preservation activities.
Preservation Easement Assistance
The fund provides seed money to offset costs for securing preservation easements by homeowners and institutions. The fund is used to help pay for required documentation for the certification of historic structures and for the preparation of the easement documents. In most cases, preservation easement assistance requires distributed funds to revolve back to the Preservation Fund upon the sale of real estate.
Learn about the NPT's preservation easement program which has been named for Clarissa Porter.
CLICK HERE
Scholarship Funds
NPT's Architectural Preservation Fund also supports scholarships for the training of Nantucket's preservation-related workforce. Traditional building skills are necessary to preserve historic structures, and knowledge of these increasingly rare techniques can keep tradesmen busy even in hard economic times. Scholarships are available to those in the building trades who are interested in perfecting old skills or in learning new ones.
Speaker and Demonstration Programs
NPT hosts guest-speaker and demonstration programs to inform island residents and visitors about the important role preservation plays on Nantucket and around the world. The fund makes it possible to bring national leaders in the preservation movement to the island and to provide this free public programming.