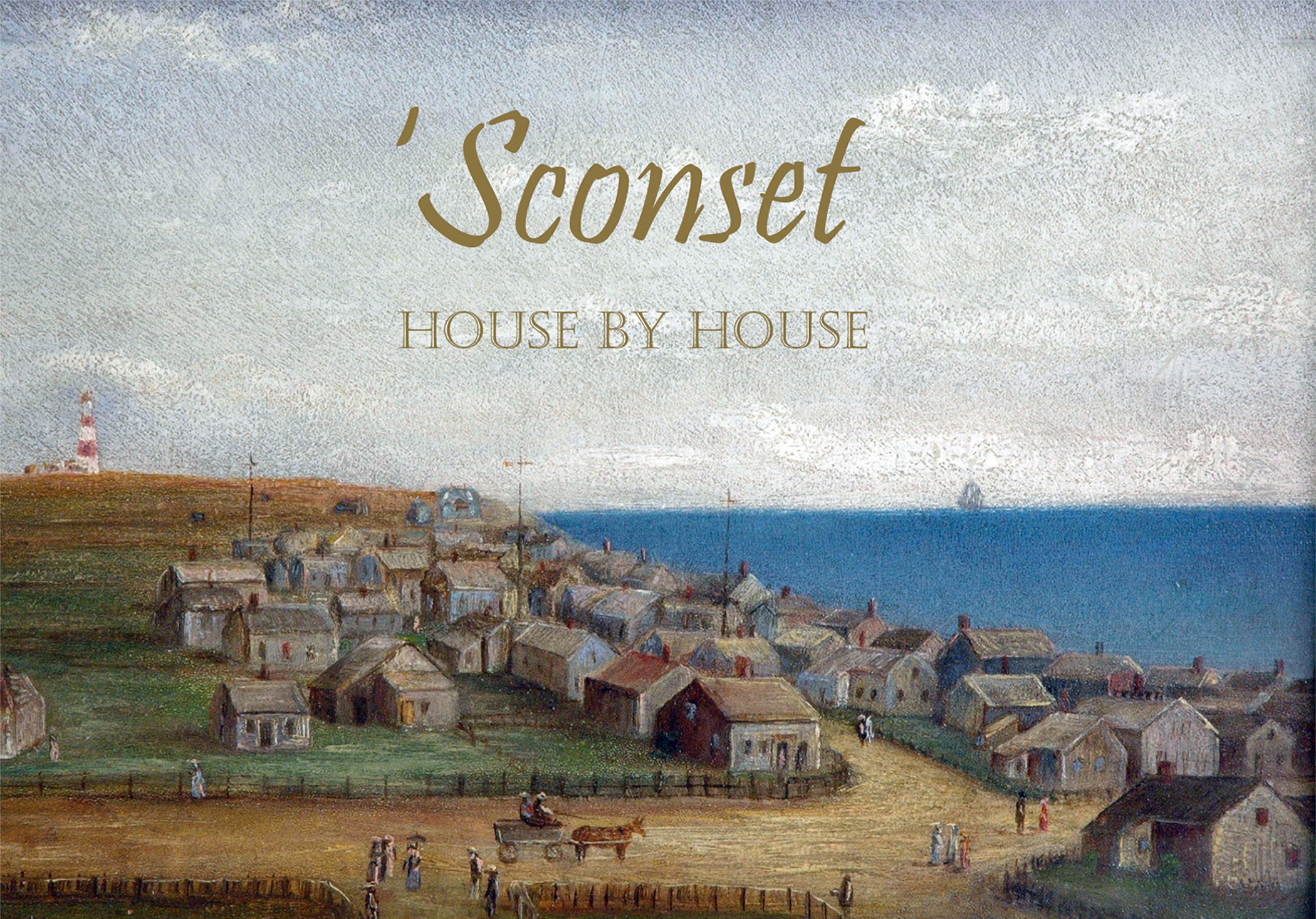 'Sconset: House by House is a neighborhood book researched and written by NPT's Executive Director  Michael  May,  made  possible with generous financial support from the 'Sconset Trust and the Nantucket community. If you are interested in becoming an Underwriter or Sponsor of 'Sconset: House by House please click here for more information.
'Sconset: House by House features a history of more than sixty village cottages, including the early fish houses along Broadway, Center, Front, and Shell Streets. The book is the ideal companion to the NPT's walking tour, which starts at the 'Sconset Trust office at 1 New Street. To pique your interest, we thought we would provide a glimpse of the history of New Street.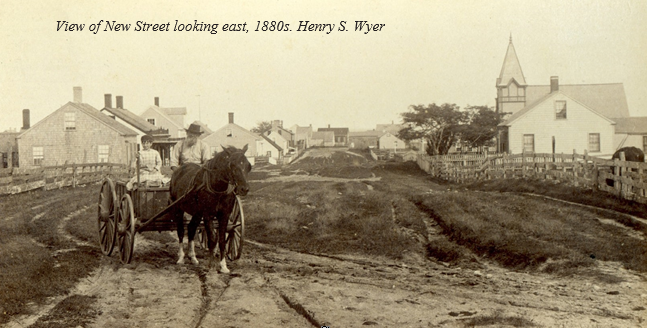 New Street in 'Sconset was laid out in 1836 with twenty lots platted off   at the east end of the road. This land was previously part of the property held by Latham Paddack, whose house once fronted Main Street (now gone).  The street had various names over the years: for a brief time in  the 1840s it was known as Tremont Street and later as Jefferson Street. Cottages on New Street were built  soon  after  the  road  was  cut through, and several houses were earlier structures that were relocated from the bluff to save them from the eroding bank along Front Street.