Today marks the 175th anniversary of Nantucket's Great Fire. Around 11 pm on July 13, 1843, a fire broke out in William M. Geary's hat shop on Main Street. Nantucket is 1846 was a busy commercial whaling port, with closely built homes and businesses lining narrow streets, and the fire spread quickly. Approximately one third of the town burned that night, with approximately 250 buildings destroyed. Nantucket's architectural landscape contributed to both the spread and the stopping of the fire. The predominately wooden houses, built closely together to provide shelter from the wind, shops, storehouses filled with whale oil, and other commercial buildings quickly went up in flames.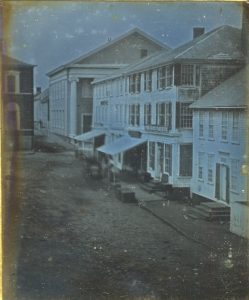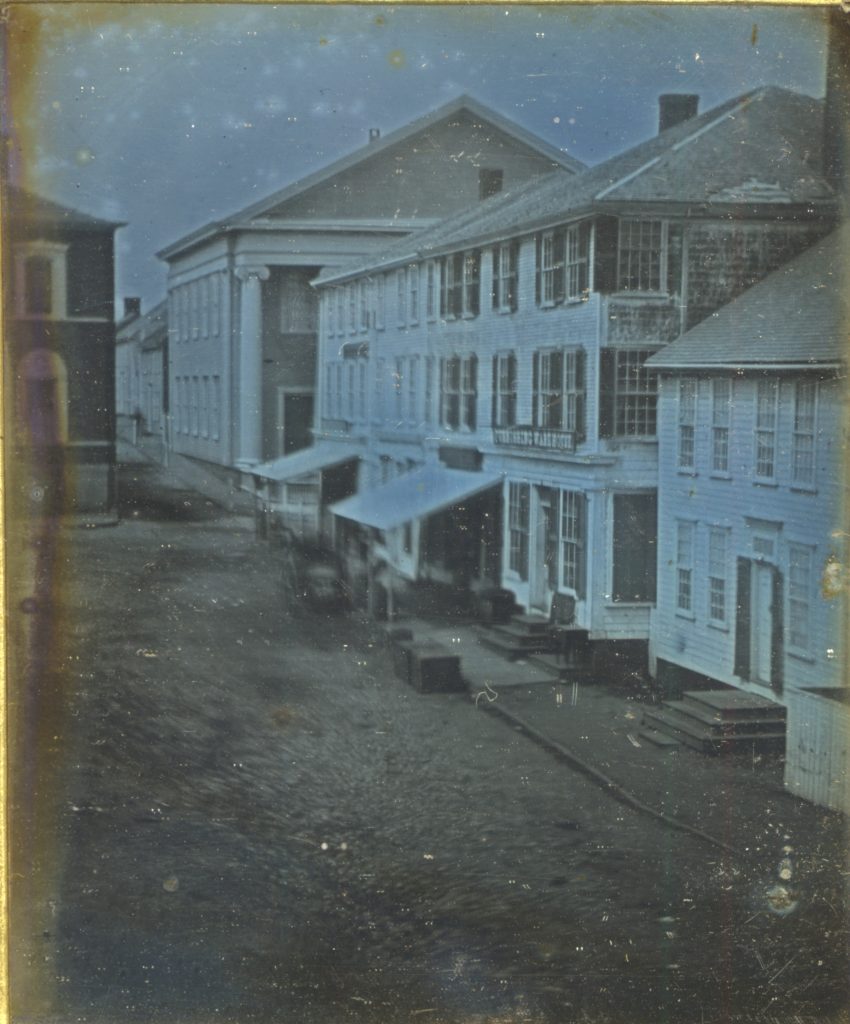 Along with shifting winds that contained the fire in the close vicinity of the harborfront, some of the few brick buildings that pre-dated the fire helped to stop it, too. The fire did not spread to the west of the Pacific National Bank, built in 1818, sparing the grand homes of Upper Main Street from destruction. The Jared Coffin House at the corner of Broad and Centre Streets also emerged largely unscathed, and the fire did not travel further north up Centre Street. The Pacific Club, at the foot of Main Street, was damaged in the blaze, but survived. Other buildings emerged remarkably undamaged. The 1823 Methodist Church was only minimally impacted by the fire, though surrounding buildings on Centre Street were torched to ruin. An apocryphal story claims that, when a fire company wanted to dynamite the building in an attempt to keep the fire from spreading, Maria Mitchell stood on the steps of the church and convinced them not to. A similar tale holds that when fire wards sought to blow up 72 Main Street, Lydia Mitchell Barrett, at home with her children, refused to leave.
Following the Great Fire, Nantucketers rebuilt quickly. Nantucket's whaling economy was already on the decline by 1846, and following the fire some businesspeople chose not to rebuild, but those who did did so quickly, and with fire prevention in mind. Main Street and other streets were widened, so as to prevent a fire from being able to jump over from one side of the street to another. Particularly along the North side of Main Street, brick was the material of choice for rebuilding. The Nantucket Atheneum was the first structure in rebuilt in town, and the stylish Greek Revival building reflected the popular tastes of the era.