We are thrilled to return to an in-person August Fete in 2022, in the historic hamlet of Quidnet. Click here to learn more about business sponsorship opportunities, or contact Michelle Whelan, NPT Director of Development, to learn more about Fête underwriting and sponsorship.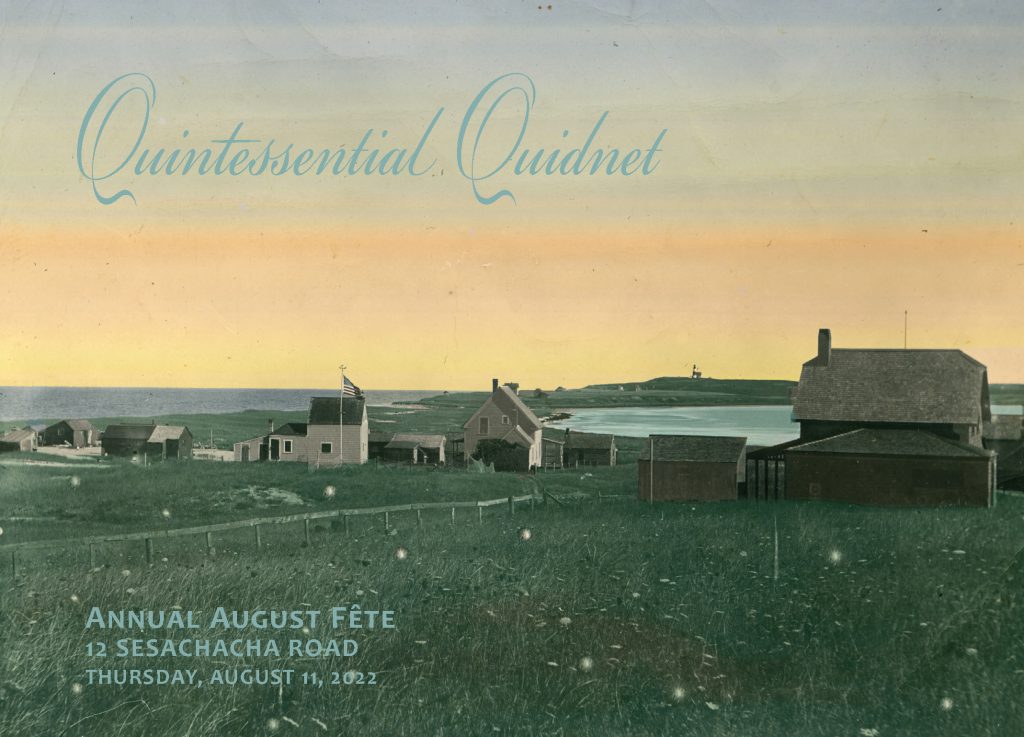 Each year, we look forward to our Annual August Fête as a celebration of the architectural heritage we are working to preserve, and our incredible supporters who help make that work possible. In 2022, our 17th Annual August Fête, Quintessential Quidnet , will be held on August 11th.
Join us as we explore the historic gem of Quidnet and learn more about its unique evolution over time. Enjoy cocktails and heavy hors d'ouvres from Nantucket Catering Company, a raw bar by LegaSea Nantucket, and music from the Shep Cats, all in a beautiful location overlooking Sesachacha Pond.
Leadership tickets are on sale now; individual tickets will be available beginning June 15th.
Our annual Sense of Place Exhibition & Auction will run online from August 8th through August 15th.
---
A HUGE Thank You to our 2022 Underwriters

and our Business Sponsors
Preserving the Craft
Granite
Brick
Mortar
Sense of Place
---
Thank you to all our underwriters, leadership supporters, owners of historic properties, sponsors, donors, attendees, and volunteers who made the 2021 August Fête -—Tucked Away: Secret Lanes & Hidden Ponds—a success! Click HERE to view video content from last year's Fête.
The NPT Annual August Fete is a fundraising event; as such, Leadership donations and ticket purchases are non-refundable. In the unlikely event of a cancellation, your donation becomes fully tax-deductible.