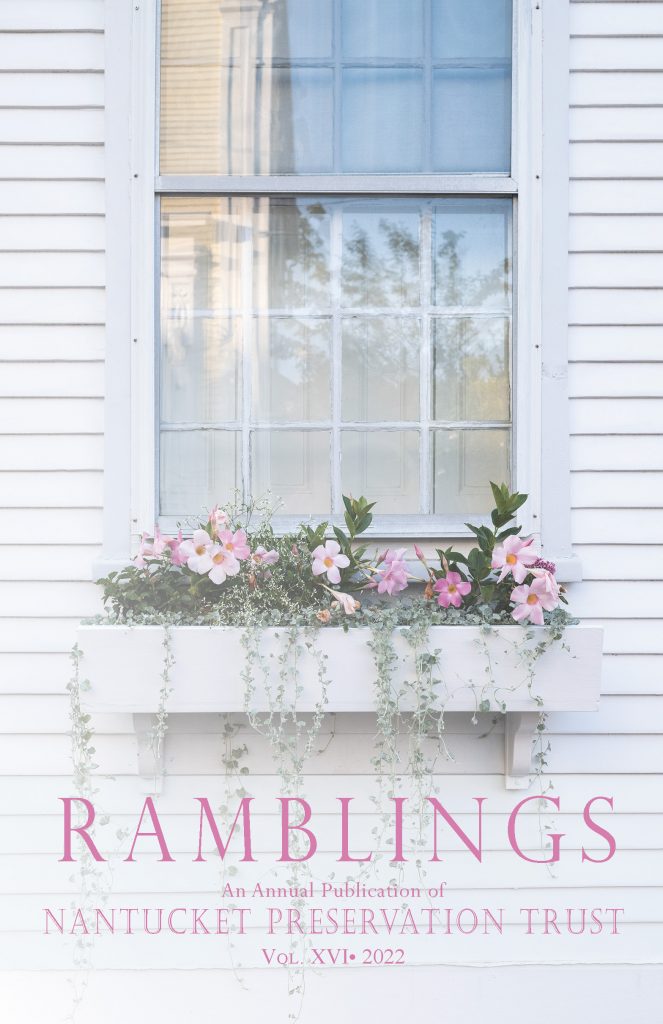 Filled with fresh, intriguing stories drawn from the rich history embodied in Nantucket's unique architecture, NPT's annual preservation magazine, Ramblings is both a beloved keepsake and a treasured preservation resource guide whose publication each year is eagerly awaited by our community.

Nantucket Preservation Trust mails copies of Ramblings directly to our over 500 members, along with all new homeowners of record who purchase historic properties or new properties valued over $3 million. In addition, Ramblings is available for pick-up at select high-traffic locations such as the Hy-line ferry terminal and Bartlett's Farm. Our 2021 readership, including print and online distribution, was over 4,000.
Click HERE to access ad specifications and rates for advertising in Ramblings.
Click HERE to see and read past issues of Ramblings.
If you are interested in advertising in our upcoming 2023 issue of Ramblings, please contact Rita Carr via email, or call our offices at (508) 228-1387.
Advertising Rates for 2023
ALL ADS ARE IN FULL COLOR
| | |
| --- | --- |
| Back Cover | $4,000 |
| Inside Front Cover | $2,500 |
| Inside Back Cover | $2,500 |
| Page One | $2,000 |
| Last Page | $2,000 |
| Full Page | $1,500 |
| Half Page | $850 |
| Quarter Page | $325 |