Congratulations to the 2022 Preservation Award Winners! Click here for more information.
The 2023 Preservation Award winners will be announced in September, 2023. Stay tuned!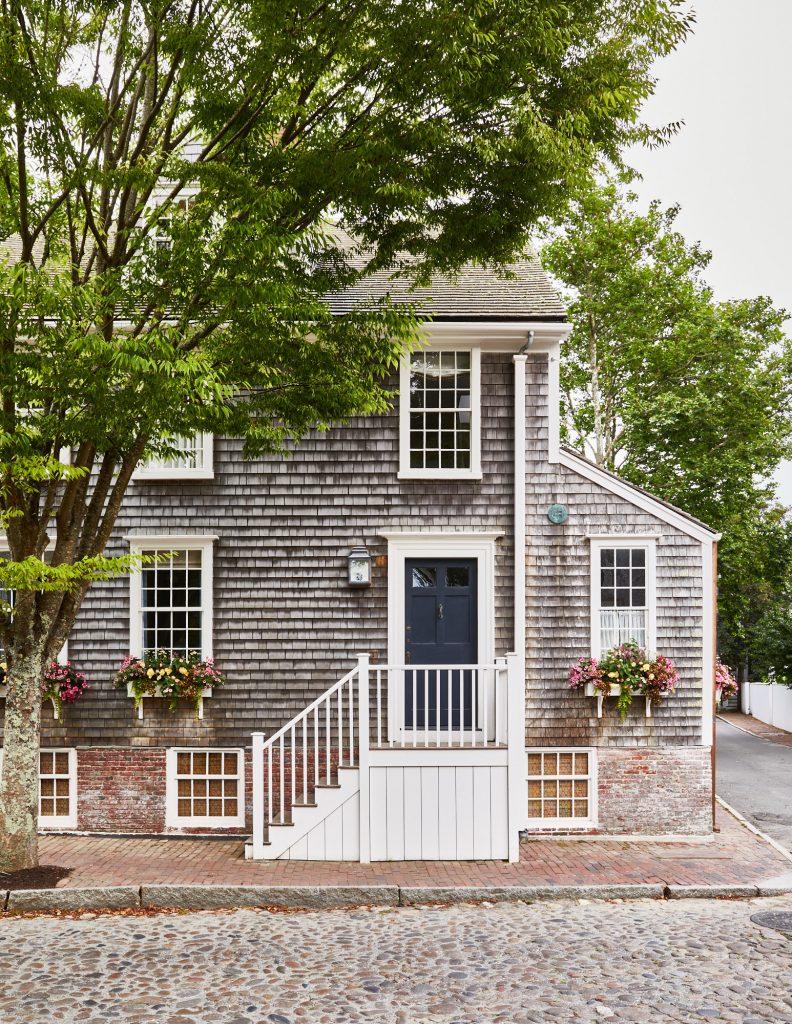 Each year the Nantucket Preservation Trust recognizes individuals and organizations that advance the cause of historic preservation on Nantucket. Awards are provided for preservation work on historic buildings and landscapes, and for the protection and stewardship of island resources. NPT's Preservation Awards program is designed to show that a building or landscape can be sensitively updated while maintaining and preserving its historic integrity. In general, the NPT Preservation Awards emphasize proper preservation, showcase the island's craftspeople, and reveal the foresight of owners who care about our historic structures and landscape.
Preservation can be defined as the act or process of applying measures to sustain the existing form, integrity, and materials of a historic resource.
Stewardship is the act of maintaining a historic resource at a high level of long-term preservation.
---
Awards are granted in the following categories*:
Architectural Preservation Award:
The Architectural Preservation Award recognizes the owner(s) of a historic structure, and when appropriate one or more members of building professionals who assisted in the completion of the preservation project. Structures may contain additions that are compatible with the historic sections and include exterior and interior work. In order to qualify for the award, preservation of those portions or features that convey the property's historical, cultural or architectural values is required.
Historical Renovation Award:
The Historical Renovation Award recognizes the owner(s) of a historic structure, and the building professionals who assisted in the design and completion of a sensitive new addition to a historic structure. Projects should harmonize with the massing and architectural details of the original structure rather than overwhelm the original structure.
Landscape & Garden Award:
The Caroline A. Ellis Landscape & Garden Award recognizes gardens and landscapes on Nantucket that embody our unique sense of place and celebrates the people who make them. Criteria for award consideration include use of native or historically relevant plants, hardscape surfaces, space management, special features, and connection to Nantucket.
Stewardship Award:
The John A. and Katherine Lodge Stewardship Award recognizes an individual, organization or owner(s) of historic property who demonstrate a high degree of commitment to the preservation of the structure(s) and the island. An individual who maintains a historic property or who has played an important part in the preservation of Nantucket also can be nominated for this award.
Traditional Building Methods Award:
The Traditional Building Method Award recognizes craftspeople who promote traditional building methods or who have made a major contribution to the field of historic preservation on island. Past recipients have balanced time-honored methods with modern tools. Consideration can be for one exemplary project or an entire body of work.
New Construction Award: The New Construction Award recognizes new buildings or additions to non-historic structures that take into special consideration the surrounding structures and harmonize with the historic streetscape. An award-worthy new construction project is one that looks as though it has always been there or adds something that has been taken away.
*The awards committee reserves the right to move nominees into different categories, award multiple nominees within a category or decline granting an award if no deserving nominations have been submitted for a certain category.
---
---
For more information please contact the NPT:
Email: info@nantucketpreservation.org
Phone: 508-228-1387
Address: 11 Centre St.
Office hours: Monday – Friday 8:30 am to 4:30 pm
---