Rescuing History: Nantucket in Response to Rising Seas
Nantucket Preservation Symposium | September 9 & 10, 2021 | Online
Thank you to everyone who joined us for Rescuing History! Click here to view the recorded presentations.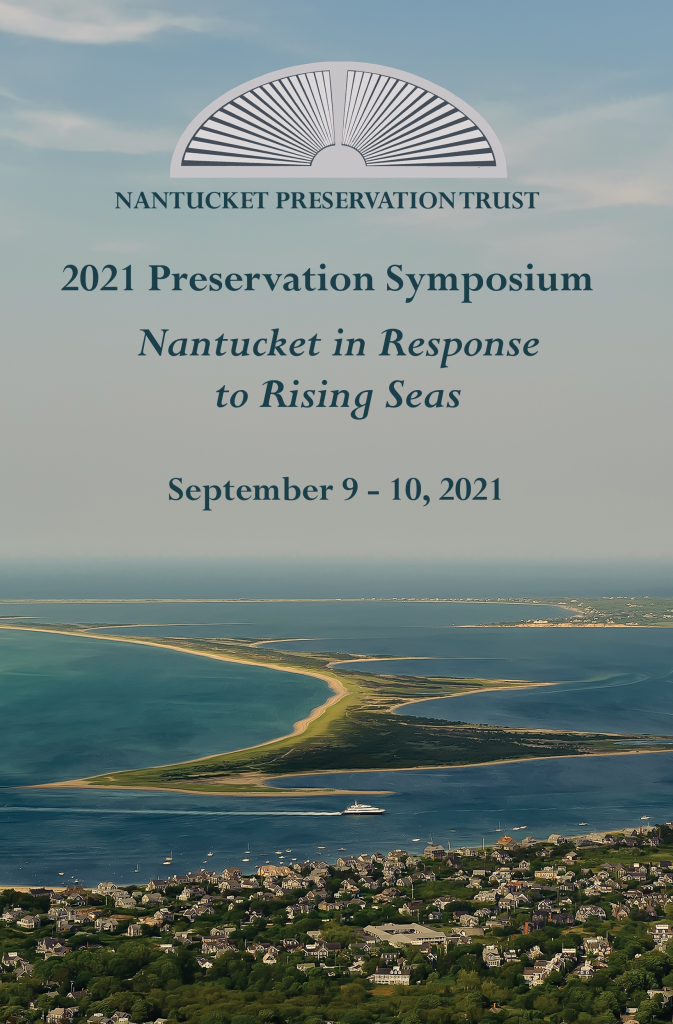 Nantucket, Tuckernuck, and Muskeget comprise one of the largest National Historic Landmark Districts in the United States. Our unique built and natural environment has long been recognized for its scenic beauty and historic and cultural importance. Yet, like many coastal communities around the globe, the long-term survival of Nantucket is threatened by rising sea levels.
At last year's Rescuing History conference, we explored strategies for adaptation to sea-level rise being developed both on Nantucket and other historic coastal communities. In 2021, we will pivot from a focus on adaptation strategies to the issues of climate change mitigation strategies and sustainability. We will explore best practices and success stories for solar power in historic districts, as the Nantucket community looks to lessen our dependence on energy generated by fossil fuels. We will also explore issues related of the environmental costs of demolition, looking at deconstruction and architectural salvage as alternatives, and engage with the idea that the greenest building is the one that is already built.
Thursday 9/9
Click on a speakers name to view their recorded presentation.
Keynote: Nathanael Greene, Senior Renewable Energy Advocate, Climate & Clean Energy Program, Natural Resources Defense Council
Nathanael Greene specializes in researching, analyzing, and influencing policies related to renewables. Within the broad category of renewable energy, he has expertise in wind power, solar power, biofuels, biopower, emergent clean technologies such as batteries and fuel cells, and the interaction of renewables and wildlife. He also understands the relationships among these technologies and the state and federal laws and regulations that can either promote or inhibit them. Greene holds a bachelor's degree in public policy from Brown University and a master's in energy and resources from the University of California, Berkeley.
Speakers
Graeme Durovich, Town of Nantucket Recycling/Solid Waste Coordinator
Kristiana Ringer, Nantucket Preservation Trust intern, recent Elon University graduate and Nantucket High School graduate
Shawn P. Wood, City of Portland, Oregon Construction Waste Specialist
Stephanie Phillips, City of San Antonio, Texas Office of Historic Preservation Senior Specialist
Friday 9/10
Ben Haavik, Historic New England Team Leader for Property Care
Mary Bergman, Nantucket Preservation Trust Executive Director
Holly Backus, Town of Nantucket Preservation Planner
Homeowner Panel featuring Nantucket homeowners who have installed solar panels on their properties
Envision Resilience Nantucket Challenge panel, featuring Cecil Barron Jensen, ReMain Nantucket Executive Director; Sarah Jensen Carr, School of Architecture at Northeastern University, Assistant Professor; and Chris Reed, Harvard University Graduate School of Design, Professor in Practice of Landscape Architecture and Co-Director of the Master of Landscape Architecture in Urban Design Program.
Missed our 2020 Symposium? View video recordings here!
---
NPT is committed to assisting our community in developing resiliency strategies while protecting the precious resource of our shared historic heritage. Our Preservation Symposium is designed to catalyze inter-disciplinary and cross-community collaboration toward the creation of innovative solutions.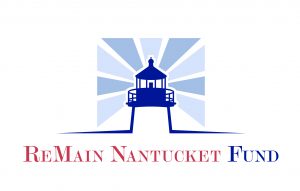 Nantucket Preservation Trust is grateful to our underwriters, partners, speakers, leaders and supporters for their help in making this event possible, and for their support of our ongoing effort to preserve our island's unique architectural heritage and timeless sense of place.
Rescuing History: Nantucket in Response to Rising Seas is presented with underwriting support from the ReMain Nantucket Fund, and our 2021 Symposium Leaders:
Amanda Cross
Chris and Donna Hoffman
Amos and Barbara Hostetter
Craig and Ann Muhlhauser
Janet and Samuel Bailey, Jr.
Ken and Gussie Beaugrand
Carol and Kenneth Kinsley
David Joel and Barbara Spitler
Marie and John Sussek
Mary-Randolph Ballinger
Ned and Randy Wight
Elizabeth Jacobsen