The Sense of Place Exhibition & Auction is a carefully curated, annual exhibition featuring work by island artists and artisans inspired by, or iconically associated with the qualities that make Nantucket unique.
The 2022 Auction Has Concluded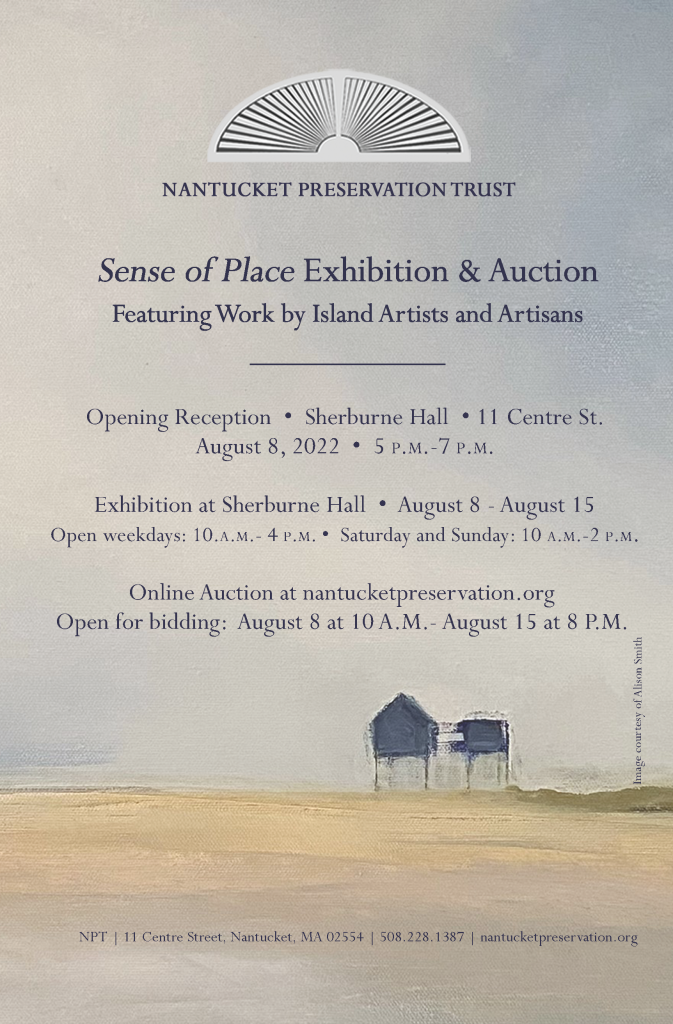 This year, more than twenty artists and artisans have donated their work in support of the Nantucket Preservation Trust. Other unique items will include a custom built miniature 'Sconset cottage, a cocktail reception for ten with Elin Hilderbrand, an exclusive architectural adventure in Boston, a private boating excursion to a Nantucket oyster farm, and more! The auction ran in conjunction with the 2022 August Fête: Quintessential Quidnet.
For updates about the Sense of Place Exhibition and Auction, sign up for our mailing list.