The Sense of Place Exhibition & Auction is a carefully curated, annual exhibition featuring work by island artists and artisans inspired by, or iconically associated with the qualities that make Nantucket unique.
The 2022 Auction Runs August 8 – 15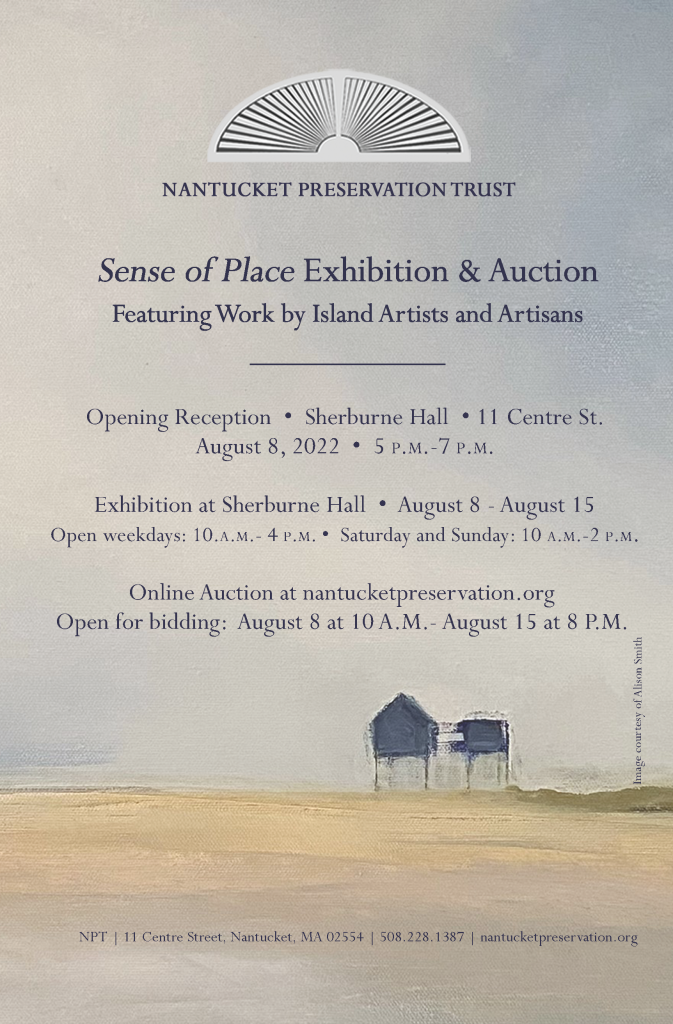 This year, more than twenty artists and artisans have donated their work in support of the Nantucket Preservation Trust. Other unique items will include a custom built miniature 'Sconset cottage, a cocktail reception for ten with Elin Hilderbrand, an exclusive architectural adventure in Boston, a private boating excursion to a Nantucket oyster farm, and more! Bidding will run from from August 8-15, 2022. The auction is part of the 2022 August Fête: Quintessential Quidnet.
Join is for an Exhibition Opening at Sherburne Hall, 11 Centre St, from 5 – 7 pm on Monday, August 8, with refreshments by Lemon Press.
For updates about the Sense of Place Exhibition and Auction, sign up for our mailing list.