Preservation Easements

A preservation easement, called a preservation restriction in Massachusetts, is a legal agreement made between an owner of a historic property and a qualified easement holding organization.
Learn More >
The Fanlight & Ramblings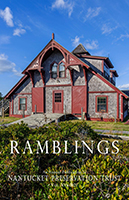 The Fanlight is our blog about all things preservation on Nantucket. Ramblings is our annual publication that features profiles on preservationists, craftspeople, and house histories.
Learn More >
'Sconset: House by House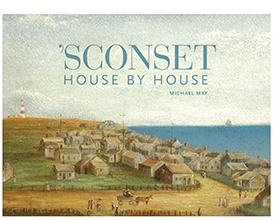 Now back in print! Former Nantucket Preservation Trust Executive Director Michael May reveals the histories of more than 60 village homes, with over 250 beautiful 'Sconset images. Order your copy today!
Learn More >
House Collections

House Histories
Every historic Nantucket house has a story.  Follow the evolution of your house from its origin to the present.
Learn More >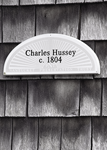 House Markers
The NPT Marker recognizes island structures fifty years old or older that have retained their historic exterior appearance.
Learn More >
Support & Membership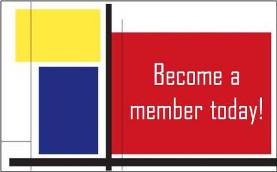 Your gift allows us to continue our work promoting and protecting Nantucket's historic character.
Join or Renew Now >