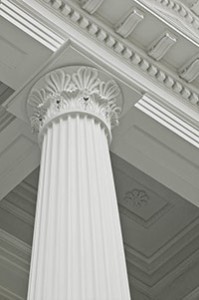 Island Resources
Nantucket Historic District Commission (HDC)
The HDC regulates exterior changes to all buildings on island and is a valuable resource for those restoring a house or considering an addition. We recommend contacting them early in the process for assistance when considering exterior changes.
37 Washington Street, 508-228-7231.
Nantucket Historical Association Research Library (NHA)
The NHA's research library holds a large collection of historic documents, photographs, genealogical notes, and other items that can shed light on the history of your old house.
7 Fair Street, 508-228-1655, www.nha.org
Nantucket Atheneum
The island's public library has a collection of preservation guides and manuals for those seeking additional information.
1 India Street, 508-228-1110, www.nantucketatheneum.org
Envision Heritage
Envision Heritage was launched in 2012 by University of Florida, which explores how new and emerging technologies can be used to document, preserve, and interpret heritage sites. Envision Nantucket is a special initiative to digitally document and preserve the urban core and landmarks of Nantucket. The initiative is a collaboration of the Nantucket Community Preservation Committee, Nantucket Preservation Trust, and the University of Florida Envision Heritage.
https://dcp.ufl.edu/historic-preservation/envision-heritage/
Additional Resources
Nantucket Historical Commission
International Preservation Trades Network, Inc.
Massachusetts Historical Commission
Massachusetts Historic Rehabilitation Tax Credits
National Center for Preservation Technology and Training
National Trust for Historic Preservation
Nantucket Chronicle – General Nantucket Information
Preservation Institute Nantucket