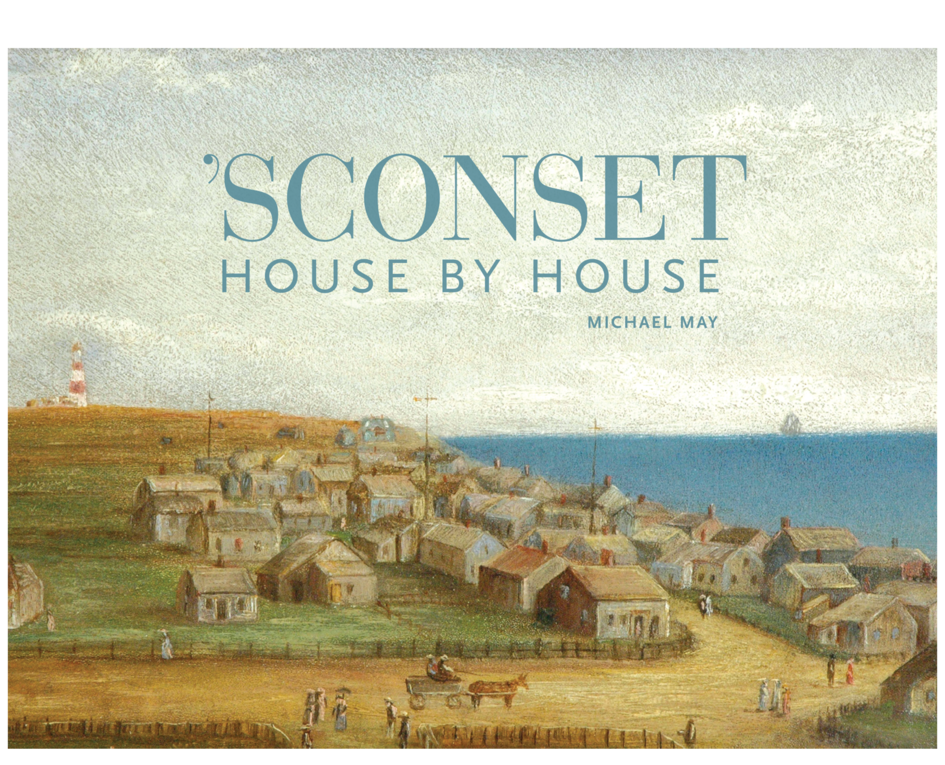 'Sconset: House by House explores the evolution of the village's eighteenth- and nineteenth-century fish houses and early twentieth-century cottages. Nowhere is in America in there a community quite like 'Sconset. Beautifully preserved as a seasonal retreat overlooking the Atlantic at Nantucket Island's east end, 'Sconset retains most of its early structures as well as its original village layout and scale. This book reveals the history of more than sixty of these historic houses–all located in the village's core area on Front, Broadway, Center, and Shell Streets. It is illustrated with nearly 250 images capturing past occupants and views of historic 'Sconset.

Author and NPT Executive Director Michael May's research digs deep to uncover the often untold stories of some of the island's most iconic houses.

Thanks to the support of The 'Sconset Trust, The Judy Foundation, and Mary-Randolph Ballinger, as well as support of our many island neighbors, 'Sconset: House by House was published and is now available for purchase!

Each hardcover copy of 'Sconset: House by House is $50, plus shipping & handling and applicable sales tax.
To place your order over-the-phone, please call us at 508-228-1387 or stop by the NPT offices to purchase.