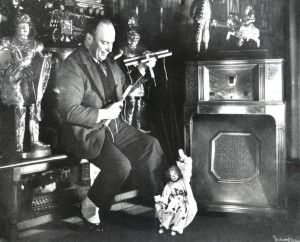 On Saturday, December 3 from 1- 4 pm, the Nantucket Preservation Trust will open a historic home for tours and host a small holiday boutique for unique gift items.
Located at 3 North Liberty Street, just minutes from the Pacific National Bank on Main Street, this historic home is best known for it's most famous owner, Tony Sarg. He and his wife, Bertha, acquired the house in 1920, and owned it for twenty-two years. Tony was a well-known illustrator, author, toy-maker, and puppeteer. He designed the first mechanically animated display window for Macy's Department Store in New York City, and created the first huge hot-air balloons for the store's annual Thanksgiving Day Parade.
The current owners of this home have preserved it's historic beauty and display many collectors items from Sarg's prolific career. Trained docents will provide a brochure of the home's history and point out interesting architectural notes.
This holiday tour is open to the public with a suggested donation of $5. For more information, contact the NPT office at 508 228 1387 or visit the web site at www.nantucketpreservation.org