Nantucket Preservation Trust has successfully completed two new preservation restrictions on 79 Orange Street and 23-25 Wauwinet Road, ensuring that two more island properties will be protected and preserved.
A preservation easement, called a preservation restriction in Massachusetts, is a legally binding deed restriction where an owner of a property gives a nonprofit organization or governmental entity the right to enforce certain preservation conditions on a historic property, when it is deemed to be in the public interest that the property be preserved. In the case of Nantucket, where the entire island is a National Historic Landmark, any property built prior to 1975 that is listed as "contributing" to the Landmark designation is potentially eligible for a restriction.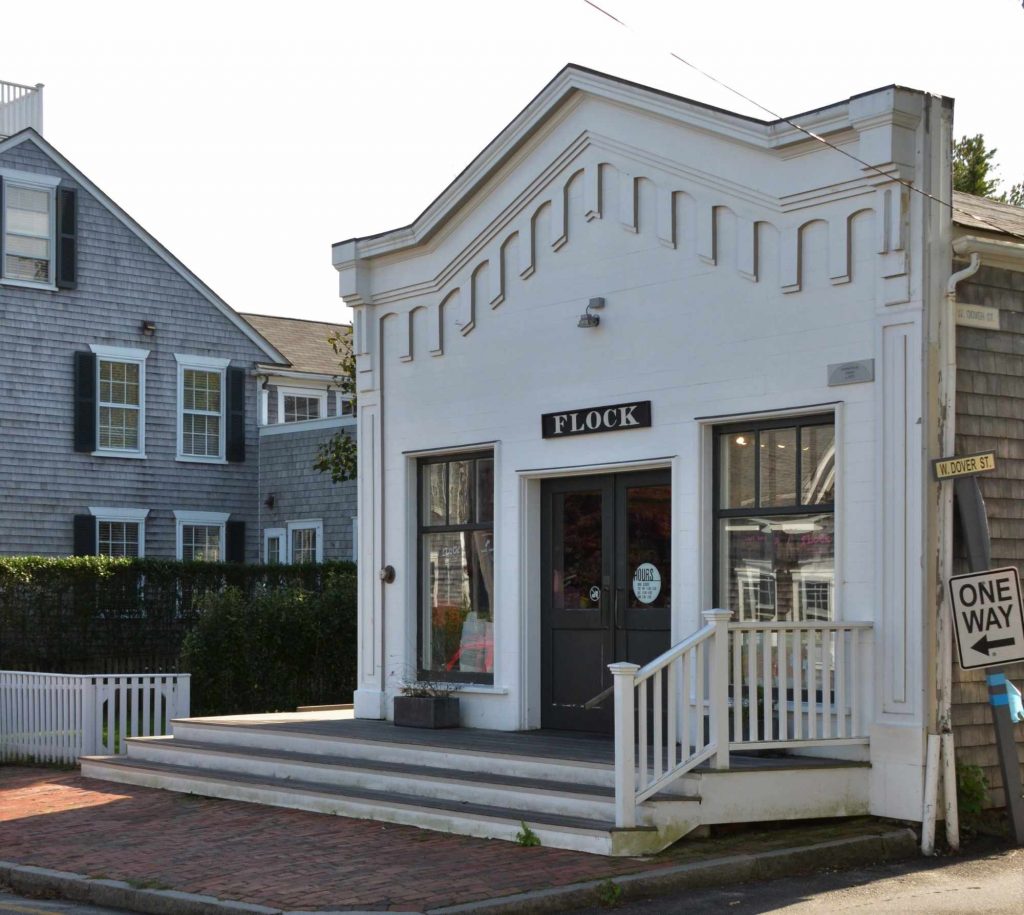 79 Orange Street, currently Flock boutique, is an important example of Nantucket's late-19th century commercial architecture. It was constructed in 1879 by Antone Sylvia (1834-1906), a grocer originally from Portugal. The building is one of the few remaining examples of Victorian commercial architecture remaining on Nantucket. Many other small-scale structures of that era, which were formerly common throughout downtown, have been removed. The detailed Italianate façade currently at 79 Orange Street was taken from one such structure that was demolished, the Monument Square grocery, formerly at 106 Main Street, torn down in 2001. The façade was retained and installed at 79 Orange during a 2015-16 restoration by current owners Matt and Sheila Fee, replacing similar façade that had been destroyed at 79 Orange in the decades prior. In 2016, the Fees, along with Liz Coffin, who had stored the façade and restored it during its period of disuse, were awarded Nantucket Preservation Trust's John A. and Katherine S. Lodge Stewardship Award.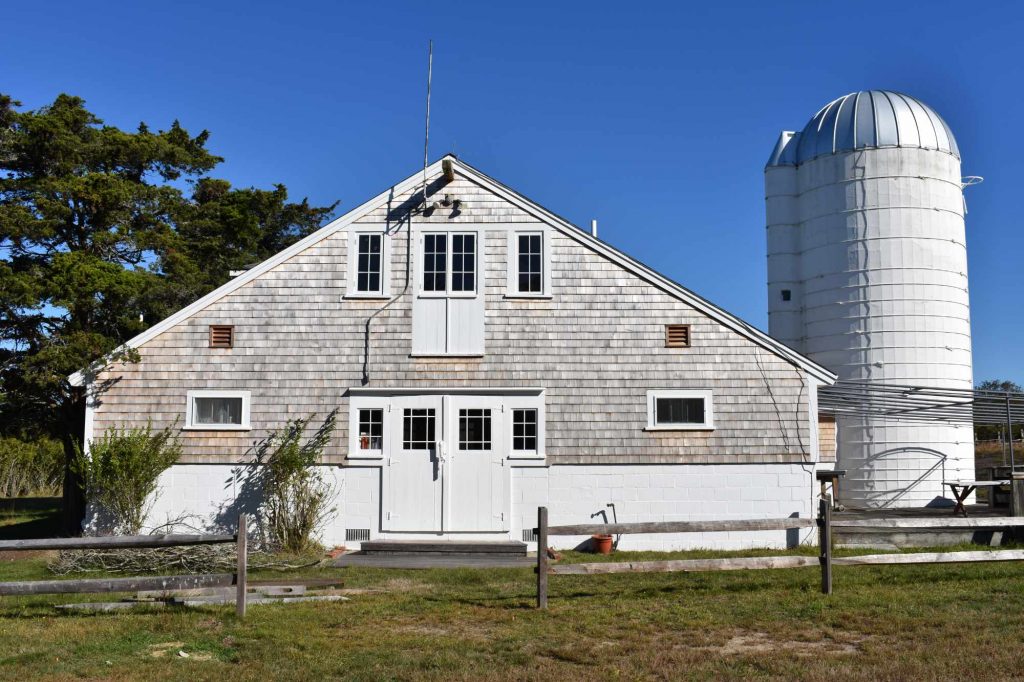 The Nantucket Island School of Design and the Arts (NISDA) has placed an easement on their campus at 23-25 Wauwinet Road. The property was known historically as Sea View Farm and was Nantucket's largest and last dairy farm. The structures protected by the easement were built in the 1940s and 50s and include a 50-cow dairy barn with attached milk room, two silos, and a large equipment storage shed. The buildings are some of the last remaining vestiges of the dairy industry on Nantucket, which developed in tandem with the decline of the island's whaling industry in the late-1840s, and continued into the 1960s, until rising land values made dairy farming less commercially viable. The easement on the properties is a result of Community Preservation Committee funding that NISDA received; the CPC requires easements be placed on any public building which receives Community Preservation Act funding.
Nantucket Preservation Trust holds easements on 23 historic island properties, ranging from private residences to churches, but the easements on 79 Orange Street and Sea View Farm are the first to be held on buildings originally constructed for commercial and agricultural uses. Their preservation helps deepen our understanding of the varied stories of Nantucket's past.
Are you interested in placing an easement on your Nantucket property? Call us at (508) 228-1387, or email info@nantucketpreservation.org.