1 Brock's Court
A Brief House History
George Parker, Shoemaker, circa 1848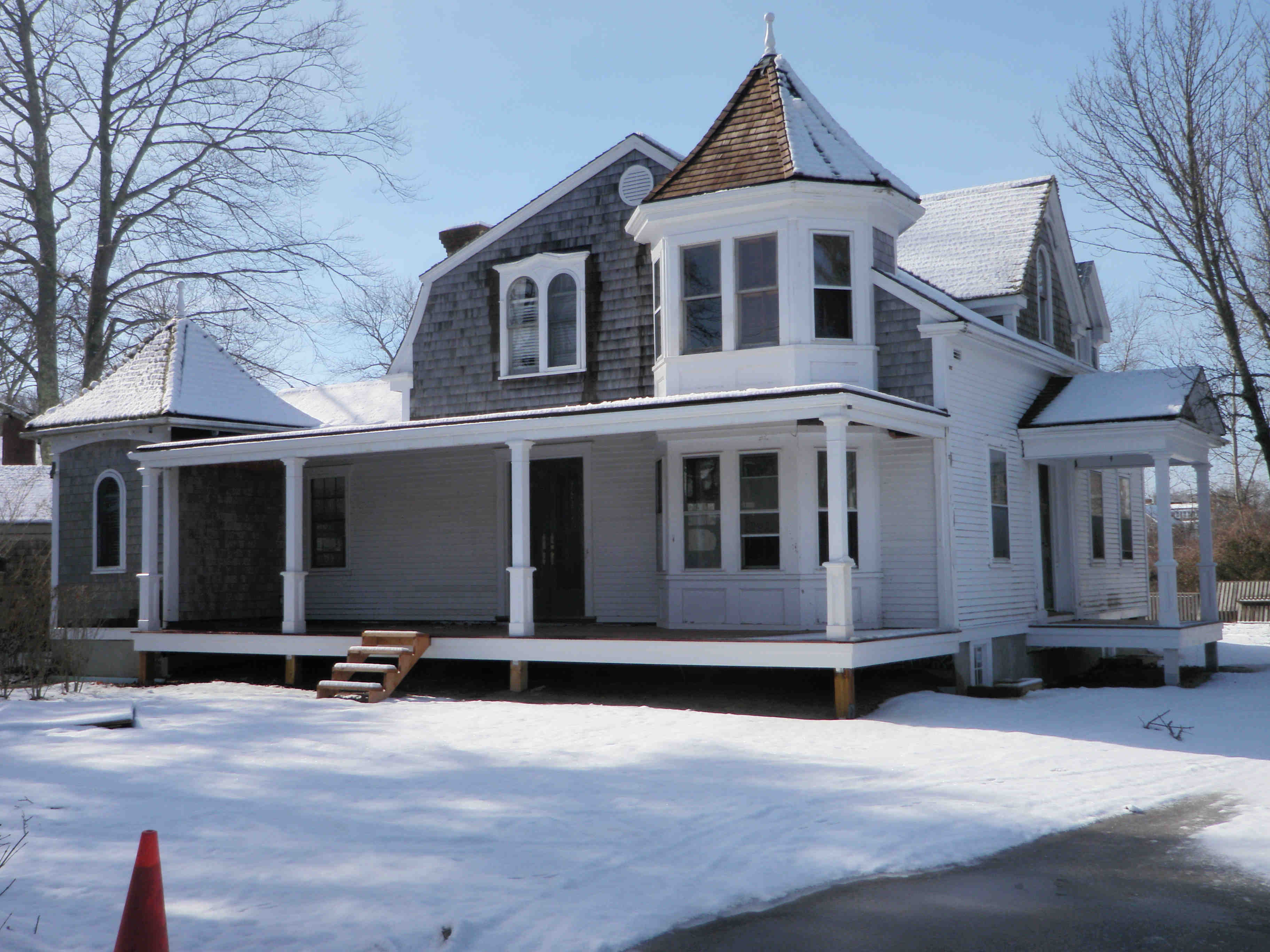 "Egypt" was an early Nantucket place name that referred to an area around Lily Pond, including the west end of India and Hussey Streets, Brock's Court, and the sound end of North Liberty and Lily Streets; its exact boundaries are nowhere described. Why it was called Egypt is not known, although it is possible that the palpable darkness of the outskirts of the tightly clustered and more brightly lit town reminded some of a biblical reference: "And the Lord said unton Moses, stretch out thine hand toward heaven, that there may be darkness over the land of Egypt, even darkness which may be felt." (Exodus 10: 21). Although William Coffin's 1834 map of the town labels the small lane Brock's Court, it was later known as Pinkham's Court because Henry C. Pinkham had a house facing the court on the west side. The name reverted to Brock's Court in the last half of the twentieth century.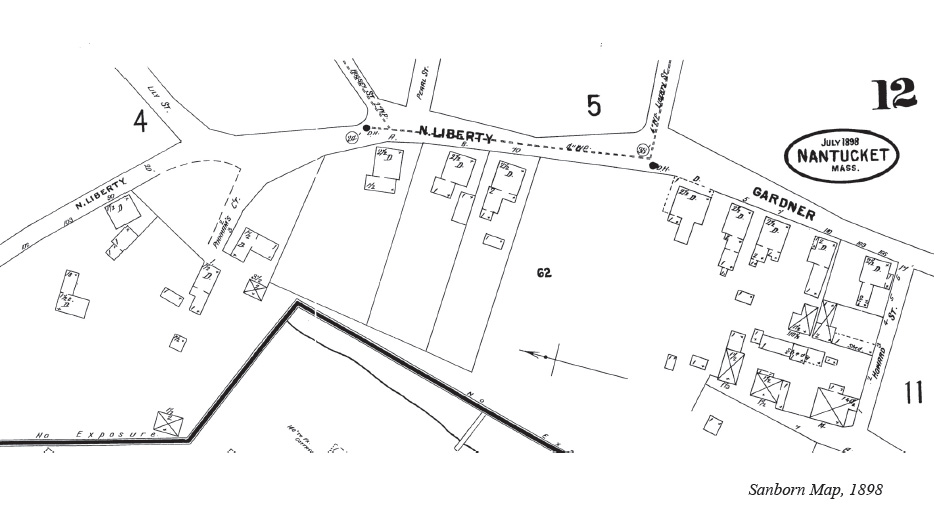 In 1879, when Caroline Holmes sold the house at the end of Brock's Court to Francis H. Brown, the property is described as "land and dwelling in Egypt, formerly the homestead of my uncle George Parker." George Parker (1790-1861) was a cordwainer, or shoemaker, the youngest of Nathan and Mary Parker's eight sons. He bought two parcels of land in Egypt from his father in the 1820s, including his father's house, which stood somewhere near the house at 1 Brock's Court, but was removed. It appears, both from the Greek Revival style of the house and the fact that ephemera dated 1848 was found beneath the floorboards, that the house was built in the late 1840's, about the same time that the boat builder Barzillai Burdett built his house at 6 North Liberty, just north of Parker. The one-story building on the north side of Parker's house may have been his cobbler's shop.
Francis H. Brown's family owned One Brock's Court from 1879 until 1956, when his daughter, Mary P. Chadwick, was unable to pay the mortgage. Nantucket Institute of Savings then sold the house to Franklin and Arlene Bartlett, who held title for just three years before selling the property to Lewis and Ethel Ray in 1959; it remained in the Ray family until 2003.
The most remarkable of the neighboring buildings was a large two-story eighteenth-century structure known in its later years as Field's Folly, in honor of Thomas B. Field (1813-95) who tried unsuccessfully to get his patented windmill, whose vanes were horizontal rather than vertical, to operate on a tower he built on the east end of the building. Some nineteenth-century photographs of Field's Folly show the house at 1 Brock's Court, partially obscured by the large mill building.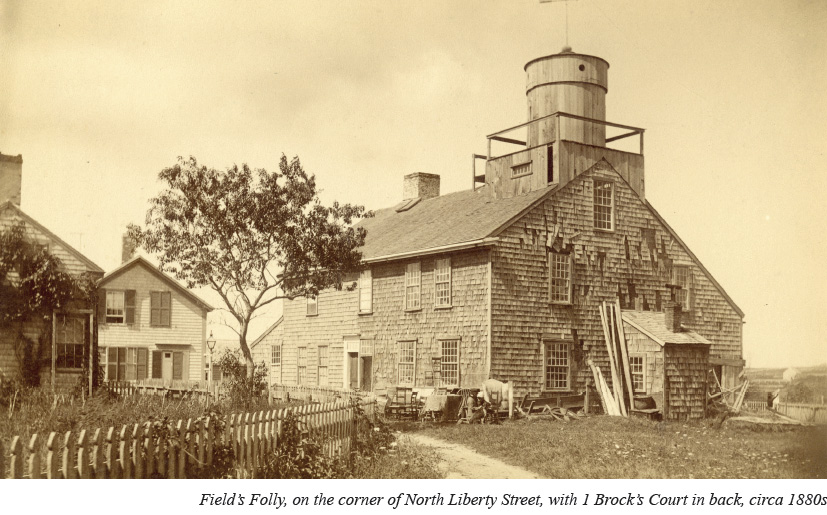 Prepared by Betsy Tyler
NANTUCKET PRESERVATION TRUST
August 2011
(Text from a Nantucket Preservation Trust published Brief House History)