Saturday, December 14th from 5:00 PM – 8:00 PM the NPT participated in the Nantucket Historical Association's event, "A Night of Holiday Magic. This event (free to all children) offered them the chance to view The Festival of Trees, enjoy fun activities, food, storytelling and even The Nantucket Photo Booth! Parents joined along for a reduced price of $5.00 and all NHA members could attend for free. Special Events & Membership Coordinator, Ema Hudson created a Federal architectural house titled: "Interiors Matter" for The Festival of Trees. The tree, featured below contained small dollhouse sized furniture, which Ema assembled and even stained! The house includes historically accurate wallpaper along with miniature copies of NPT publications.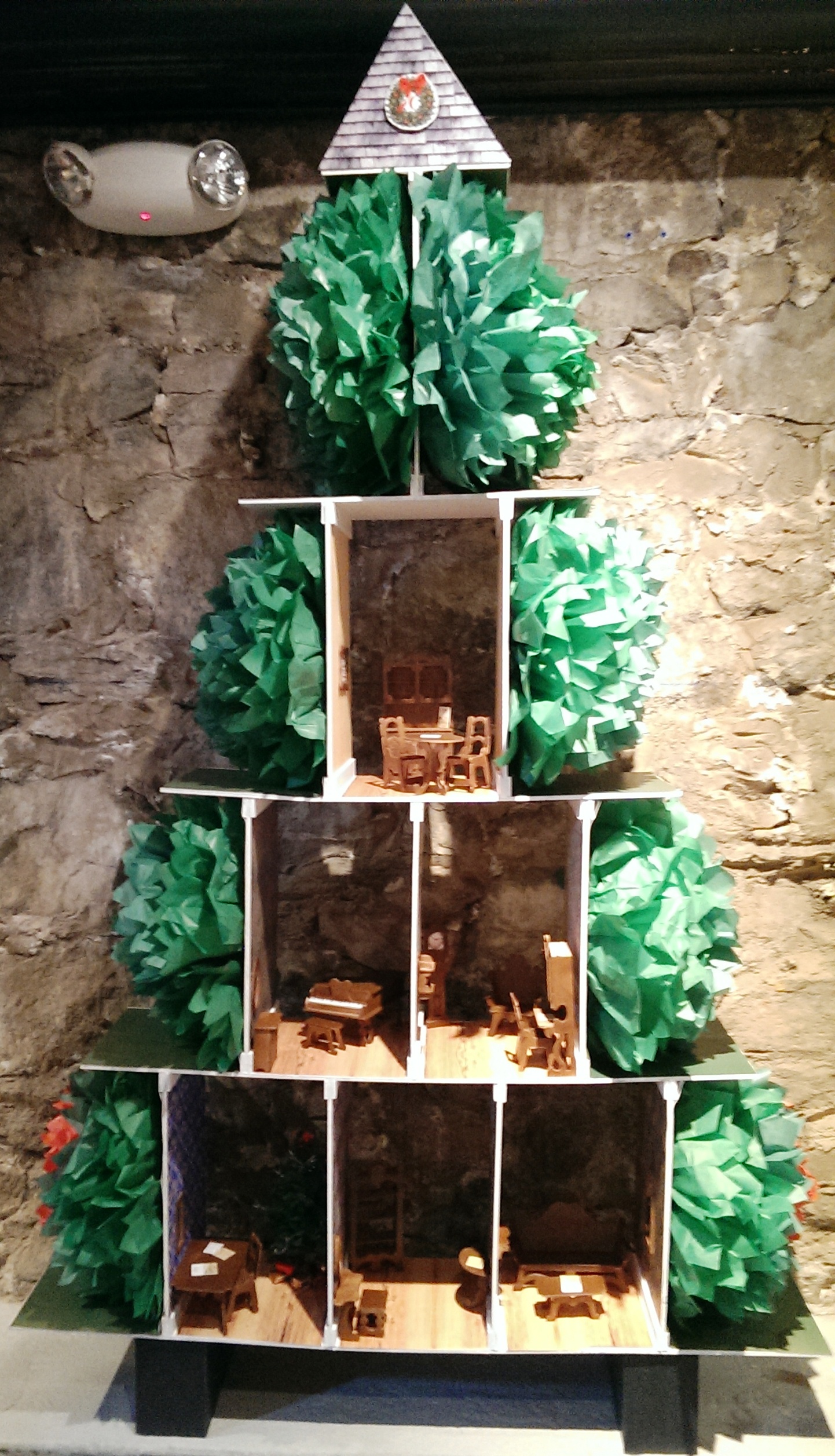 Marketing Associate, Marisa Holden represented the NPT's Federal style tree during "A Night of Holiday Magic" at the NPT ornament, crafting table. Children had the chance to decorate their very own Federal architectural, ornaments and were able to choose either a fan light or Flemish brick to color (see below). The children not only seemed to be enthused by the large bowl of Christmas candy on the table but also by the accompanying photographs of 69 Main Street's fan light and an example of Flemish brick bonding. Some children even decided to stop by the table twice, in order to create a second ornament for their holiday decorations!

The night was hustling and bustling with families, festive dressed employees, performances by Dance Works of Nantucket, seasonal storytelling, an area of holiday treats, the Nantucket Photo Booth, musical performances and of course all of the beautifully lit Christmas trees. The children were able to experience a fun filled night under the roof of a Nantucket historical building. The event, which is now in its fourth year, was a great chance for the NPT to educate a younger generation of Nantucket residents. The children will now have a Federal architectural ornament, which they will hopefully keep for use during many more holiday seasons!