We are sad to announce the passing of Katherine S. Lodge, a true preservationist at heart. Katherine and her husband John received the first Preservation Award for stewardship in 2008. The award has since had many recipients and was named in their honor: The John A. and Katherine Lodge Stewardship Award.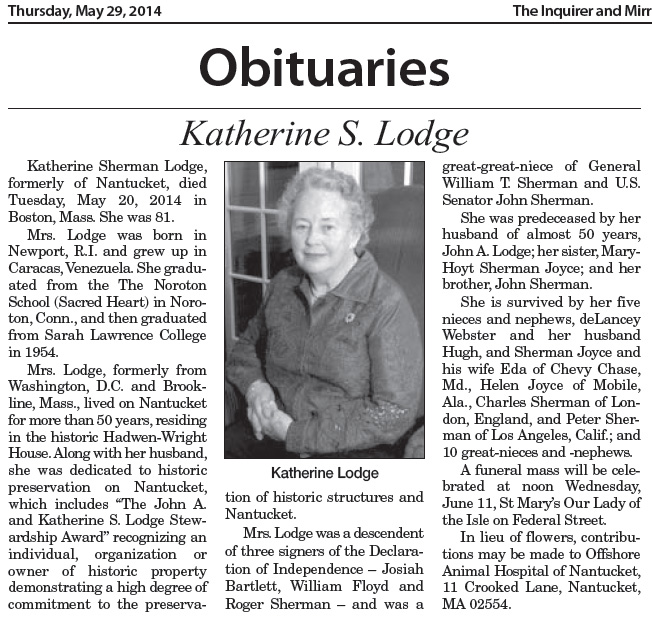 Katherine S. Lodge was the owner of 94 Main Street and honored for her stewardship of one of Nantucket's best-known landmarks. The Lodges purchased their home in 1962, which still retains remarkable exterior and interi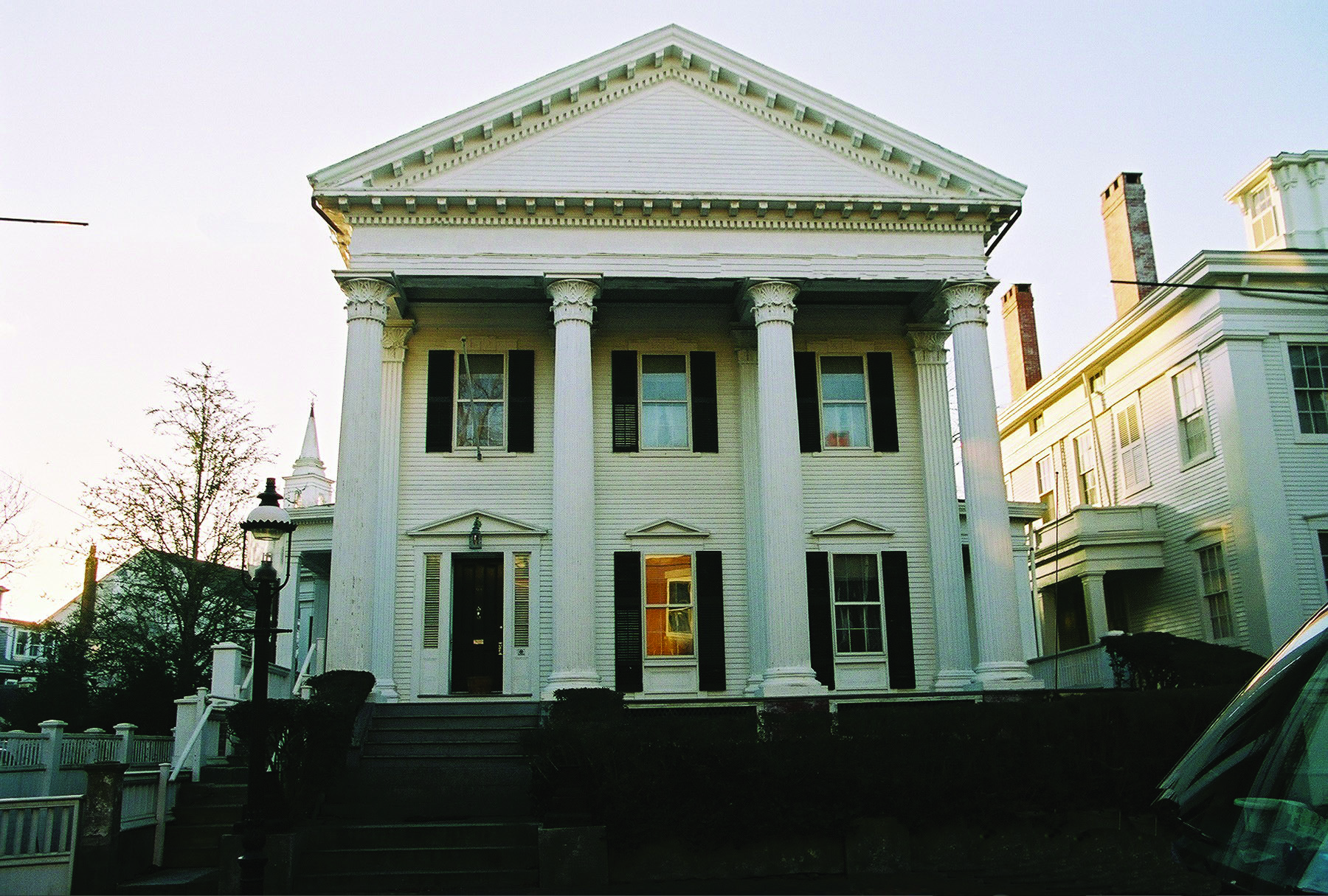 or spaces that have been maintained with the utmost care. The Lodges' stewardship was simple: protection by maintenance and care, sensitive repair and additions, and careful consideration of historic fabric. Mr. and Mrs. Lodge were true preservationist at heart.
The NPT will continue to honor other stewards of preservation through awarding new recipients of The John A. and Katherine Lodge Stewardship Award. The award recognizes an individual, organization or owner(s) of historic property who demonstrate a high degree of commitment to the preservation of the structure(s) and the island. An individual who maintains an historic property or who has played an important part in the preservation of Nantucket also can be nominated for this awards. Below is a list of all the recipients including the most recent 2014:
– Muriel Williams, posthumously, 4 traders lane, 2014
– St. Paul's Church in Nantucket, Stained-Glass Restoration, 2013
– Nantucket Historical Association, Photographic Image Archives, 2012
– Fremont-Smith family, Atlantic House, 'Sconset, 2011
– Margaret Yates Berkheimer, posthumously, 8 Pine Street, 2010
– Sanford Kendall, numerous carpentry projects, 2009
– Clarissa Porter, 5 Quince Street, 2008
– Katherine S. Lodge, 94 Main Street, 2008
*For more information on the 2014 Preservation Awards please click here.