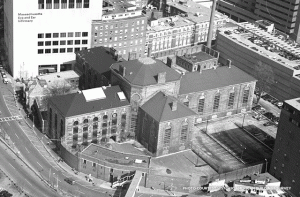 Do you remember the blog post titled: The Chicken Box – Historic Bar List? Well, this week we found another historic bar only a hop-skip-and-a-jump away! The Alibi Bar in Boston's historic hotel The Liberty is located at 215 Charles Street, Boston, MA. The luxury hotel was originally built in 1851 as a jail, which housed several notable Boston prisoners (Malcolm X, James Michael Curley, and more) during the 120 years during which it actively functioned as the The Charles Street Jail. It was built by one of the most prominent (at the time) Boston architects Gridley James Fox Bryant and Reverend Louis Dwight a penologist. The granite building was built in a cross shape and included large arched windows. The interior included a 90 foot high octagonal rotunda in the center of the jail and was connected to four wings, which housed a total of 220 prison cells.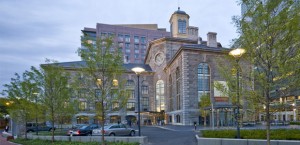 A mere 164 years later and at first glance you may mistake 215 Charles Street for a jail, however it has been restored and is now home to the luxury hotel The Liberty. In 1973 due to deterioration and a lawsuit brought to court by the jail's inmates a Federal Judge ordered it closed. It wasn't until 1991 when Massachusetts General Hospital purchased the building and began a search for a company to properly preserve the building, due to it's status as part of the National Register of Historic Places list. This is when Boston developer Richard Friedman and his firm Carpenter and Company took over the project.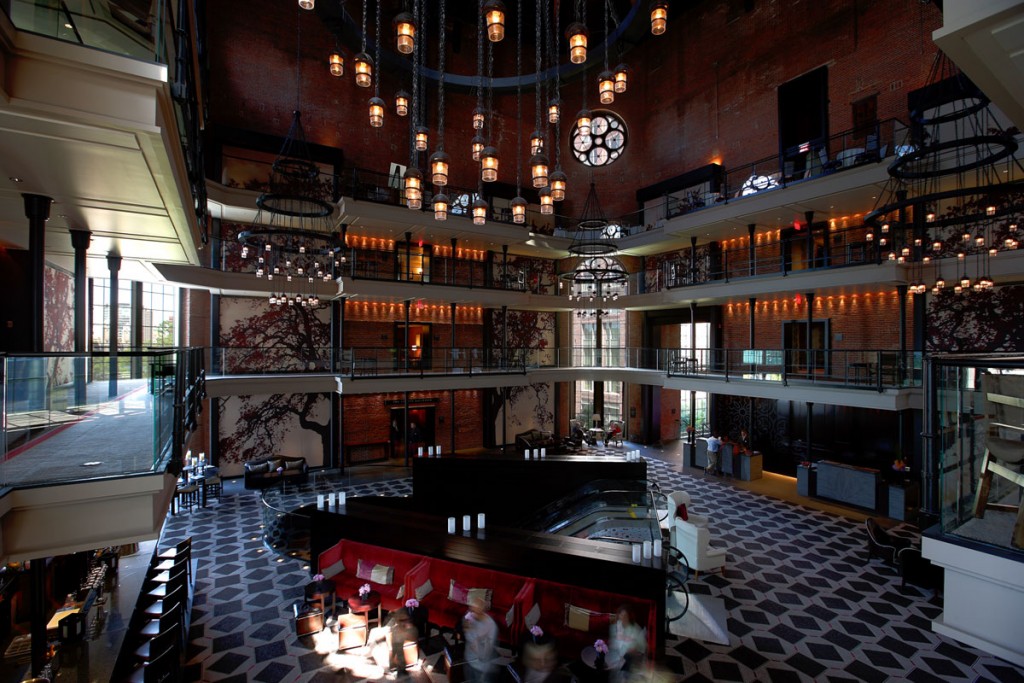 The jail was restored through a collaboration of efforts and officially opened as The Liberty in 2007. The project, under the direction of Cambridge Seven Associates architecture group and Ann Beha Architects and with the help from Massachusetts Historical Commission, the Boston Landmarks Commission, the National Park Service, and the Boston Redevelopment Authority cost a total of $150 million. Today the hotel houses 300 guest-rooms and many of the original jail features including the octagonal rotunda.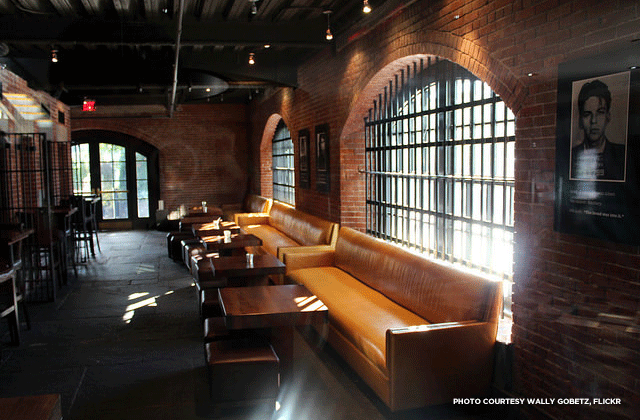 The Alibi Bar ironically is located in what used to be the jail's "drunk-tank". It features the original jail's brick walls and bluestone floors. Additions to keep the jail theme include: mug shot photographs, jail inspired artwork and prison bars along the windows and walls. Even the menu has been designed to reflect the prison theme and includes the cocktails Doin' Thyme and Jail Bait. The bar is known to fill up quickly, however in the summertime the overflow is welcomed into a 100-seat patio area. If you're interested in an unique hotel or dining experience (not too far away) check out the historic Boston hotel The Liberty and The Alibi Bar.