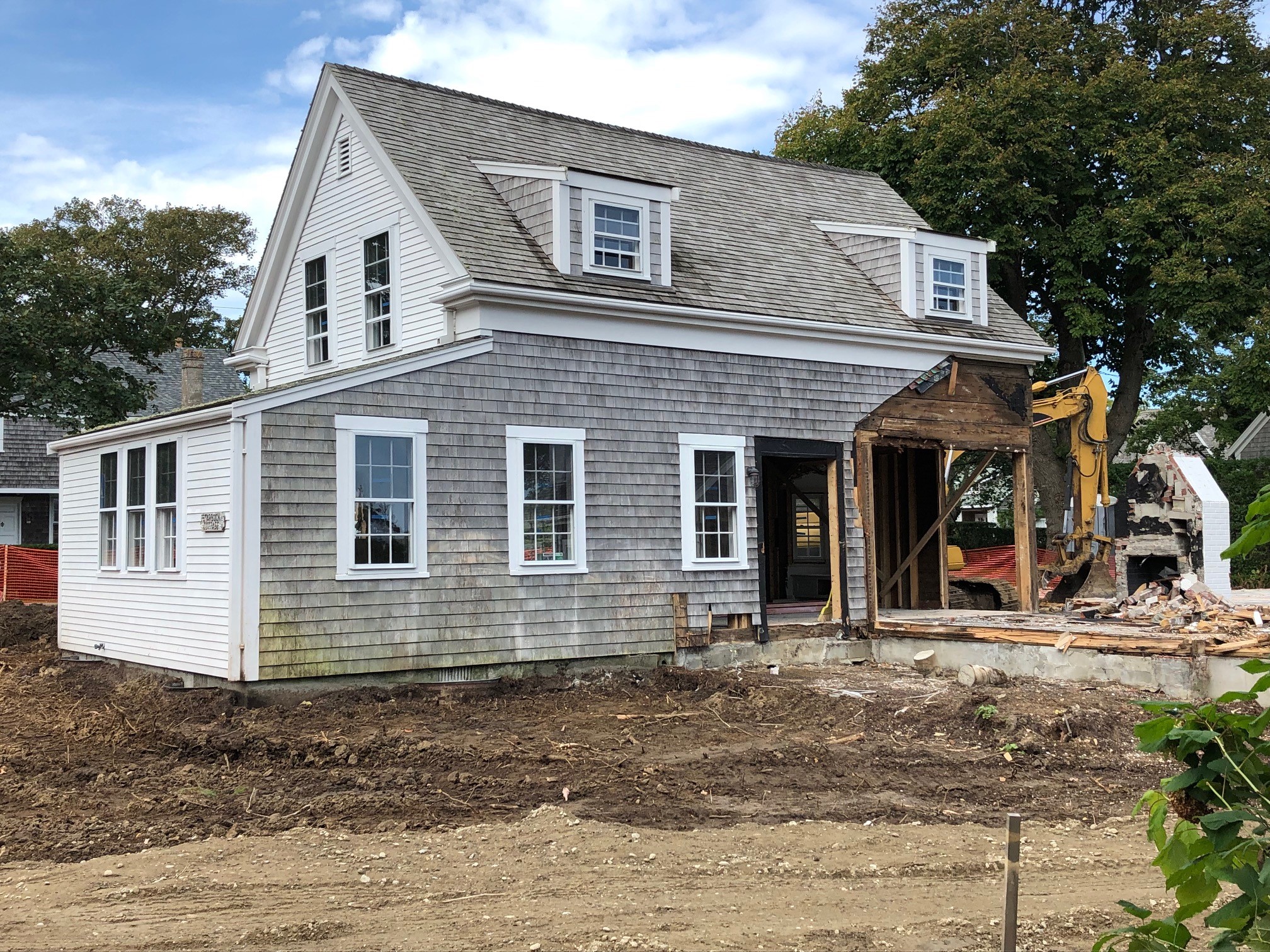 Starbuck Cottage, 19 Main Street 'Sconset, the latest to succumb to the gut rehab virus, passed from history earlier this week at the age of (at least) 163.
First built sometime in the 1850s by Thomas A. Gardner, 19 Main Street was sold to Matthew Starbuck in 1856 for $1,600—a high price for the time. The son of Joseph Starbuck, Matthew Starbuck's year-round residence was the Middle Brick on Main Street in Nantucket Town. Fishermen's cottages in the village of 'Sconset sold for less than one thousand dollars at the time, and sometimes for as little as three or four hundred dollars. Already Main Street 'Sconset was becoming a desirable location for a summer cottage for residents of Nantucket Town.
Later in the 19th century, Matthew's wife, Catherine Wyer Starbuck is said, according to family history, to have planted the first tree in 'Sconset at the site. Despite assertations from friends that the soil was too sandy to sustain life, Catherine planted the tree and it grew. Sadly, this tree was also a casualty of the new construction taking place at 19 Main Street.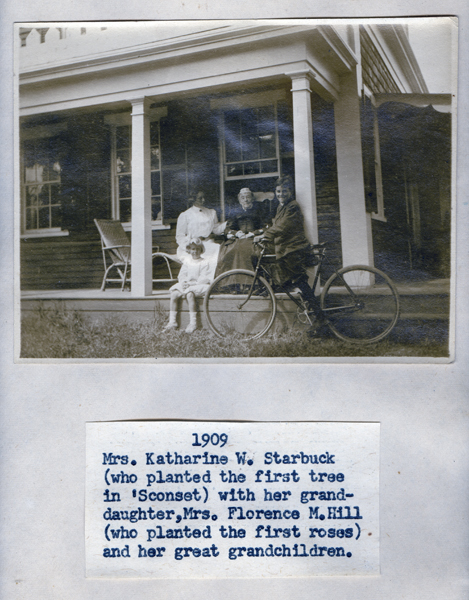 Many members of the extended Starbuck Family spent time in the cottage, and it eventually descended to Matthew's granddaughter, Florence. A landscape architect, Florence married Frederick P. Hill, an architect of many 'Sconset homes. Florence is perhaps best known as the proliferator of the rosa American Pillar, the beloved bright pink climbing rose that adorns many of 'Sconset's cottages.
In 1909, Florence bought 1,500 roses for 22 cents each and sold them to her neighbors in 'Sconset at cost. Over the next few years she repeated this feat. The iconic rose-covered cottages exist today because of Florence Hill, and the yard at Starbuck Cottage. It is hard to imagine one house that was more important to the landscape architectural heritage of 'Sconset.
Starbuck Cottage now joins the ranks of other Nantucket houses that have been stripped of their historic fabric and integrity. It will continue to live on in the memories of those who loved this house.