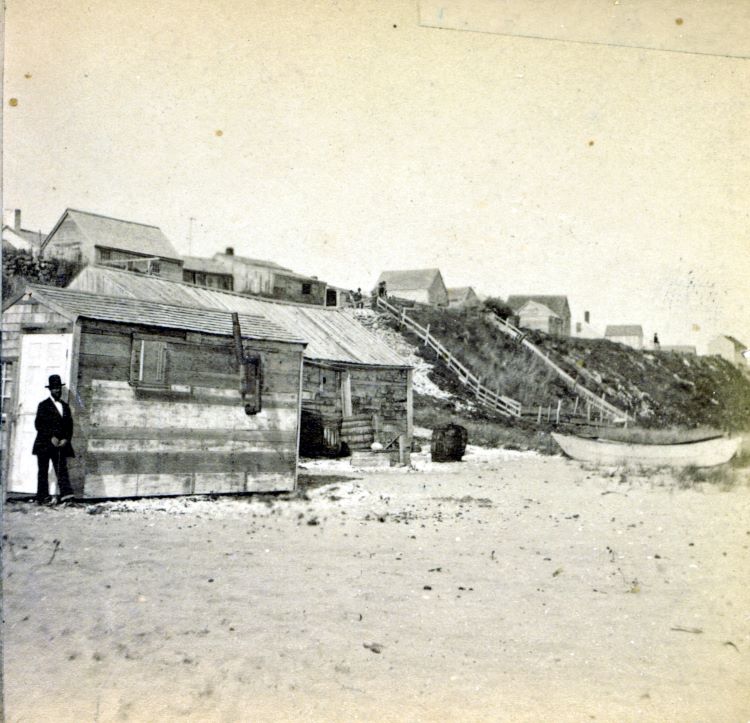 Tucked away on the far eastern edge of Nantucket, Codfish Park is one of the island's most interesting neighborhoods. Codfish Park did not actually exist until the late 19th Century. The beach below the 'Sconset bank was narrow and precarious. The October Gale of 1841 undercut 'Sconset's bank, causing several houses to give way to the sea. Other houses were moved out of harm's way to other areas of the village.
In the decades following the October Gale, the beach accreted naturally. Soon, the beach became an area for boat storage and fishing shacks. This land below the bank belonged to Henry Coffin, who deeded it to the Proprietors of Nantucket in 1886. Three trustees were given the power to regulate the beach.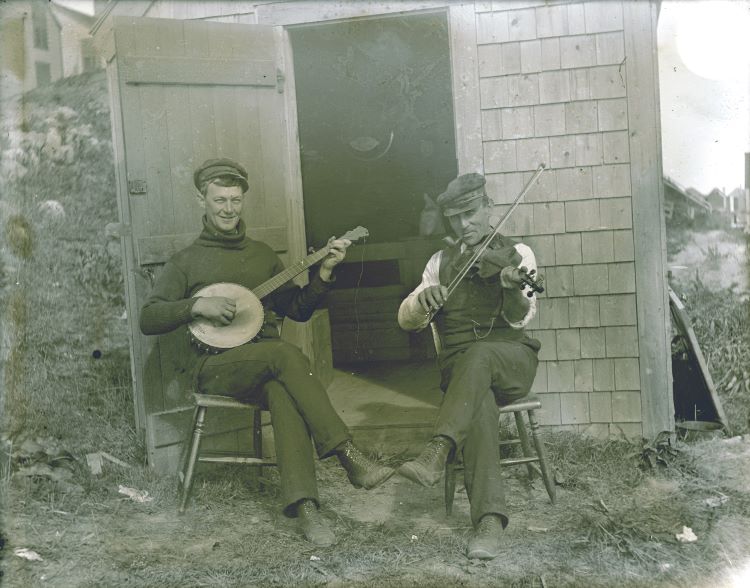 This land was to be used to public enjoyment, and one of the stipulations of Coffin's deed was that "no building or other obstruction of any kind be erected or maintained on the premises, except bath houses, to be used as such." The beach grew quickly, tripling in size in three decades. It wasn't long before fishermen erected cottages, shacks, and drying racks.