The large tents set up at the Backus playing fields last Saturday might have been mistaken for a town fair, but instead, they hosted a rather unusual Annual Town Meeting. Though many of the over 900 Nantucketers who turned out at the start of the meeting departed following votes on hotly debated Articles 90 and 97, those who remained through the afternoon voted in favor of a number of preservation-friendly articles.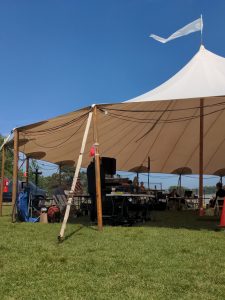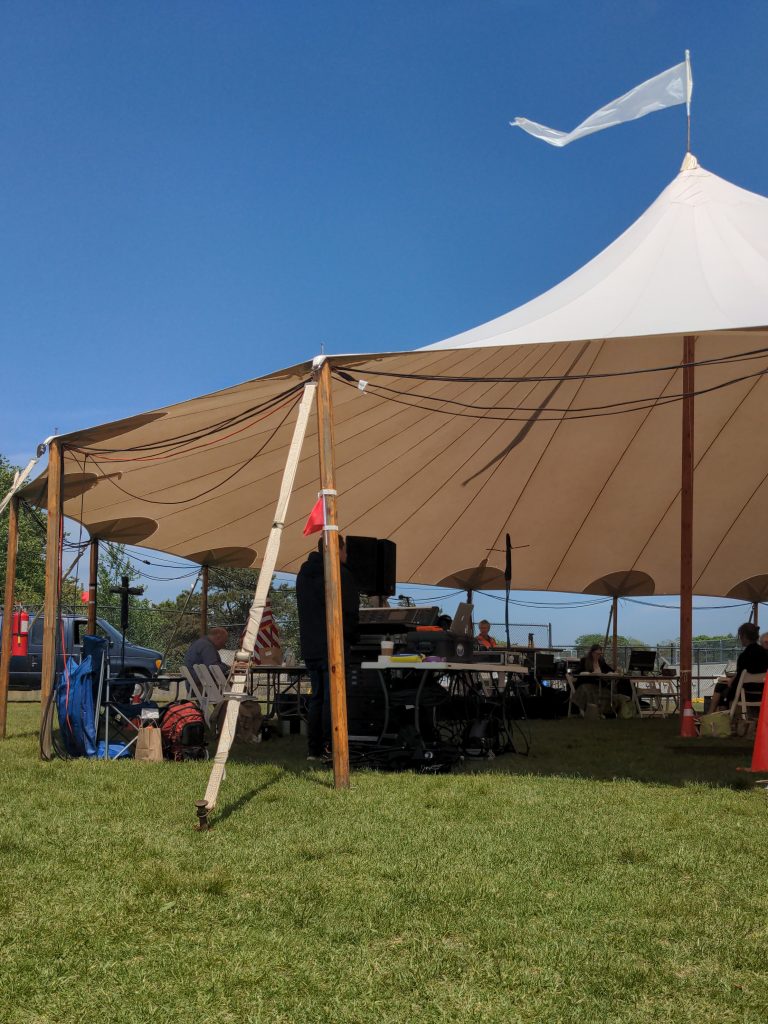 Article 48, which limits pools in lots zoned R-1, SR-1, R-5, and R-5L to only those lots that are at least 7,500 square feet, passed with the required two-thirds vote in favor. This change will further restrict the construction of swimming pools in areas surrounding Town and in Siasconset. The Article had been positively indorsed by the Planning Board but not recommended by the Finance Committee, but voters on Saturday sided with the Planning Board. The tall hedges and fences required by the Historic District Commission to screen pools from view are often not in keeping with the historic feel of these in-town areas, so limiting swimming pools will help protect Nantucket's National Historic Landmark status.
Another zoning change was approved to restrict the height of buildings in the CMI, Commercial Mid Island, zone from 40 feet to 30 feet. The article, which had been originally introduced by HDC commissioner Val Oliver and was carried over from the 2020 Town Meeting, was approved by over two-thirds of voters, with an amendment that buildings up to 38 feet may be approved by special permit.
A proposal by Sign Committee chair Kevin Kuester to limit traffic signs to the minimum permitted under state law was approved. This will ensure that the historic feel of our streets and lanes will not be marred by overly large signs. It also will prevent the use of neon colors, lighted signs, and warning signs within 1,000 feet of another sign, with the exception of pedestrian crossing signs and intersection warnings.
Early in the meeting, on the consent agenda, voters approved an appropriation of $2.8 million in spending for the Community Preservation Committee, $730,000 of which will go to historic preservation projects. The money will be split between two projects, with the Nantucket Historical Association to receive $395,000 for repairs to the Hadwen and Barney Candle Factory, and the Landmark House benefiting from $335,000 to restore its exterior trim. The CPC appropriation also included $1.696 million for community housing initiatives, and $284,515 for open space conservation and recreation. Additionally, Article 81, also passed via consent, simplifies CPC member terms.
In the final article voted on at this year's Town Meeting, the hearty souls who stayed through to the end of the day passed a resolution 81-49 recognizing the second Monday in October as Indigenous Peoples Day, as opposed to Columbus Day. Article sponsor Emily Osley noted how Nantucket place names are derived from Wampanoag terms, yet the town does little to officially acknowledge the island's original inhabitants. We applaud the Nantucket community for taking votes that will enhance our island's National Historic Landmark status and maintain our unique sense of place.