A landmark and be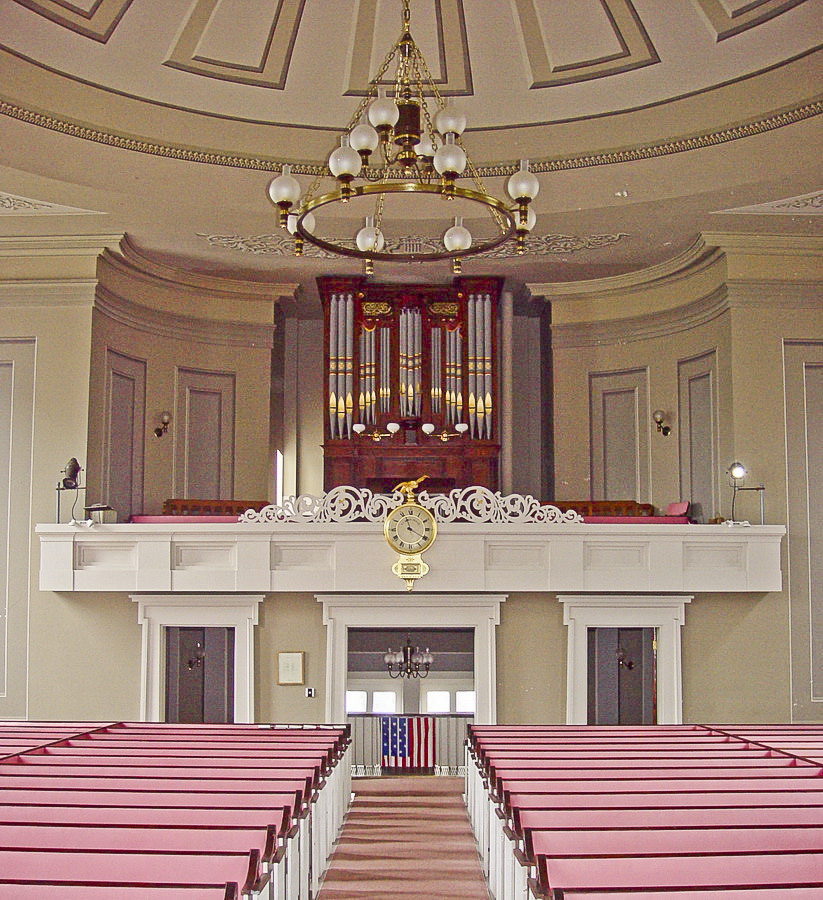 acon from the sea, the Unitarian Meeting House was built as a place of worship for the island's expanding Congregational church.  Originally known as the Second Congregational Society, in 1837 it became a Unitarian church. It is also referred to as South Church, distinguishing it from the First Congregational or North Church on Centre Street.
Throughout its history, the meeting house has played an important community role by opening its doors to intellectual discourse as well as to entertainment, community events, and for worship to various religious groups.
In the nineteenth century, many of the town's leading citizens attended services here—perhaps the most famous being librarian and famed astronomer Maria Mitchell, who probably heard Ralph Waldo Emerson speak  in 1845, and Lucretia Coffin Mott, the antislavery and women's rights activist who  spoke in 1856.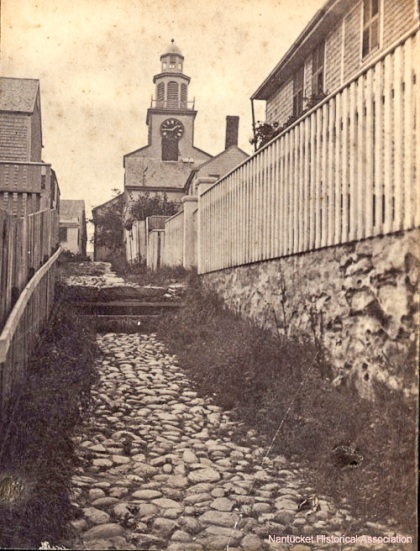 Construction on the meeting house began in 1808 by carpenter Elisha Ramsdell and his crew.  The building has evolved over the years, originally with a simple tower, that held the first town clock. Installation of the Portuguese bell in 1815 further led to rebuilding of the tower in 1830 to accommodate the weight of the bell.  At that time—the height of the whaling heyday—changes included raising the floor of the sanctuary to create a usable meeting space below, redesigning the interior, and the addition of the loft to accommodate the Goodrich organ that has graced the meeting house for over one hundred and eighty three years.  One of the most notable changes was the addition of interior decorative painting in 1844, attributed to German artist Carl Wendte, and recently restored.
(In celebration of National Preservation Month attend a FREE tour and lecture Saturday, May 24th at 4:00 PM. For more information view the
Preservation Month event page
.)