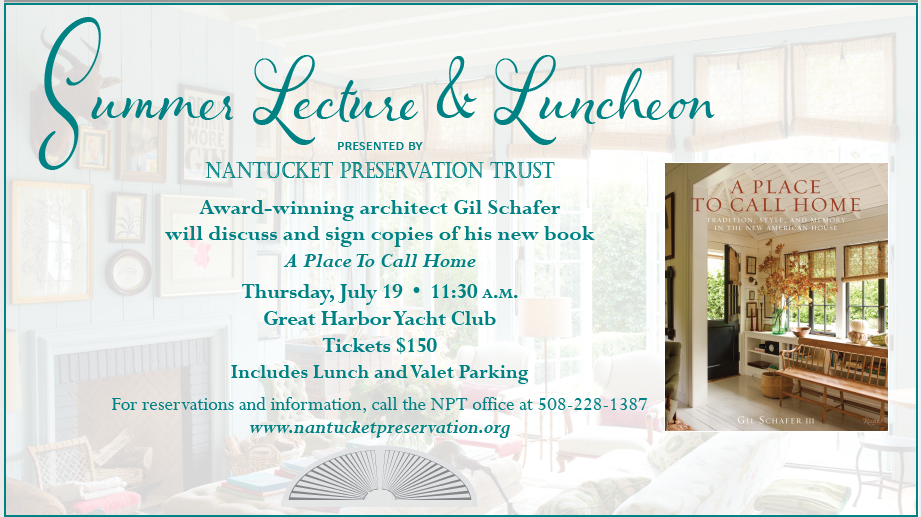 In Gil Schafer's bestselling first book, The Great American House, he uncovered just what makes a house a home. Architecture, landscape, and decoration all work together to create your own oasis. In his second book, A Place to Call Home: Tradition, Style, and Memory and in the New American House, Schafer shows how "traditional and classical principles can blend with a sense of place to create beautifully realized homes in a range of styles, all with the satisfying tensions of fancy and simple, past and present."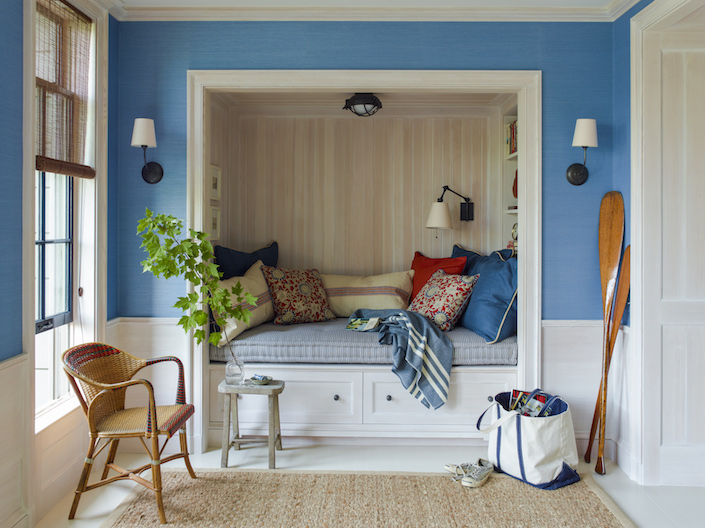 Schafer is known for stunning homes that fit seamlessly on the land they occupy, both in design and scale. A Place to Call Home highlights some of Schafer's different projects, and the distinct landscapes they occupy. We quickly learn that the character of the landscape informs the style and scale of the house.

Nantucket is a place like no other, where we are acutely aware of the relationship between the past and present as we move through the island. Whether it is the historic buildings of downtown, the wild open spaces of the moors and south shore beaches, or the quaint rose-covered cottages of 'Sconset, we exist in that very space Schafer writes of—"the satisfying tensions of…past and present."
We hope you will join us for what is sure to be a fascinating afternoon with award winning architect Gil Schafer III, one of the world's leading experts on contemporary classical architecture.
There are a still a handful of tickets left. Call our offices at 508.228.1387 or purchase online by clicking here.