On a brisk February day, August seems light years away. But summer will be here before you know it, and with it comes our August Fête and house tour.
This year's Fête will be held Thursday, August 9, 2018. Each year, the party moves to a new location, so you can get a behind-the-scenes look at some of Nantucket's most storied private homes and gardens.
We're keeping this year's location under wraps for now—but join us as we look back at some of our favorite past Fête locales!

2007: A Darling Fête
Darling Street was named for John Darling, a mariner who owned the house at number 10 from 1791 to 1796. The street looks very much as it has for the last 150 years and contains eleven historic homes that date from the late 18th to the mid-19th century.
Many of Nantucket's previously unnamed streets were named in 1798, when the federal government levied a "house" tax to raise money in anticipation of a war with France. One of the regulations for recording local property was that the taxable parcels be identified more clearly than was previously the case, so in order to clarify the ill-defined roads of the town the first list of Nantucket's streets was compiled by Isaac Coffin in 1799. John Darling, Sarah Hussey, and their children lived on the street in the 1790s.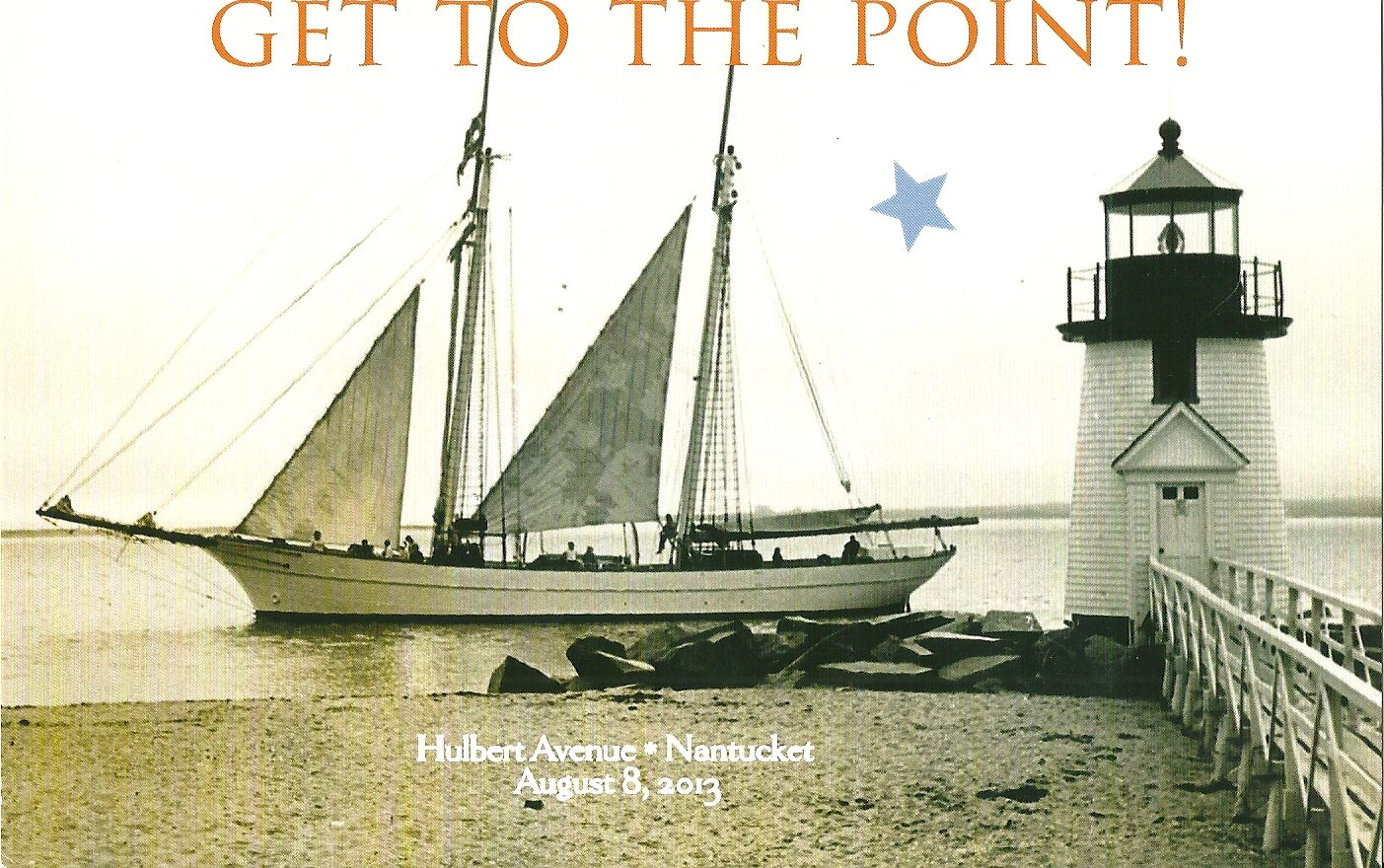 2013: Get to the Point!
The 2013 August Fête took us to the Hulbert Ave/Brant Point neighborhood.
The architecture of the Brant Point neighborhood was greatly influenced by the rise in tourism in the late 19th and early 20th centuries on Nantucket. House highlight included a home with it's original two-story cathedral ceiling that evokes a ship's hull and one of Brant Point's earliest constructed homes from 1888.
***
Can't wait to share our 2018 location with you! It is sure to be a fantastic evening.