By Mary Bergman, guest blogger
The Nantucket Preservation Trust is on the move! After seven years at the organization's former home on Main Street, the NPT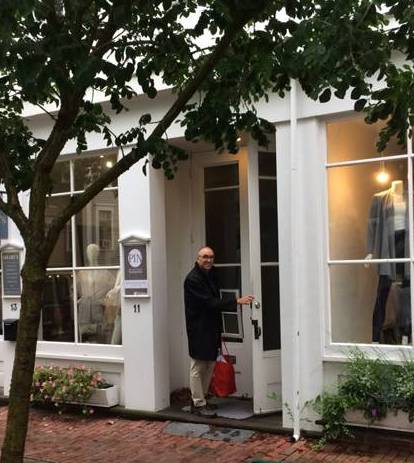 relocated to historic Sherburne Hall at 11 Centre Street at the end of September. Moving day brought with it high winds and unrelenting rains courtesy of Tropical Storm Jose, but the move went ahead as scheduled.
The staff at the NPT are no strangers to Sherburne Hall, which since 1987 has seasonally housed Preservation Institute Nantucket (PIN), one of the country's oldest field schools for historic preservation. The move will allow for expanded collaboration between the two preservation organizations. In addition to housing the offices of both NPT and PIN, there are plans to host lectures, exhibits, workshops, and other community programming in Sherburne Hall.
Sherburne Hall, built just after the Great Fire of July 1846, took only five months to construct. This perhaps speaks to the island's desire to rebuild, recover, and get back to work after the devastating fire that destroyed much of downtown. Originally called the Centre Street Block, the building housed six shops and an upstairs meeting space, used by the Independent Order of the Odd Fellows and other social groups from 1847 on. It was even briefly used as a dance studio!
By the 1860s, many of the shops on Centre Street, including shops in Sherburne Hall, were run by women, lending the street the still-used nickname "Petticoat Row."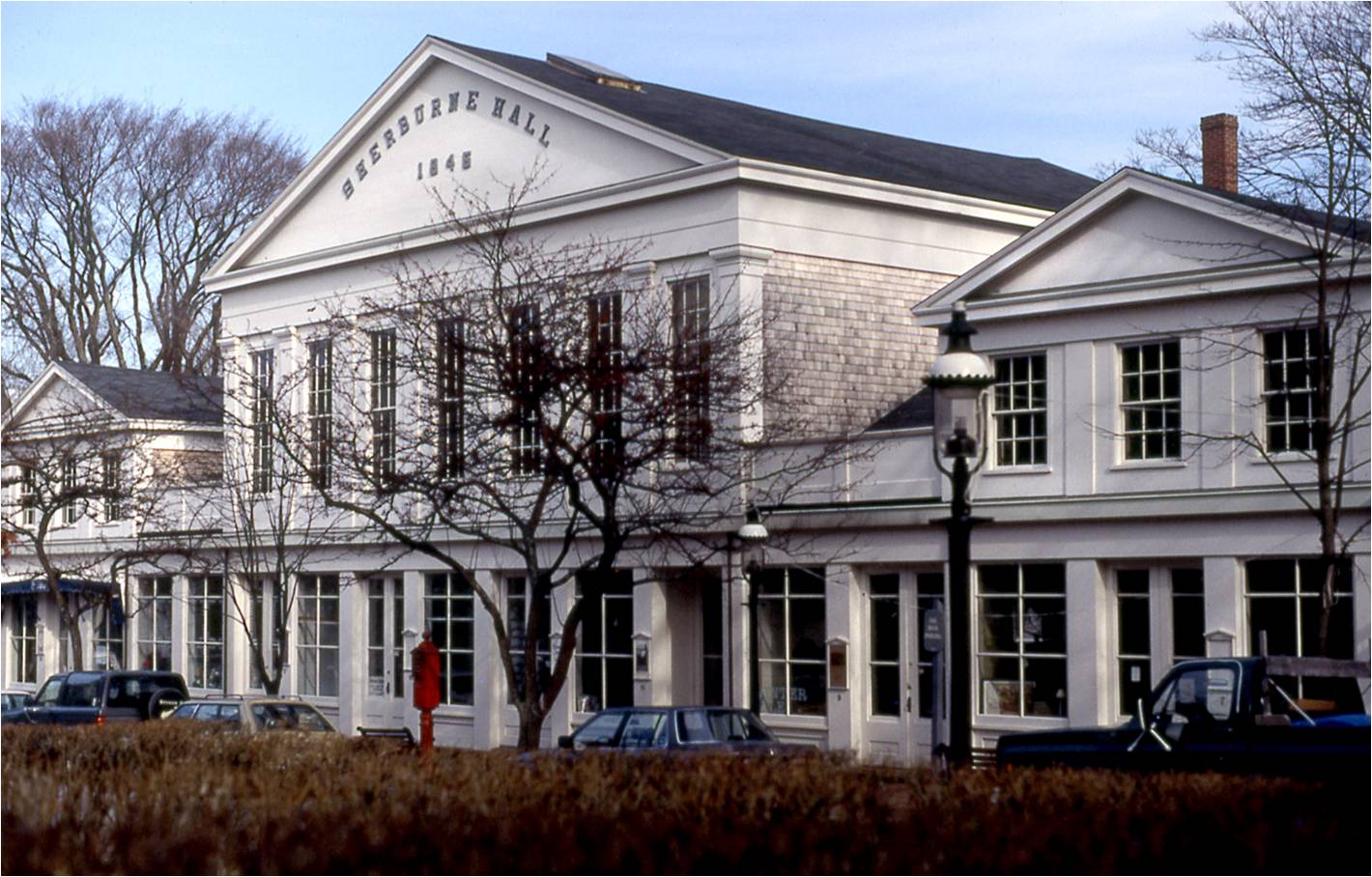 A renovation completed in 1987 took twice as long as the original construction, with a team of skilled conservators, architects, and historic planners. The 1986/87 restoration relied on photographs from the 1870s, the earliest available of the hall. The renovation uncovered clay pipes, pottery, shoes, fabric, and women's bonnets–reminders of the women shopkeepers who kept the island running during the golden age of the whaling industry.
Sherburne Hall's historic facade is protected today because of an easement administered by the Nantucket Historical Association. The facade underwent a microscopic paint analysis that determined its original color was a bright, pure white (like the Atheneum and other Greek Revival buildings) instead of the grey paint that had been added later.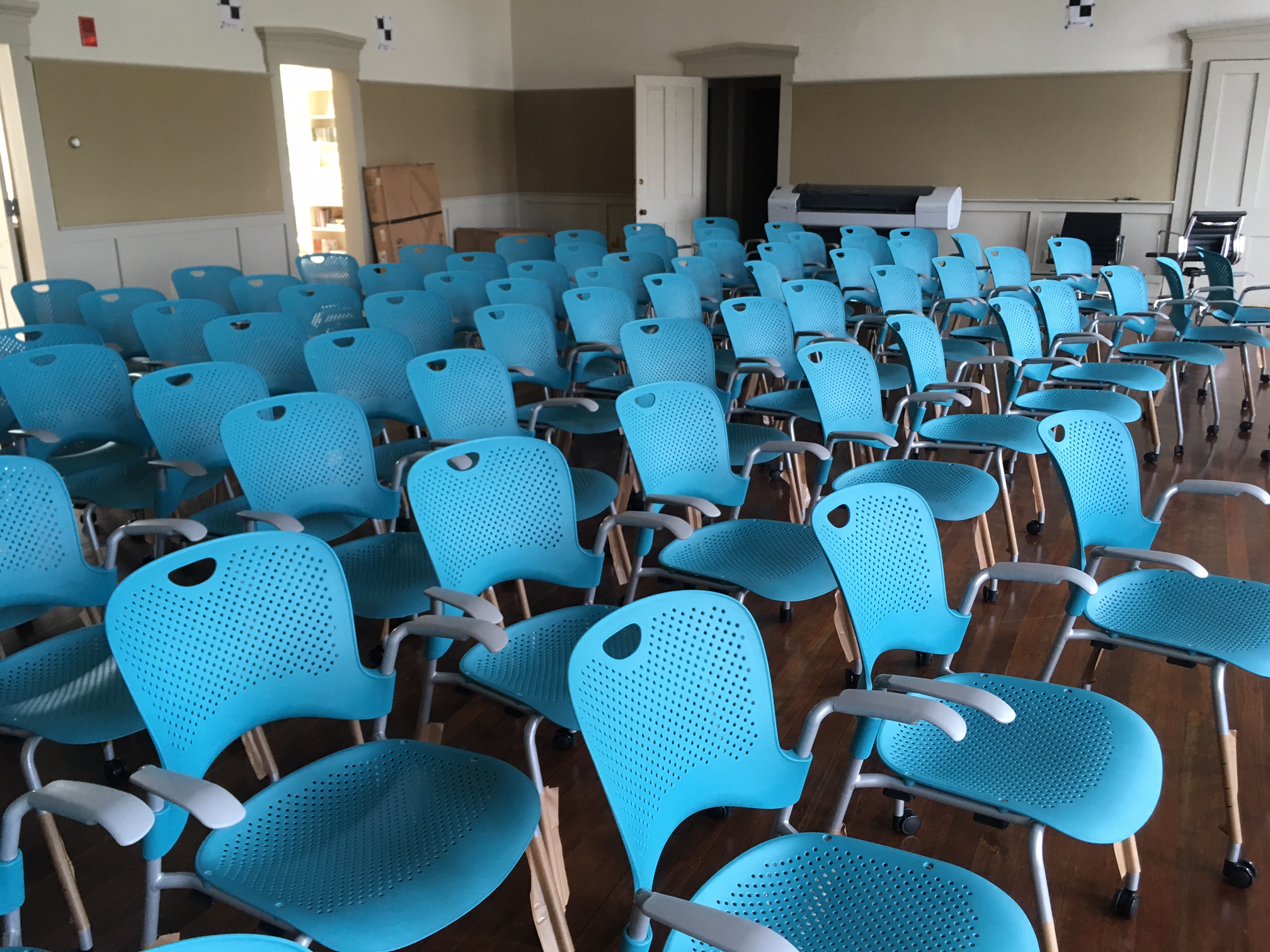 The interior of Sherburne Hall will undergo a few minor touch ups–new coats of paint on the walls and newly refinished floors. The offices of the NPT will be outfitted with new furniture, purchased thanks to a generous grant by the Community Foundation for Nantucket's ReMain Nantucket Fund.
Over the years, countless islanders and visitors alike have passed through Sherburne Hall, to attend the holiday artisan market, the Nantucket Historical Association's Festival of Trees, or meetings of community and fraternal organizations. How fitting that now Sherburne Hall will be home to both the Nantucket Preservation Trust and the Preservation Institute Nantucket, two organizations striving to protect and preserve Nantucket's architectural history, for today and for the future.