Much has been written about the history of the Veranda House in the wake of the devastating fire which destroyed the historic hotel on July 9th. Historic homes at 4 and 5 Step Lane were also severely damaged by the blaze, though the tireless work of the Nantucket Fire Department and mutual aid from multiple Cape Cod fire companies prevented their complete destruction and kept the fire from spreading any wider. Here we share some of the histories of 4 and 5 Step Lane.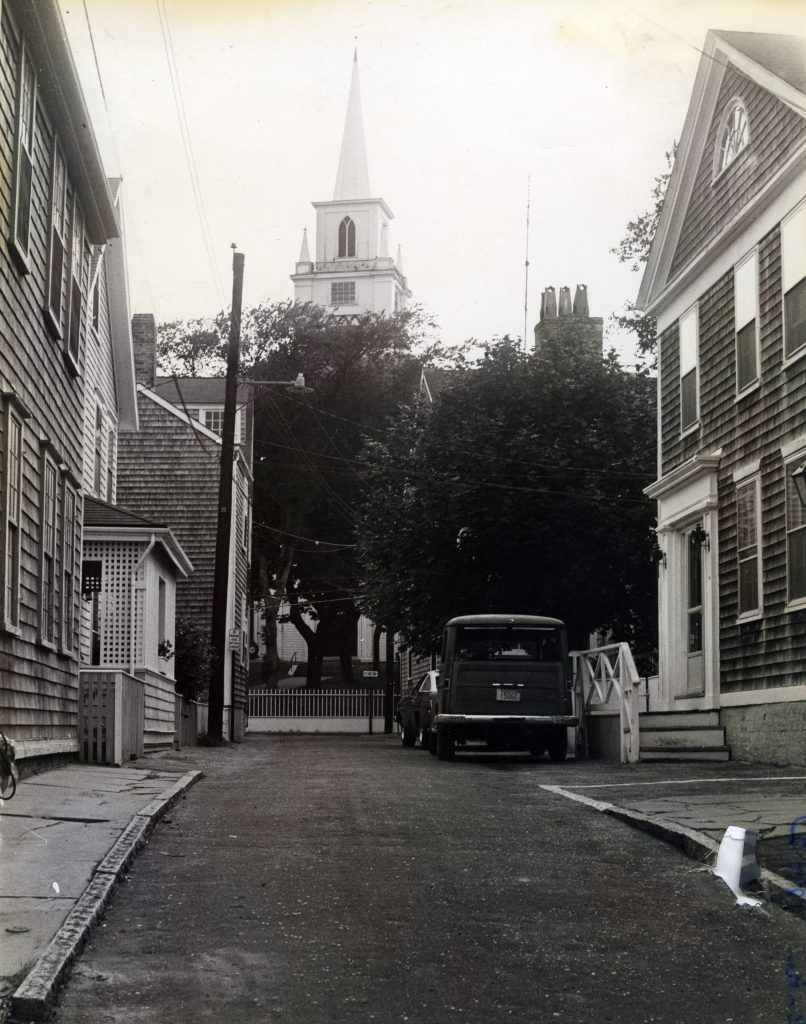 4 Step Lane, directly across the street from the Veranda House, was built about 1810, by Alexander Ray (1784-1851), a mariner. Reuben Ray, a mariner, purchased a parcel of land, about 11 square rods. He purchased other parcels adjoining this land and, in 1824, he sold his son, Alexander, (a tract of land, situate in Nantucket… the same whereon the said Alexander's dwelling house in which he now lives stands." The exact date of construction for Alexander's house is uncertain, but it dates from sometime between 1809 and 1820. Alexander was a young father of four children. His wife Nancy Russell (b. 1790) died on May 19, 1820. Alexander quickly remarried a distant cousin of Nancy, Sarah Russell, then departed on a whaling voyage as the master of the Roxana. Leaving Nantucket on July 19, 1820. The Roxana returned to Nantucket in 1824 with 2,000 barrels of oil, and he purchased the property from his father in October of that year. Upon returning home, Alexander gave up sea voyages and became a merchant, and later purchased Bloomingdale Farm, in 'Sconset.
Though the house at 4 Step Lane was spared in the Great Fire of 1846, the Ray family fell on hard times in the 1850s, like so many other Nantucketers. Following Alexander's death in 1851, his widow, Sarah, sold the home, with two mortgages, to the Nantucket Institution for Savings, for $20. In October, 1852, Charles W. Cartwright purchased the home.
Charles was an insurance broker and owned 4 Step Lane for 20 years. In 1872, Thomas E. Chapin purchased the home, then sold it in 1873 to Frederick S. Raymond and Franklin A. Ellis, who then flipped it to Cynthia Dillingham Green (1830-1895). Cynthia was a resident of Poughkeepsie, New York, where her husband Jacob Green was a banker. The Green family would own 4 Step Lane for more than 100 years.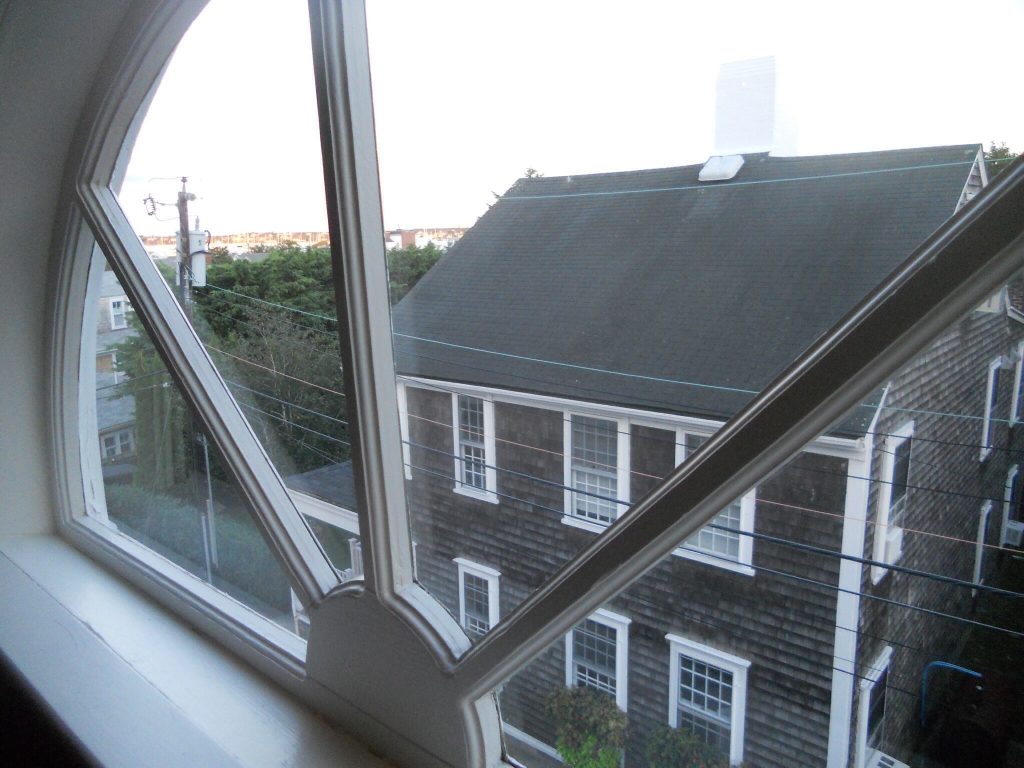 The house at 5 Step Lane was constructed around 1840 for Joseph H. Nickerson, a trader. Its exterior bears many common characteristics of Greek Revival dwellings on Nantucket, with its two and a half story massing, fanlight in the front pediment, and pilastered front door surround. It replaced an earlier home on the property that had formerly belonged to Joseph's grandparents, Nathaniel and Damaris Coffin. Joseph didn't retain ownership of 5 Step Lane for long, and sold the house in 1841 to Charles Jones, for $1,500.
In 1851, Peter C. Brock purchased the home. Peter was a master mariner, and two years after purchasing 5 Step Lane, Peter and his wife Eliza set sail on the Lexington for a three-year whaling voyage. Eliza kept a detailed journal while on board, the entirety of which has been scanned by the Nantucket Historical Association and is available to read on their website. The Lexington voyage spanned from May 21, 1853 to June 25, 1856, and took the Brocks to the Azores, Cape Verde, South America, Hawai'i, New Zealand, and all over the South Pacific. Eliza's journal also records the lyrics to the famous "Nantucket Girl's Song," which Eliza attributed to Martha Ford. Upon their return to Nantucket, the Brocks lived at 5 Step Lane the rest of their lives. Their son, Joseph C. Brock, lived in the family home until his death in 1925. Between 1951 and 2006, the home was owned by the Devine family, who also owned the Overlook Hotel (Veranda House) next door.
Though 5 Step Lane suffered has suffered extensive damage, particularly to its third floor, the owners are holding out hope that it may be saved from total demolition with careful reconstruction of the fire-damaged portions.
---
Research on 4 Step land was completed by Christine Harding in 2016. Research on 5 Step Lane was completed by Betsy Tyler in 2008.