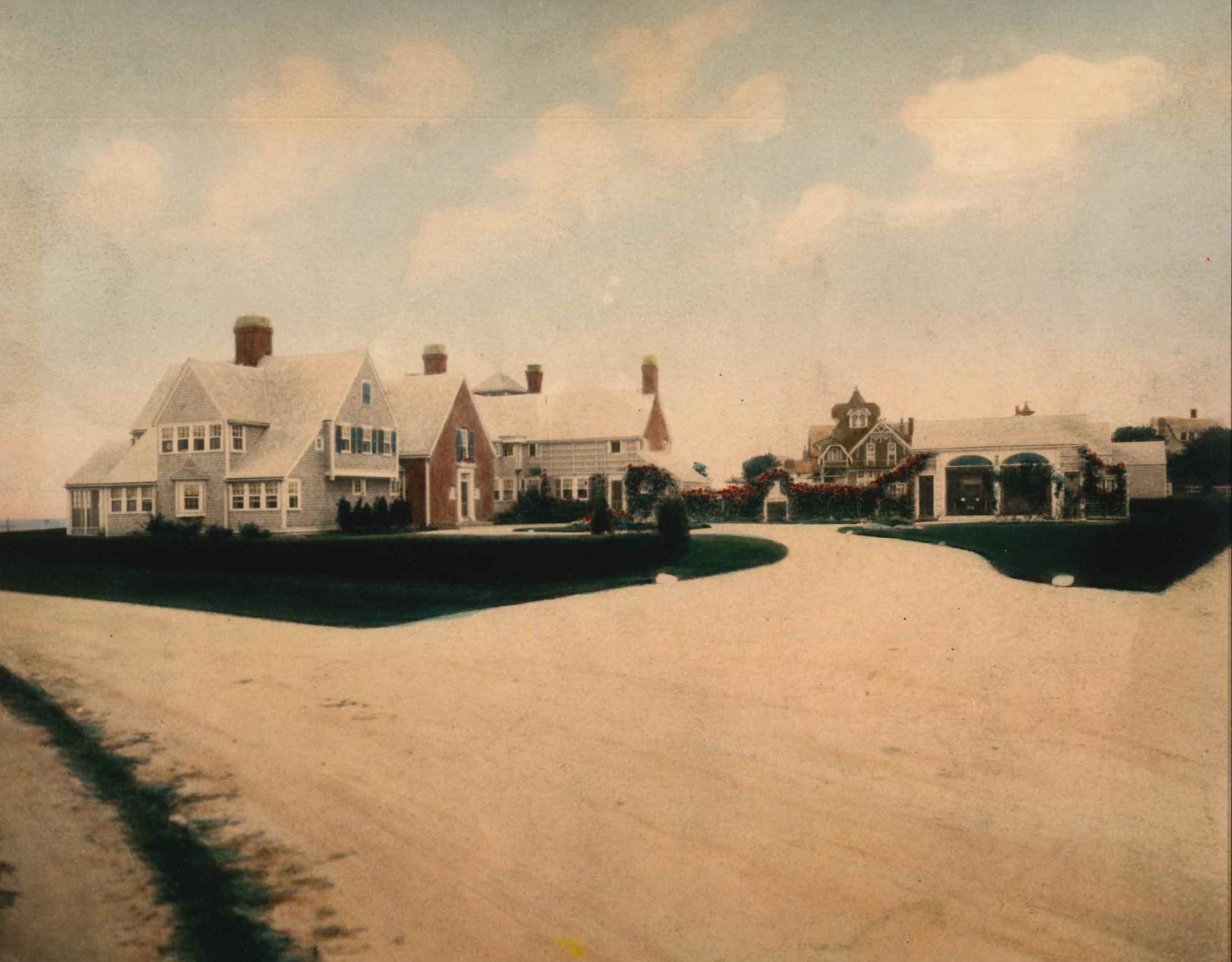 Originally the site of the Ocean View House Annex, One Ocean Ave  stands out in the small village of 'Sconset on the island's eastern end.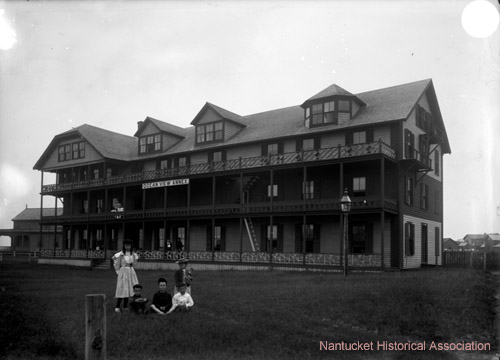 Harry Lange Burrage (1872-1951) president of the Connecticut Cotton Company and banker, purchased the Ocean View  House Annex property in 'Sconset in 1919, with plans to tear down the old four-story building and put up a house in its place.
1919 was a busy year for Harry. He married his second wife, the actress Mabel Davis (1886-1965) on October 14, 1919. Her stage name was Mabel Acker (her maiden name). It was Mabel's second marriage as well, and both brought children from prior marriages to their new union.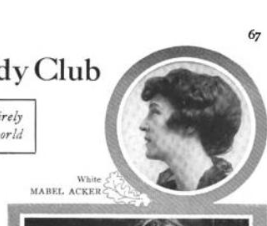 One Ocean Ave was designed by the Boston architect William H. Cox (1879-1948). Cox designed the Chatham Bars Inn, the Cross Trees mansion in Chatham, and housing for workers at the Connecticut Mills Company, where Barrage was president.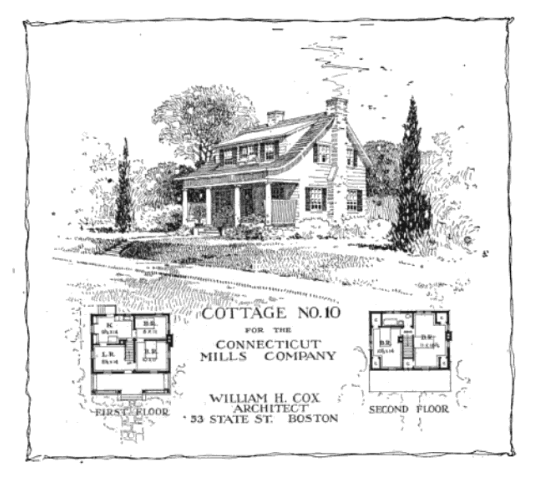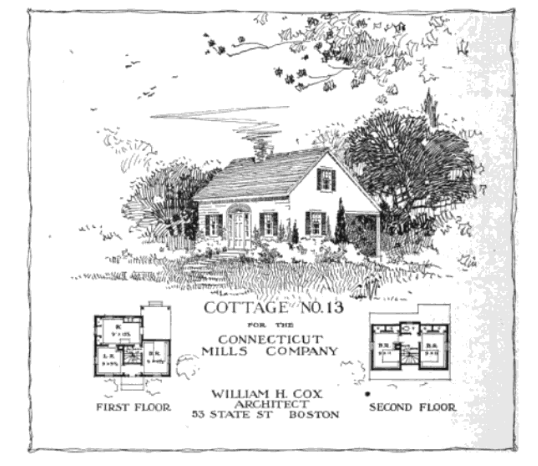 The work of razing the old Ocean View Annex started in the fall of 1919. Elliot M. Brown and Horace C. Gibbs oversaw the demolition project. Plumbing work was finished in April of 1920. In May of 1920, the foundation for the garage was put in. The weather that year slowed many building projects, and the masons were held up due to their inability to secure lime. Work continued into the summer of 1920, and Harry and Mabel sailed from Boston on their yacht to check on construction. In June of 1920, there was "much to be done yet before it is ready for occupancy." The Burrages planned to spend summer of 1920 in 'Sconset and rent elsewhere.
An Inquirer and Mirror article published August 13, 1921, writes of One Ocean Ave and Mabel Davis Burrage: "Although she has retired from the stage, she has from time to time many of her old friends with her as guest sat "The Moors," Mr. Burrage's $75,000 summer home overlooking the sea."
By August of 1923, the Burrage estate was "a glorious mass of riotous rambler roses and makes a fitting setting for its handsome chatelaine," but before the year was out, the Burrage family would sell the grand estate.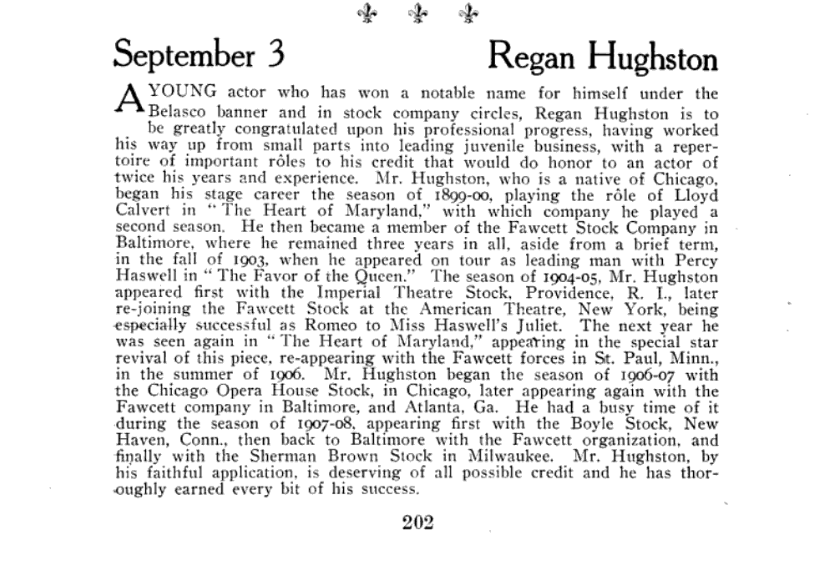 In November 1923, Regan Hughston (1875-1951) and Maribel Hartman Hughston (1875-1958) purchased the Burrage estate. At the time of her their marriage in 1918, Maribel was known as Ohio's richest woman. Regan (also called Regan Hughston McLaughlin) was a vaudeville star, and the couple met in 1911 when Regan was directing a play in Columbus, OH. Regan appeared in three silent films in the 1910s, and he was a member of the George Fawcett stock company in Baltimore in the early 1900s.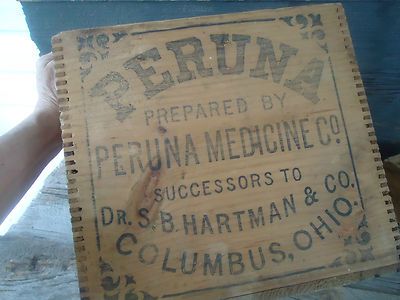 Maribel had been married once before in 1895 to Frederick William Schumacher, with whom she had three children; they divorced. Schumacher worked for Maribel's father, the wildly successful snake oil salesman Dr. Samuel B. Hartman. Hartman was the man behind the famous prohibition era "medicine" Peruna, which was about 18% alcohol. (The book Wicked Columbus, Ohio by David Myers and Elise Meyers Walker has a chapter on Peruna and the Hartmans.) Dr. Hartman was brought down by the 1906 Pure Food and Drug Act but was far from broke. In 1911, Maribel urged him to construct The Hartman, a ten-story building (since demolished) in Columbus that housed a theatre.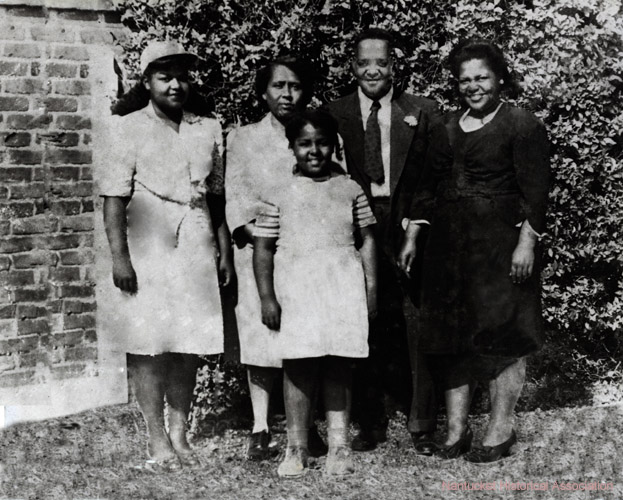 The Hughstons were not alone at One Ocean Ave. They employed the Wilson family as domestic workers, though the Wilsons lived in Codfish Park. Clarence F. Wilson (1901-1993) was the Hughston's private chef. Originally from Bermuda, Clarence came to the US in the early 1920s. He was married to Florence (Flossy) Adlina Deshields, also from Bermuda. They had three daughters, Lois Genevieve, Vivian Louise, and Joan Rita. The Wilson family arrived on Nantucket in May of 1938 where they spent 15 year employed by Regan and Maribel Hughston, both on Nantucket and in New York. Their 50th wedding anniversary was honored by all of 'Sconset in 1975, and when Clarence died the flags at the 'Sconset rotary flew at half-staff.
One Ocean Ave stayed in the Hughston family through Maribel's daughter, Maribel Hartman (Schumacher) Finnell, and grandson, Michael Finnell. After 67 years of continuous ownership, the Hughston-Finnell family sold One Ocean Ave in 1990.