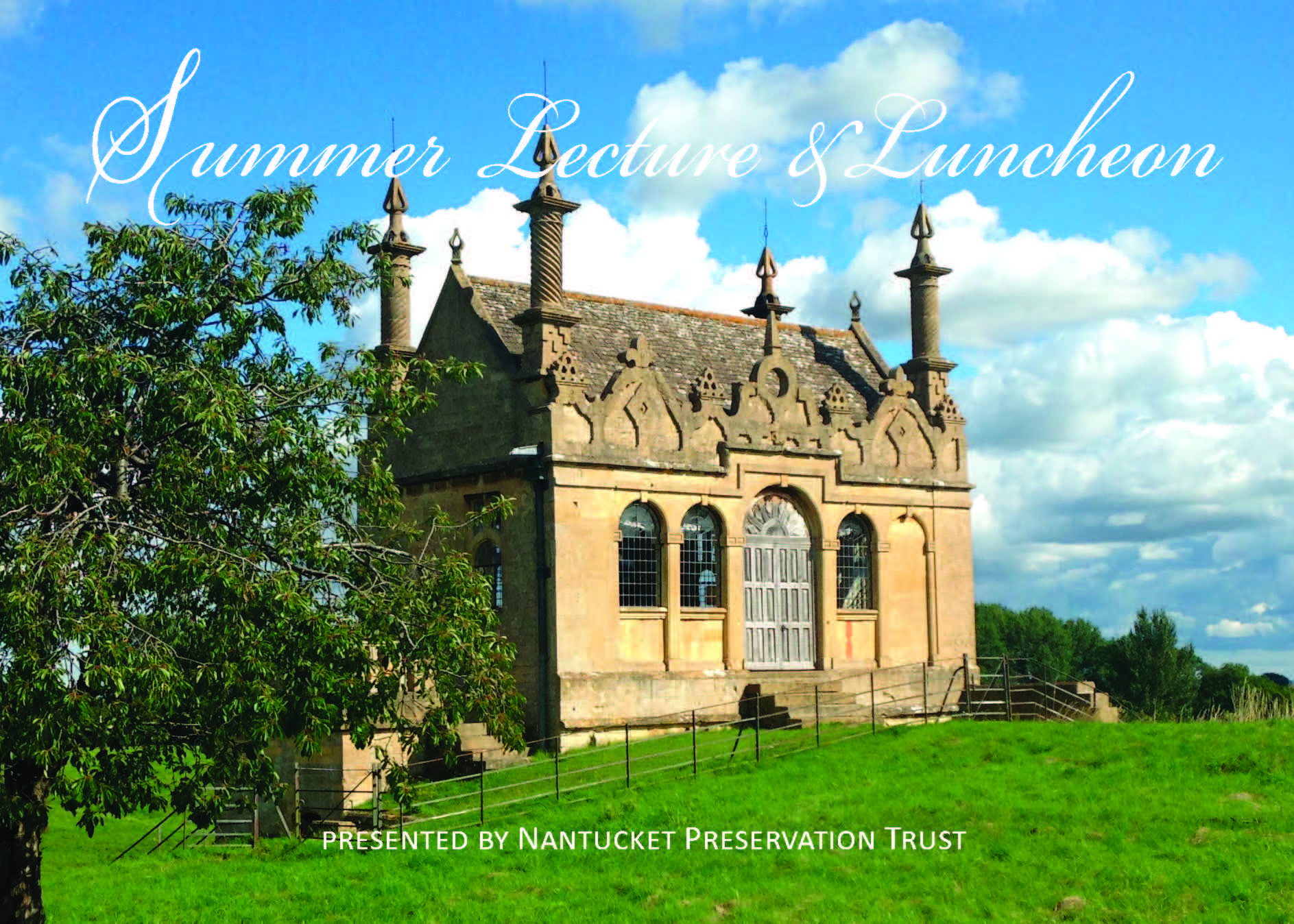 We're excited to announce that our 2019 Summer Lecture & Luncheon with Paula Henderson is sold out! But fear not–we have made a limited number of Lecture Only tickets available.
Click here to purchase tickets for the Lecture Only.
If you would like to be placed on the waiting list for the Lecture & Luncheon, please email info@nantucketpreservation.org.
Summer Lecture & Luncheon
Thursday, August 22, 2019 | 11:30 am | 'Sconset Chapel
Join noted architectural and garden historian Paula Henderson for this year's Summer Lecture: An Embarrassment of Riches: Preservation Across the Pond, focused on historic preservation in England where there are more well-preserved historic buildings than anywhere else in the world.
Drawing on her experiences working as a consultant on some of the most important country houses in England, Paula Henderson's lecture will explore the challenges of opportunities of preservation in Britain. An independent architectural and garden historian with a Ph.D. from the Courtauld Institute of Art, Paula lectures widely in Britain and in the United States and has published over sixty articles on English houses and their settings. Her book, The Tudor House and Garden: Architecture and Landscape in the 16th and Early 17th Centuries (Yale University Press), won the Berger Prize for the outstanding contribution to the history of British art in 2005.