As you tune in to the Macy's Thanksgiving Day Parade on Thursday morning, do you know about the event's connection to Nantucket? Tony Sarg, who designed the parade's very first balloons, was a longtime Nantucket seasonal resident. He and his wife Bertha purchased 3 North Liberty Street in 1920 and lived there for more than two decades. The Typical Nantucket Style House was built c. 1805 for Stephen Skinner, a mariner, and his wife Nancy.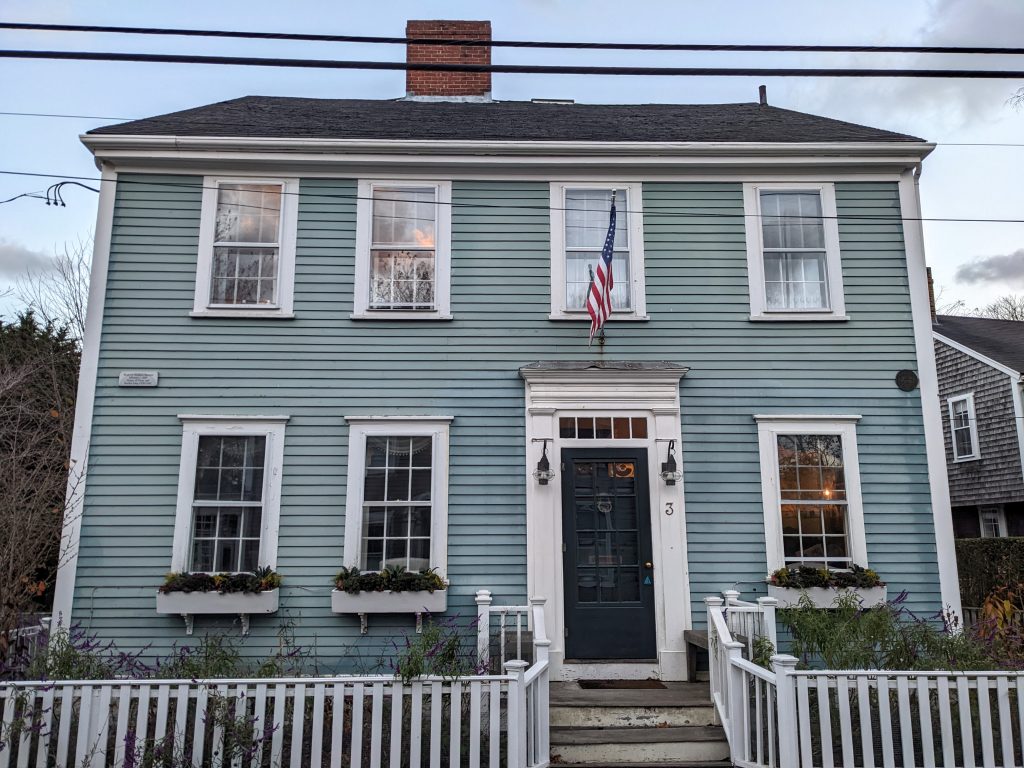 Tony Sarg was a prolific toymaker, puppeteer, artist and illustrator. Sarg's balloons first made an appearance in the Macy's parade in 1927, but he also designed and fabricated the department store's first mechanized shop windows, as well. Sarg created many Nantucket illustrations, including a beautiful map of Main Street's historic homes and their residents. He was a fixture of Nantucket, designing the logo for the Wharf Rat Club, exhibiting work with the Nantucket Art Colony, and creating posters for many island fundraisers.
The Tony Sarg Shop. Photo c. 1935; watercolor by Tony Sarg c. 1940. Courtesy of the Nantucket Historical Association.
Sarg opened a shop on Centre Street shortly after arriving on Nantucket but moved his business to the corner of Steamboat Wharf and Easy Street in 1929. It continued operations there past his death in 1940, until the 1950s. Today, the future of the building that housed the Tony Sarg Shop, 31 Easy Street, is unclear. In January 2022, the Town of Nantucket explored purchasing 31 Easy in hopes of reconfiguring the intersection of Easy and Broad Streets to improve traffic conditions to and from the Steamship Authority terminal. The building was originally constructed as part of the infrastructure of the Nantucket Railroad, and though altered since Sarg's days, the c. 1900 building still maintains many of its characteristic features. Nantucket's National Historic Landmark designation recognizes the importance not only of the island's history as a whaling port, but our development as a heritage tourism destination in the 20th century. 31 Easy Street is a contributing building to our Landmark status and should be preserved.