Nantucket has been home to many novelists, poets, playwrights, and lovers of words over the years. It's currently the year-round home to (at least) three New York Times bestselling writers, and the summer home of countless others.
This month, we honor Nantucket's literary history through buildings where great writers found inspiration.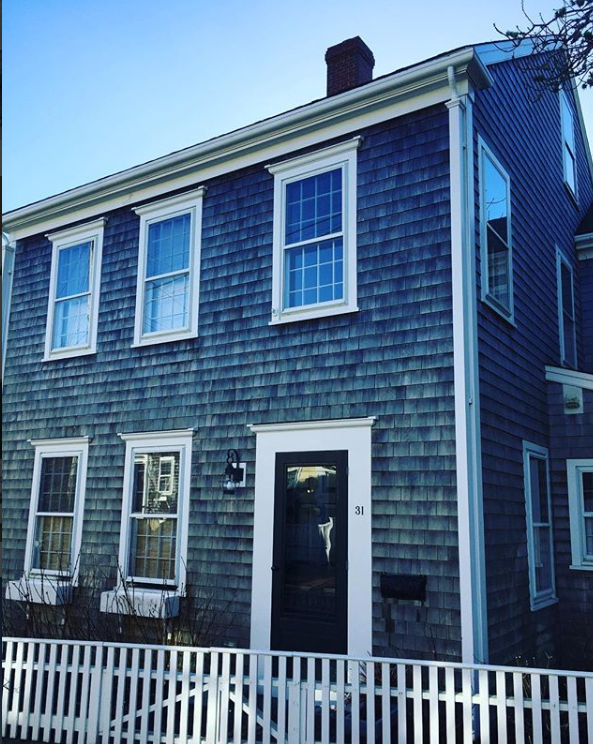 31 Pine Street: Tennessee Williams & Carson McCullers
"It was a crazy but creative summer." –Tennessee Williams
How did two of the 20th century's greatest southern writers find themselves 30 miles of the coast of New England?
In June of 1946, Tennessee Williams rented a house on the island for the summer. "I seldom remember addresses, but this was 31 Pine Street in Nantucket, an old gray frame house with a wind-up Victrola and some fabulous old records, like Santiago Waltz and Sousa band numbers," he said in an interview with Rex Reed.
The Glass Menagerie was on Broadway, but Williams and his partner Pancho Rodriguez were looking to get out of New York. Williams had long admired Carson McCullers—he called her the greatest living writer—and wanted to meet her.
Williams was in poor health when he wrote a characteristically dramatic letter to McCullers, declaring that he had gone to Nantucket to die, and he'd like to meet her before his death. The two had never met before, but McCullers took him up on his offer and arrived on the boat.
"This tall girl came down the gangplank wearing a baseball cap and slacks. She had a radiant, snaggletoothed grin and there was an immediate attachment," Williams said.
The two writers found inspiration at 31 Pine (ca. 1850). Williams recalled "…The fireplace was always filled with beautiful hydrangeas, and we sat at opposite ends of a long table while I wrote Summer and Smoke and she wrote The Member of a Wedding as a play."
Williams and McCuller's time in Nantucket has inspired two contemporary plays, 31 Pine Street and Rancho Pancho.