For Pride month, NPT Executive Director Mary Bergman explores two homes on Nantucket associated with pioneering members of the LGTBQ community.
31 Pine Street: Tennessee Williams & Carson McCullers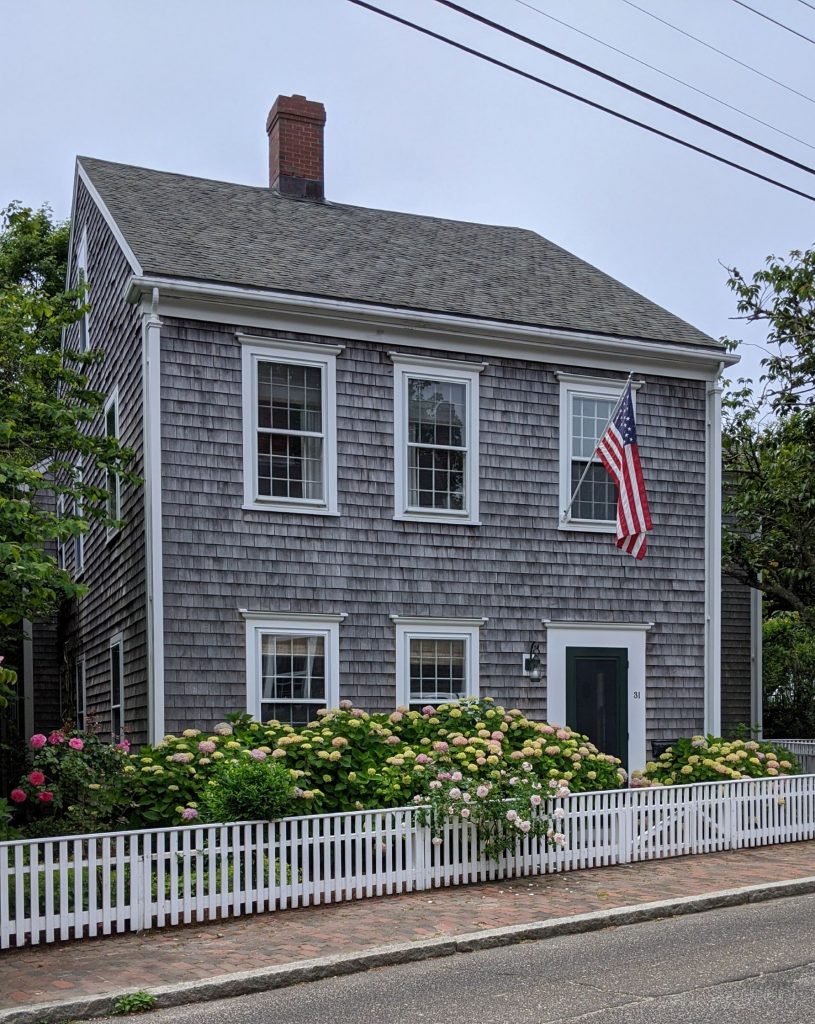 "It was a crazy but creative summer." –Tennessee Williams
How did two of the 20th century's greatest southern writers find themselves 30 miles of the coast of New England?
In June of 1946, Tennessee Williams rented a house on the island for the summer. "I seldom remember addresses, but this was 31 Pine Street in Nantucket, an old gray frame house with a wind-up Victrola and some fabulous old records, like Santiago Waltz and Sousa band numbers," he said in an interview with Rex Reed.
The Glass Menagerie was on Broadway, but Williams and his partner Pancho Rodriguez were looking to get out of New York. Williams had long admired Carson McCullers—he called her the greatest living writer—and wanted to meet her.
Williams was in poor health when he wrote a characteristically dramatic letter to McCullers, declaring that he had gone to Nantucket to die, and he'd like to meet her before his death. The two had never met before, but McCullers took him up on his offer and arrived on the boat.
"This tall girl came down the gangplank wearing a baseball cap and slacks. She had a radiant, snaggletoothed grin and there was an immediate attachment," Williams said.
While their time in Nantucket was marked with unrequited love, whiskey, and endless days at the beach, the two writers found inspiration at 31 Pine (ca. 1850). Williams recalled "…The fireplace was always filled with beautiful hydrangeas, and we sat at opposite ends of a long table while I wrote Summer and Smoke and she wrote The Member of a Wedding as a play."
Williams and McCuller's time in Nantucket has inspired two contemporary plays, 31 Pine Street  by Derek Bothelo and Rancho Pancho by Gregg Barrios.
 5 New Street, Siasconset: Phebe Ann Coffin Hanaford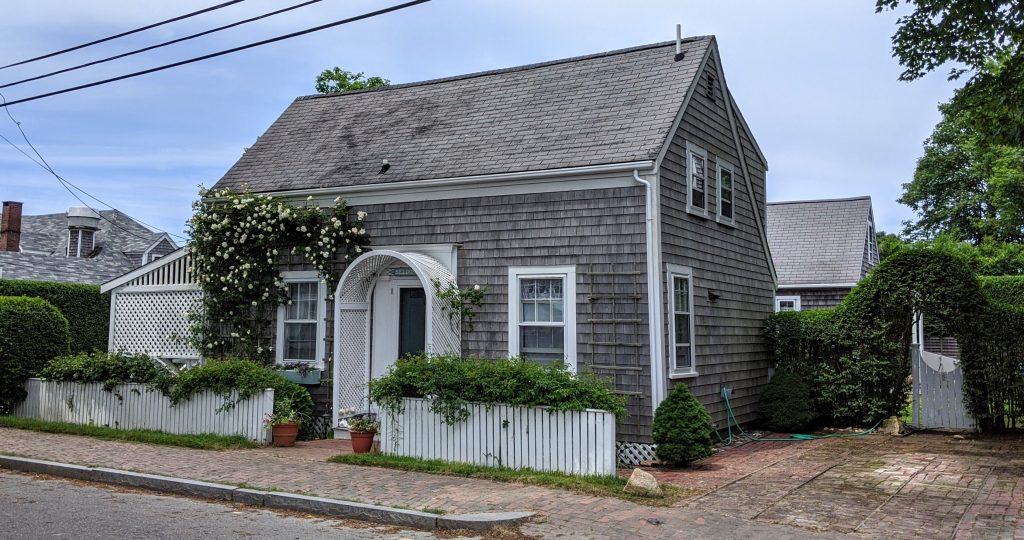 "That I have been successful as a preacher is largely owing to the fact of my Quaker birth, and my early education on the island of Nantucket, where women preach and men are useful at washing day and neither feel themselves out of place."
-Phebe Ann Coffin Hanaford, 1869
Born in 1829 on Nantucket to George W. Coffin and Phebe Ann Barnard, Phebe Ann Coffin would one day become the first woman ordained as a minister in Massachusetts, and the third woman in the country.
Phebe's father, George W. Coffin, purchased a house in 'Sconset on the bank near the gulley from Ichabod Aldridge for $30. In 1841, the house was removed from the bank during the October gale and set up on its present location on New Street. The house, called "Seldom Inn" by the 1910s, was added to over the years and eventually became the site of many summer vacations.
Her marriage to homeopathic physician Joseph A. Hanford would eventually take her from Nantucket, but the educational foundation she had built in 'Sconset would follow her throughout New England.
During the Civil War, Phebe became an active abolitionist and suffragist, preaching and writing on the subjects. During the late 1860s, Phebe joined the Universalist Church of America, editing periodicals and studying to become a minister.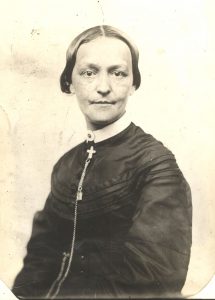 Phebe Ann Coffin Hanaford, 1860s. Courtesy of the Nantucket Historical Association.1868 marked an important turning point in Phebe's life. She was ordained as the first Unitarian woman minister in Massachusetts, and she separated from her husband.
Her ministry took her all over the northeast. Controversy regarding her commitment to women's rights and unorthodox personal life resulted in the loss of her New Jersey pulpit. No matter; Phebe started another church in the same town. Phebe and her partner Ellen Miles lived together for 44 years, separated only by Ellen's death in 1914.
Phebe Ann Coffin Hanaford died in 1921. Her childhood home still stands. Perhaps she would have enjoyed the name Seldom Inn, as her talents took her far from Nantucket's shores.