Many thanks to Nantucket Preservation Trust board member Michelle Elzay for sharing this special guest blog post.
It has been a month of dinner parties. Set at a long wood table beside a fire that is always hard to start but has a glowing coal bed by the end of the night. The first night we had roast chicken and toasted our friend's birthday. We had planned a weeklong spring break visit to Nantucket with another couple. But as the Covid-19 pandemic took hold, it became clear that we should remain on the island. A week has spread to four, with no set date to leave. Houseguests have become roommates.
I am staying in a house that a partner and I restored five years ago. This house, on Union Street, was built in 1834 by prolific island builder John B. Nicholson. Before our preservation, the house had not been lived in since World War II. Though in need of extensive repair, the interior of the house stood intact as it was built almost two centuries ago. It struck me, after a few days of "shelter in place," that the rhythm of how I was spending my time in this house might not be unlike those of the people who occupied it at the time of its construction.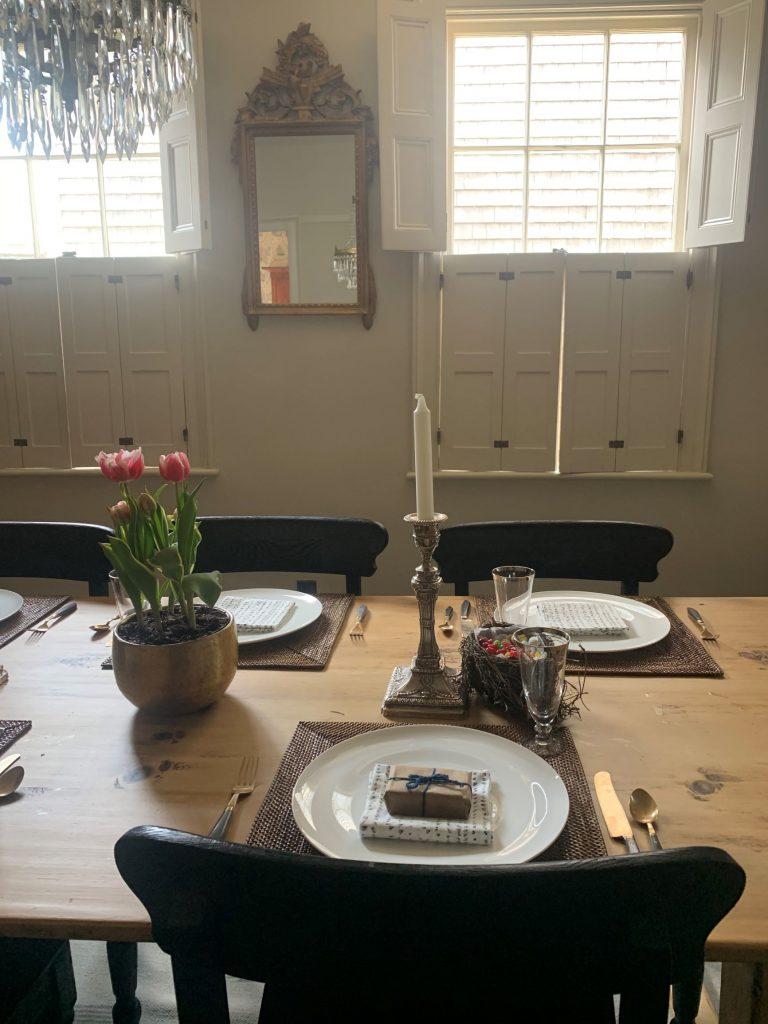 The square block bounded by Union Street, Orange Street, Maiden Lane (now York Street), and Dover Street was developed in the 1830s largely by John Nicholson. Before that, four small homes had stood on the block. By 1836 Nicholson had added at least eight homes, two since removed, turning what was a more rural and African American part of Nantucket "Newtown" into a dense nineteenth-century urban environment.
Continue reading Sheltering in Place in an Old Nantucket House →