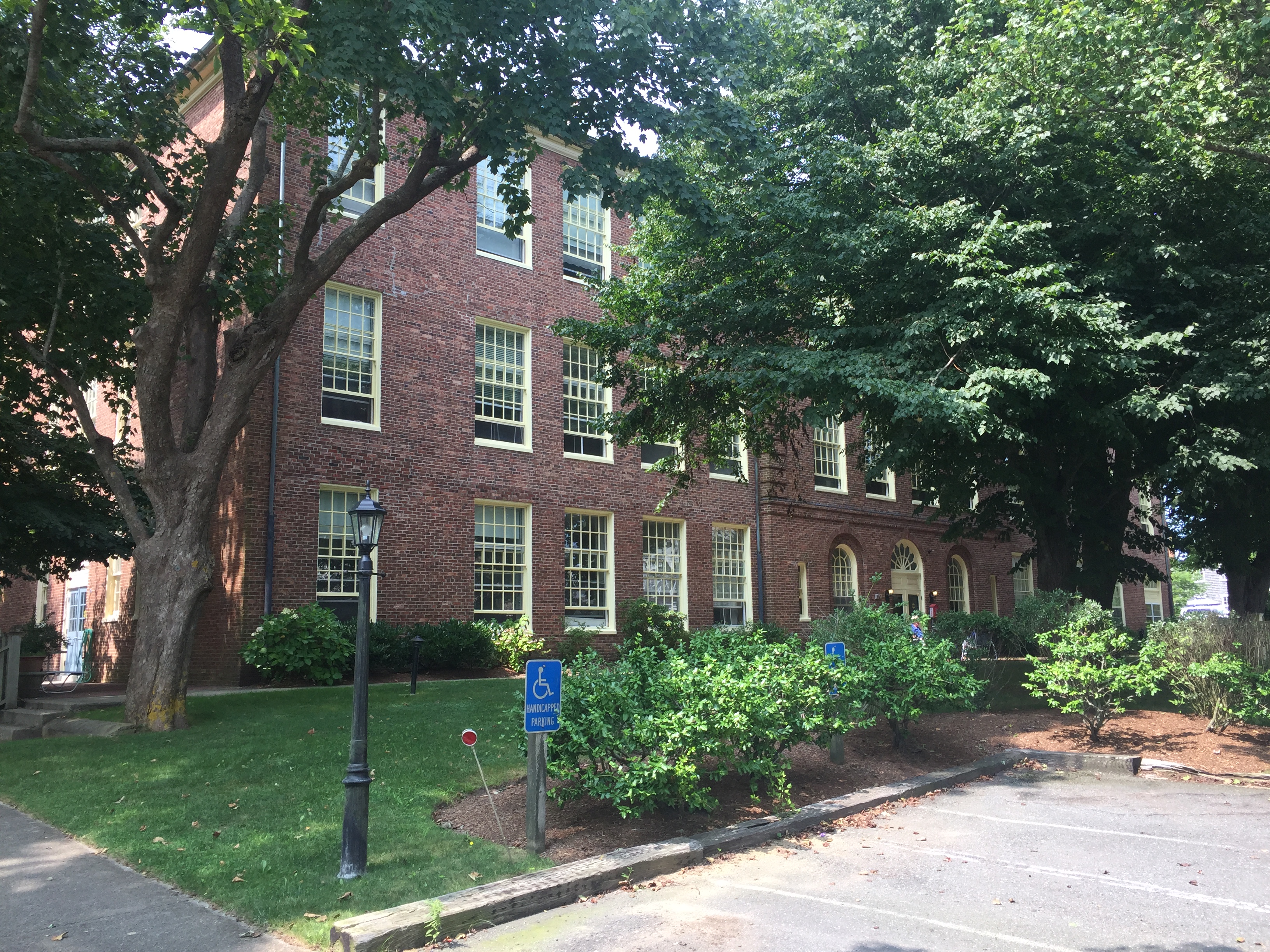 The weather is still warm here on Nantucket, but many of our island visitors and friends have begun their journeys home as the new school year looms on the horizon.
With that in mind, this week's post looks at the history of the Academy Hill School building on Nantucket.
Did you know that Academy Lane was not named for the big brick building that sits atop it? Instead, it was named for an earlier private school called The Academy, situated north of the public school. The Academy was in existence by 1800, but by 1818 the building had been sold to the First Congregational Church.
In 1856, the first class at Academy Hill had 129 students.  The original Academy Hill building was wood construction and opened on December 2, 1856. The firm of Easton and Thompson constructed the building for a cost of $20,000.
The wooden Academy Hill school underwent modernization and alterations in 1904, totaling $10,700 in improvements. Ten years later, in 1914, further alterations were made, including the addition of a south wing.
But by 1927, there was a need for a new school building. The town was split on what to do about Academy Hill. Some thought the site was too small, others wanted the new building to remain in the same location. The wooden structure was taken down and reconstructed as a three-story brick school building, opening for the school year 1929.
By 1977, the grand brick building was showing its age. It was far too small to keep up with the population on the island. That year, one-third of all Nantucket children went to school in temporary facilities.
In 1979, the Town of Nantucket sought proposals from bidders to transform the old school building into housing for the elderly. In 1986, Academy Hill reopened with 27 apartments for senior citizens on Nantucket, finding new life for the old building.